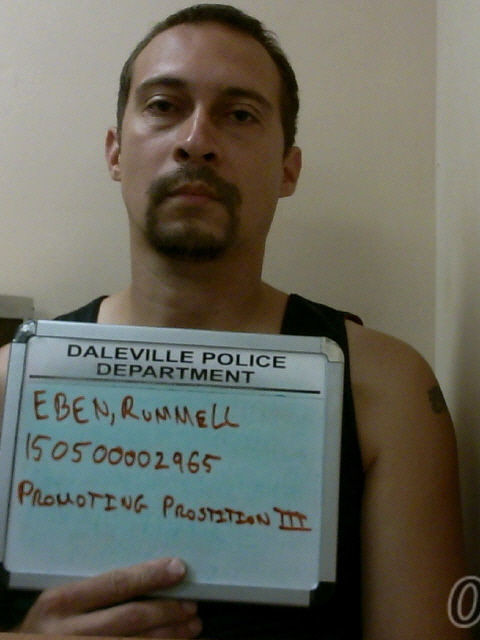 A prostitution sting in Daleville has led to the arrests of 15 men from throughout the Wiregrass.
According to information from the Daleville Department of Public Safety, a sting operation was set up after rumors of prostitution taking place in Daleville. All of the men who were arrested responded to an ad on a popular website, advertising sex for money.
Undercover decoys were used by police and arrests were made after the suspects made it known what type of sexual encounter they wanted and a price was agreed upon. Officers then moved in and made arrests.
All 15 men arrested are charged with misdemeanor third-degree Promoting Prostitution. They were taken to the Daleville City Jail and had bail set at $1,000. All of the suspects have since bonded out.
Along with the prostitution charges, some of the suspects had drugs and weapons in their vehicles and will face additional charges. All of the suspects had their vehicles towed.
The men arrested on prostitution charges include:
Kenneth A. Walls, 69, of New Brockton
Seth A. Holmes, 26, of Slocomb
Danny N. Hill, 57, of Ozark
Robert M. Jackson, 24, of Midland City
Bruce D. Hall, 48 of Dothan
Carlos Hernandez, 41, of Newton
Brandon G. Sledge, 39, of Dothan
Bernell C. Jones, 46, of Ozark
Christopher E. Clemmons, 44, of Ashford
Christopher J. Hatcher, 31, of Newton
Elijah L. Joice, 30, of Daleville
Eben M. Rummell, 39, of Midland City
Steven L. Hooks, 53, of Dothan
Nicholus Randolph, 45, of Headland
David C. Franklin, 48, of Luverne