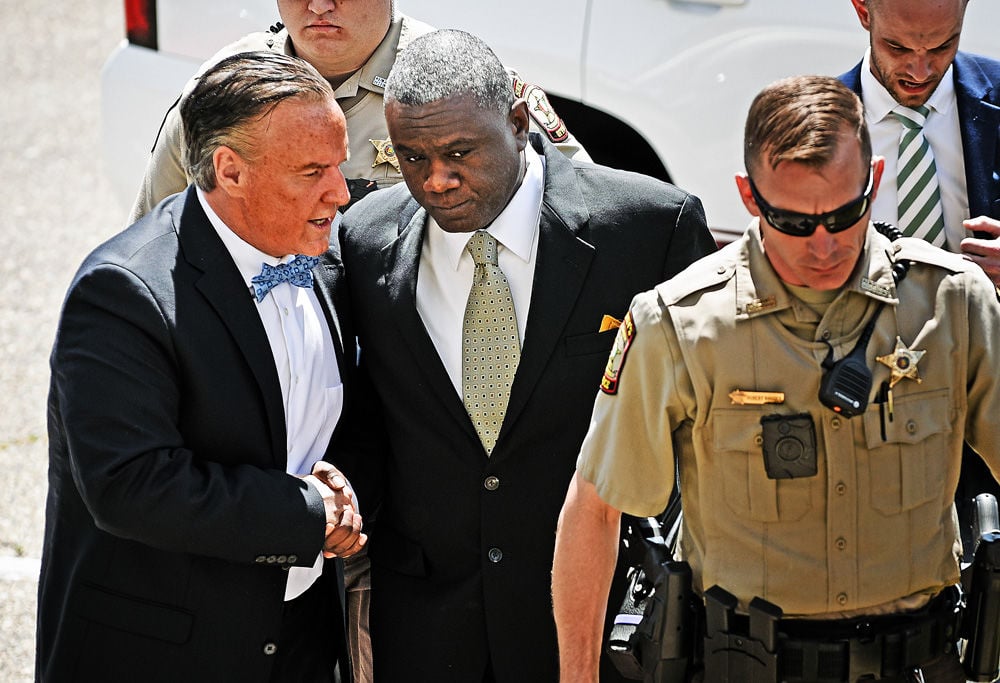 A Dale County judge has set a bond hearing for a man charged with capital murder in connection with the 1999 killing of two Dothan teens.
Judge Stanley Garner Jr., will hear Coley McCraney's argument for bond on May 22 at 2 p.m.
David Harrison, who represents Coley McCraney in the case involving murdered teens J.B. Beasley and Tracie Hawlett, filed a motion for a bond hearing on May 1, asking the judge to consider bail because he believes the actual evidence is not strong enough to keep McCraney confined, and his ties to the community make him a minimal flight risk.
McCraney has been held at the Dale County jail since the middle of March following his arrest by Ozark Police. Authorities say his DNA matches that found on one of the murder victims. The case was bound over to a grand jury following an April preliminary hearing.
"The court sat and heard the evidence presented by the state at the preliminary hearing and could not and should not be impressed by the magnitude and quality of the evidence," Harrison stated in his motion.
Harrison also cites several ways in which McCraney is tied to the community and unlikely to flee, including his marriage of 18 years, work with a local ministry and non-profit, and his numerous nearby relatives. Harrison also cites McCraney's lack of a prior arrest record.
The defendant has a right to request a bond hearing, said Dale County District Attorney Kirke Adams.
"Mr. McCraney's attorneys have the right to file for a bond hearing for their client," Adams said. "However, the state is opposed to McCraney receiving bond."