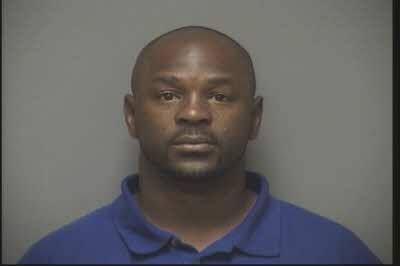 Dothan police arrested a 39-year-old man on two commercial burglary charges in connection to the burglary of a local cell phone store on Thanksgiving night and another cell phone store two days later.
Dothan Investigator Taiwan Truitt said he arrested Michael Deshawn Brown Bridges, 39, of Cusseta, Alabama, and charged him with two felony counts of third-degree burglary.
Truitt said he charged Bridges with burglarizing the AT&T cell phone store located on Ross Clark Circle on Thanksgiving night, and then burglarizing the Sprint cell phone store two days later on the night of Nov. 28. He said multiple cell phones were stolen during the burglaries.
Truitt said police learned one of the stolen cell phones had been sold at a recycled cell phones kiosk at a Wal-Mart in Auburn, which takes the seller's picture at the time of the transaction.
Truitt said the burglary suspect broke into the businesses by throwing concrete blocks through a window. Police collected a blood sample for DNA evidence that was left behind on broken glass at the Sprint store.
Bridges was taken to the Houston County Jail and held on bail totaling $30,000.