An Enterprise man is accused of pawning stolen items at a Dothan pawn shop.
Jason Seldon Totsch, 44, of Enterprise was arrested July 9 and charged with third-degree receiving stolen property.
Police say Totsch pawned two stolen items valued at $500 at Pawn City in Dothan.
"On June 26, Mr. Totsch went into Pawn City and allegedly pawned a stolen drill press and a stolen tool box," Dothan Police Lt. Lynn Watkins said. "Mr. Totsch was identified through paperwork filled out at the pawn shop."
Totsch is out of jail on a $1,000 bond.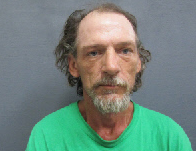 Be the first to know
Get local news delivered to your inbox!