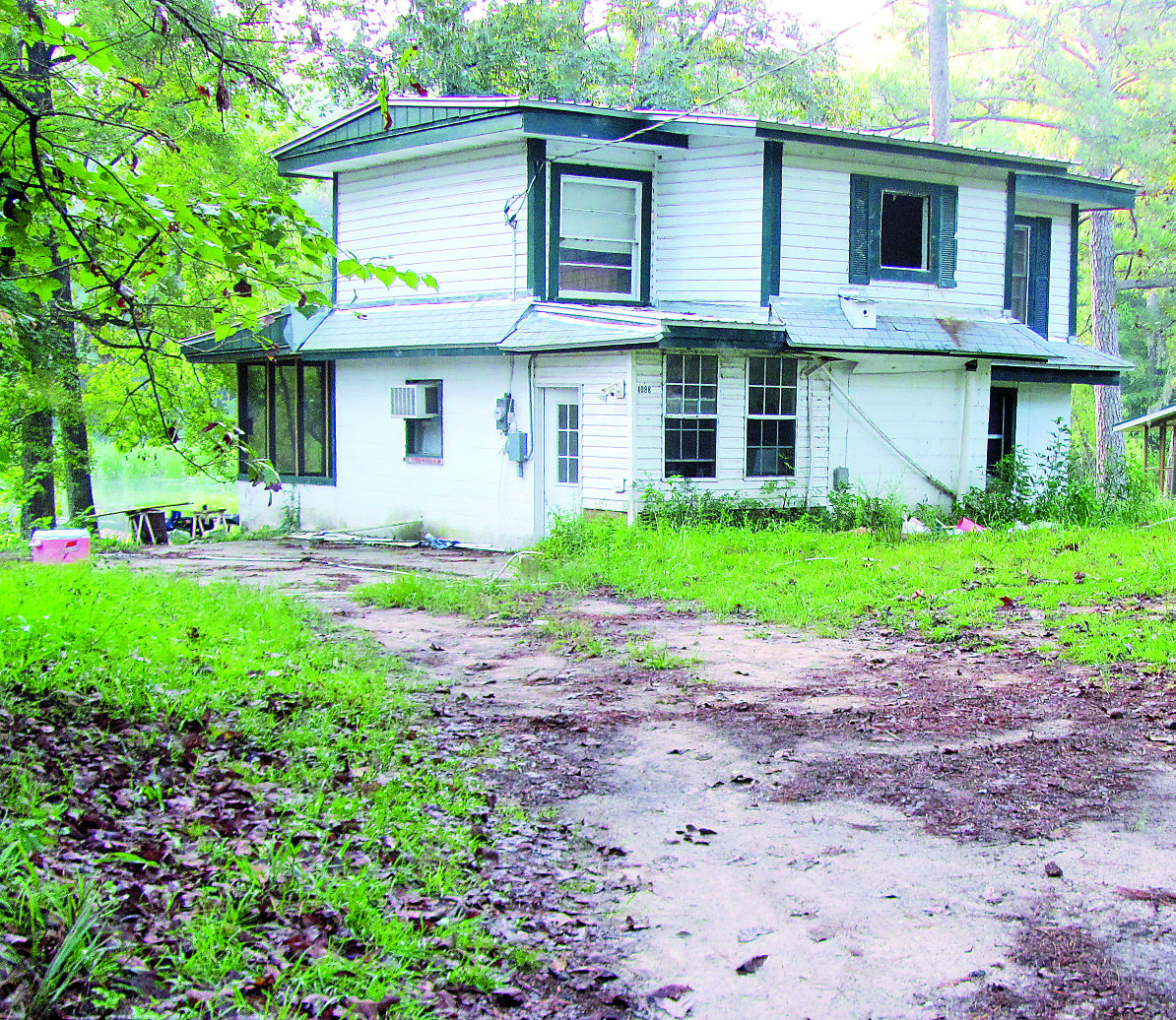 Newspaper carrier Jennie Stricker was delivering papers in the pre-dawn hours Sunday when she heard commotion coming from a house on Little Dothan Road north of Sneads.
Three people were yelling for help and banging wood on an upper-story window sill to get her attention. They told her they'd been shot at and held hostage for several hours. She called 911. Law enforcement officers and emergency medical teams were dispatched.
When officers from the Jackson County Sheriff's Office arrived on the scene, the people inside at first refused to come out, saying they feared their attackers might still be in the bottom floor of the house.
Once officers were able to convince the three that they were with law enforcement, the investigators talked with the occupants and concluded that they had hallucinated the attack. They fired several shots from inside the house, officials indicate, trying to defend themselves against imagined intruders.
The three people were identified as 30-year-old Matthew Tyler McDaniel of Sneads, Florida, Damian Joseph Hines, 21, also of Sneads, Florida, and 18-year-old Madison Star Douglas, of Marianna, Florida. By the end of the day, they had each been charged with possession of methamphetamines, attempting to manufacture methamphetamine, felony criminal mischief and possession of drug paraphernalia.
JCSO reported that they found a meth lab, some finished meth, and several spent rounds of ammunition inside the home.
Debris found outside under a window included a toilet that had been ripped from the floor and thrown to the ground, officers say, in an attempt to drop it on an attacker who didn't exist.
The woman and two men had told authorities they'd been attacked by several people but could not provide any descriptions. The woman said she'd been stabbed and that the knife broke off in her abdomen, authorities reported.
But the officers discovered that she only had a superficial scratch on her abdomen. Officials determined that her wound and other injuries noted on the three people were self-inflicted while attempting to fight off imagined attackers, authorities finally concluded.
"It appears that in their altered mental state, the subjects were hallucinating and believed that they were being attacked," authorities reported. "The three armed themselves with a 12-guage shotgun and a .22 rifle. Approximately 40 rounds of 12-guage and an unknown number of .22 rounds were fired from inside the residence. Numerous windows were shot out and holes were shot in the walls. They completely removed a large rear window from the house on the second floor and threw the bathroom sink at the imaginary attackers. Chunks of sheetrock, wood, firearm parts and anything they could tear out of the residence was thrown outside, including the toilet, which was ripped from the floor. In total, more than $10,000 damage was done to the residence."