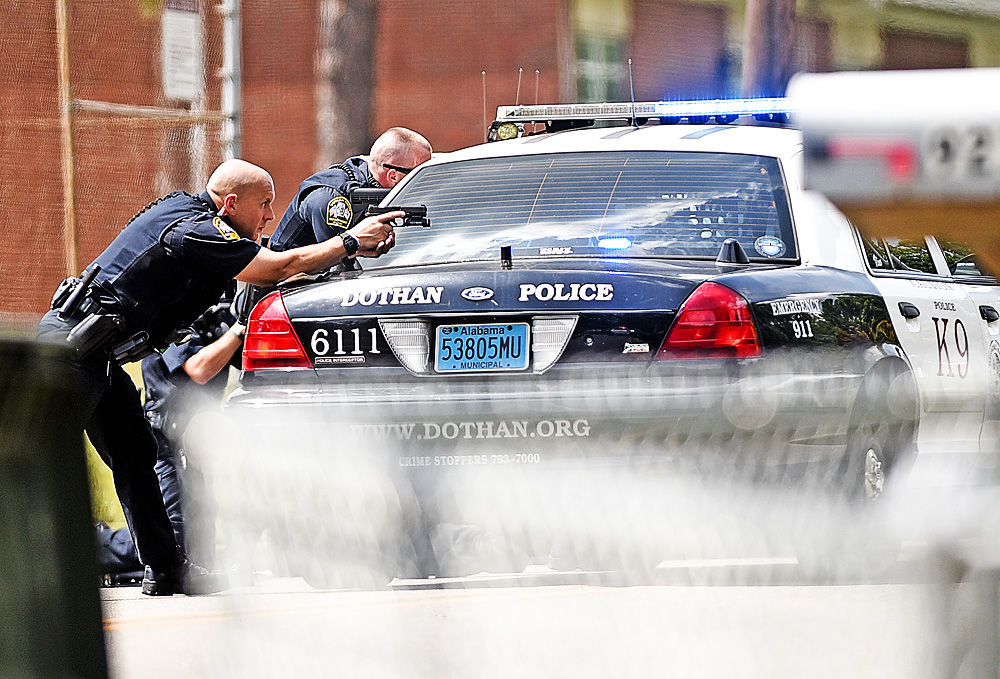 Dothan Police released a suspect in Monday's fatal shooting after investigators determined the gunman acted in self-defense.
Dennis Jackson Jr., 36, of Dothan, surrendered himself to officers hours after shooting Vantavius Dishon McKay, 24, of Dothan, who died later at a hospital.
"No arrests have been made in this case," said Dothan Police Lt. Lynn Watkins. "Mr. Jackson has been released with no charges being filed. The case will be presented to a grand jury."
Jackson had filed a report with the police department as early as the day of the shooting regarding someone making threats to shoot him at his residence, Watkins said. Jackson reported that McKay had previously made shooting attempts at his residence. When McKay returned Monday, he was shot once in the chest.
The shooting happened around 2:40 p.m. Monday near the intersection of Sixth Avenue and East Selma Street, not far from Grandview Elementary School and Wiregrass Park. When police and emergency personnel arrived, a male victim appeared to be suffering from a least one gunshot wound and possibly more. He was transported to Southeast Alabama Medical Center where he died around 4 p.m.
Witnesses originally indicated to police the shooter maybe inside a Sixth Avenue residence. At least one person emerged from the residence and initially detained and released. It was determined the suspect fled on foot immediately following the shooting.