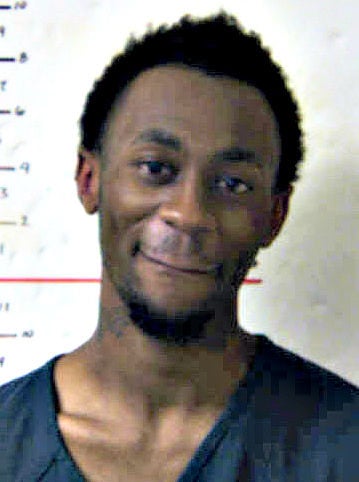 Coffee County District Judge Chris Kaminski denied bond for an Enterprise man charged with capital murder in the beating death of his great-grandfather.
On Thursday, May 18, Enterprise Police arrested 22-year-old Jzurih Khalil Flowers and charged him with attempted murder. According to an EPD release, officers arrived at a domestic situation and witnessed Flowers beating a 73-year-old man, later identified as Ray Lee Flowers, with a walking cane.
Jzurih Flowers appeared in court Friday on attempted murder charges, but after Ray Flowers died Saturday, the charges were upgraded to capital murder.
"We believe he was bludgeoned to death with one or more items. The defendant was making demands of money," 12 th Judicial Circuit assistant district attorney Josh Wilson said. "This Saturday, Mr. Ray Flowers expired because of his injuries, and we believe it was due to the blunt force trauma."
Because prosecutors believe the death occurred during a robbery, they have charged Jzurih Flowers with a capital crime. The defendant was also on probation for breaking/entering a motor vehicle, Wilson said, another mitigating factor in the request for no bond.
Kaminski temporarily appointed Carmen Howell and Sonny Reagan as attorneys for Flowers, pending a review of his indigent status. Flowers whimpered throughout the hearing and appeared to be in a non-verbal state – often answering Kaminski's questions with a nodding head.
Flowers also convulsed several times during the hearing.
"It is clear to me that the defendant is reflecting a severe mental disorder," Reagan said. "I'm not entirely sure he's aware of where he is. We plan to file for a mental evaluation."
After the hearing, Wilson said Flowers' behavior is a recent development.
"Based on what I've heard from the investigators, some of the behavior was not present before the charge was upgraded to capital murder," he said. "We believe when he made his initial statements, he was more coherent."
Kaminski also set a preliminary hearing for Flowers on June 2 at 1:30 p.m. in Enterprise.