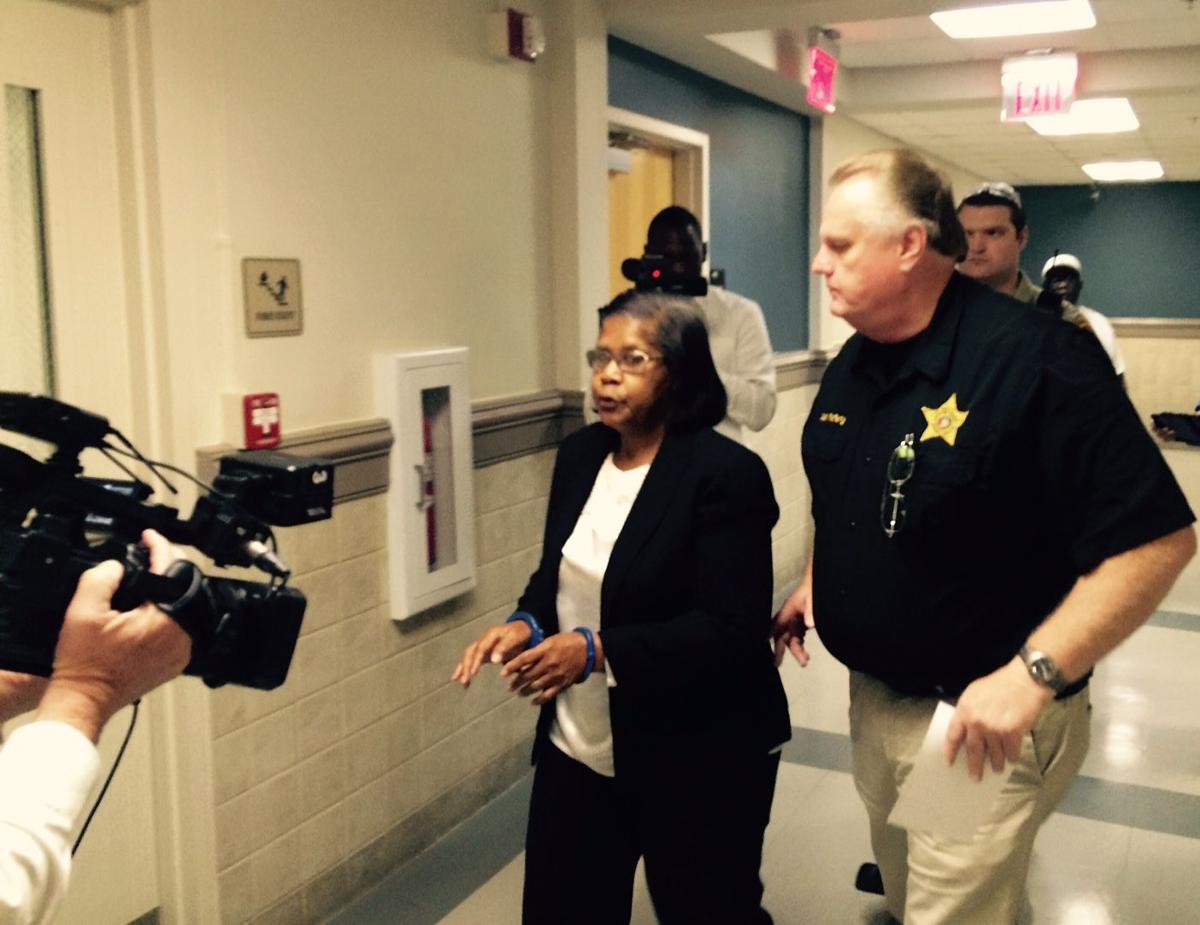 A Houston County judge sentenced 66-year-old Olivia Reynolds to serve a five-year split sentence, with two years to serve in prison, for her role in a voter fraud inquiry.
Circuit Court Judge Michael Conaway ordered the split sentence, which means Reynolds will have to serve the two years, day for day, in prison with no eligibility for early release.
But Conaway allowed Reynolds' attorney Chris Capps to submit an application for probation for his client. Conaway will rule on probation at a hearing set for Nov. 11. He ordered the Alabama probation office and officials from Houston County Community Corrections to review Reynolds' case before the probation hearing.
Deputies handcuffed Reynolds as they took her into custody for sentencing.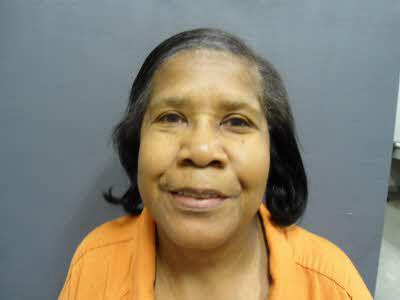 A Houston County jury found Reynolds guilty of 24 felony absentee ballot fraud charges earlier this month.
Houston County Sheriff's investigators arrested Reynolds in May 2014. She was one of four people charged who worked on the 2013 campaign for District 2 City Commissioner Amos Newsome.
In the August election, Newsome beat challenger Lamesa Danzey by 14 votes. Newsome received 119 of the 124 absentee votes that were cast. Danzey received more votes than Newsome at the polls.
Reynolds was the third suspect in the election fraud investigation to go to trial.
Conaway ordered Reynolds to serve a five-year split sentence, including two years in prison, for each of the 24 convictions, but ordered them to be served concurrently for one five-year sentence.
Capps told the court his client's only prior criminal history involved some bad check charges in the 1980s. He asked the court for a minimum sentence.
Capps also filed a request for an appeal bond in the cases against his client.
Rev. Robert L. Jones testified for the defense how he'd known Reynolds for over 30 years after she and her family attended the church where he served.
"She's a fine person," Jones said. "She's someone that contributes in the community."
Rev. Harold McKissic also spoke on behalf of Reynolds at the sentencing hearing, calling her an "outstanding citizen."
Assistant District Attorney Raynor Clifton asked the court for a 10-year prison sentence to run concurrently with each of the 24 convictions.
"This is a serious crime. She perpetrated a fraud," Clifton said. "Without this fraud I believe there'd be a different (city) commissioner in office. Lamesa Danzey would be commissioner. It's our contention she was the ringleader."
One of the co-defendants, Lesa Coleman, 50, was convicted by a jury in April of seven felony counts of absentee ballot fraud. The court ordered Coleman to serve a three-year sentence split, with 180 days in the Houston County Jail. The court also ordered Coleman to serve three years probation after completing the 180 days in the county jail.
Coleman has not served her sentence. She remains released from custody after Circuit Judge Butch Binford granted a $5,000 appeal bond in the case until her conviction is heard by the Criminal Court of Appeals.
A third person, 65-year-old Janice Hart, pleaded guilty to reduced misdemeanor absentee ballot fraud charges. Hart was sentenced to 12 months in the Houston County Jail, which was suspended for two years probation.
Similar charges remain pending against a fourth person, 38-year-old Daniel Webster Reynolds III, who faces three felony counts of absentee ballot fraud.