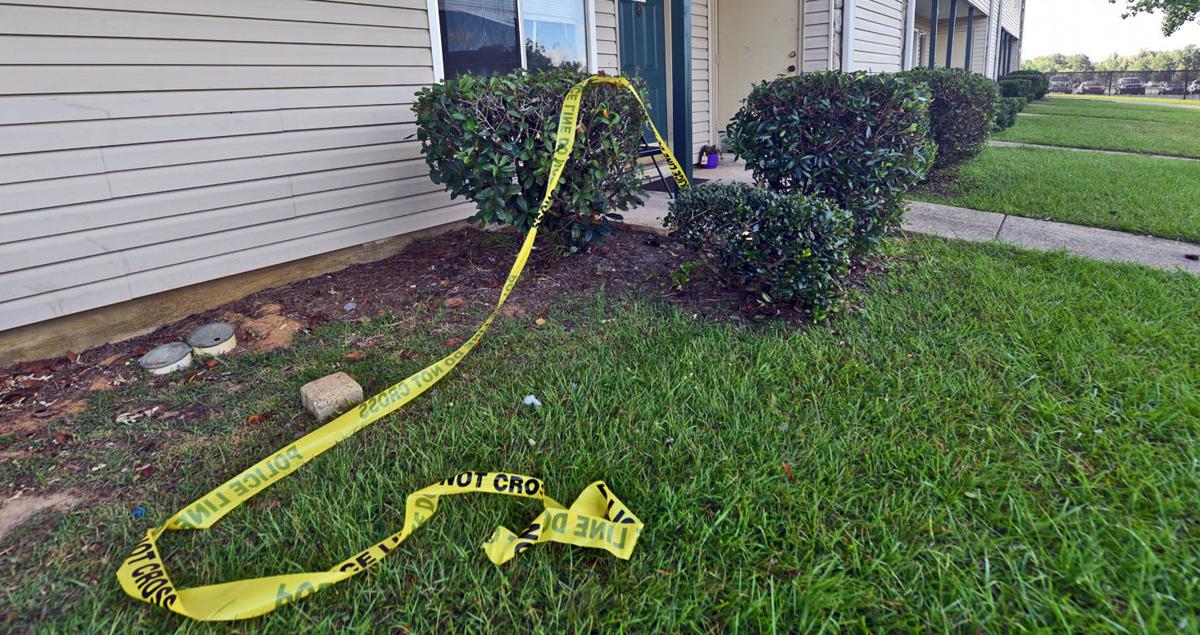 Dothan Police continued to search Tuesday for a capital murder suspect in the shooting death of an Ozark man.
Law enforcement responded to Tanglewood Garden Apartments on West Inez Road on Monday night around 9:15 p.m. in reference to a shooting.
Upon arrival, Dothan patrol officers and Dothan Fire Department medics began treatment on the victim, who was suffering from multiple gunshot wounds to the upper torso. He was transported to a local hospital, where he was pronounced dead. The victim was identified as 23-year-old Dantrell Kelly Lindor.
Dothan Police Lt. Scott Owens said evidence and witness statements indicate that Lindor was in a car with several other people in the apartment complex's parking lot when the suspect shot him several times with a pistol. No was else was injured.
The suspect has been identified, but police have not revealed an identity, Owens told reporters at a press conference Tuesday morning.
"Criminal investigators have been working through the night running down various leads and we're making great progress," Owens said.
Investigators spoke to about six witnesses who provided information about the suspect. Owens said the department was in the process of signing warrants for two capital murder charges at this time.
Because the investigation is ongoing, Owens did not provide a possible motive for the apparent murder.
"It was not a drive-by shooting in the traditional sense," Owens said. "Without going into too many details, the victim and the suspect were, at the very least, acquaintances."
Owens said investigators located what they believe to be the murder weapon.
He said more details about the crime and suspect would be available after the suspect is arrested.
This case is the fourth apparent homicide the Dothan's Criminal Investigations Department has investigated in 2021.
Sable Riley is a Dothan Eagle staff writer and can be reached at sriley@dothaneagle.com or 334.712.7915. Support her work and that of other Eagle journalists by purchasing a digital subscription today at dothaneagle.com.