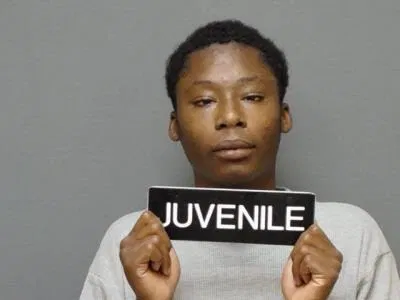 Dothan police have arrested a teenager in a robbery last week of a Southeast Health employee.
Robert Antonio Parrish, 17, was arrested Tuesday night and charged with first-degree robbery.
Although Parrish is a juvenile, he is being charged as an adult said Dothan police Lt. Doug Magill.
Magill credits Parrish's arrest to in-depth investigation work and video surveillance provided by Southeast Health.
Police say Parrish allegedly approached a Southeast Health worker when she was making her way from the employee parking lot to the hospital, pulling a gun and taking her purse.
Parrish is at the Houston County Jail on a $60,000 bond.
After the robbery, Southeast Health announced several measures to increase safety at the facility, including:
» Reaching out to the owner of a wooded lot at Haven Drive and Alma Street with an offer to cut back some of the brush and put up fencing at the hospital's expense.
» Requesting the city of Dothan evaluate the street lighting since it is the city's right of way.
» Increasing bus routes to the employee parking lot from 5-6:30 a.m., and 8-10 p.m.
Additionally, Southeast Health said Radiology Associates at Alma Street and Fairview Avenue plans to add exterior lighting to its building.
Be the first to know
Get local news delivered to your inbox!