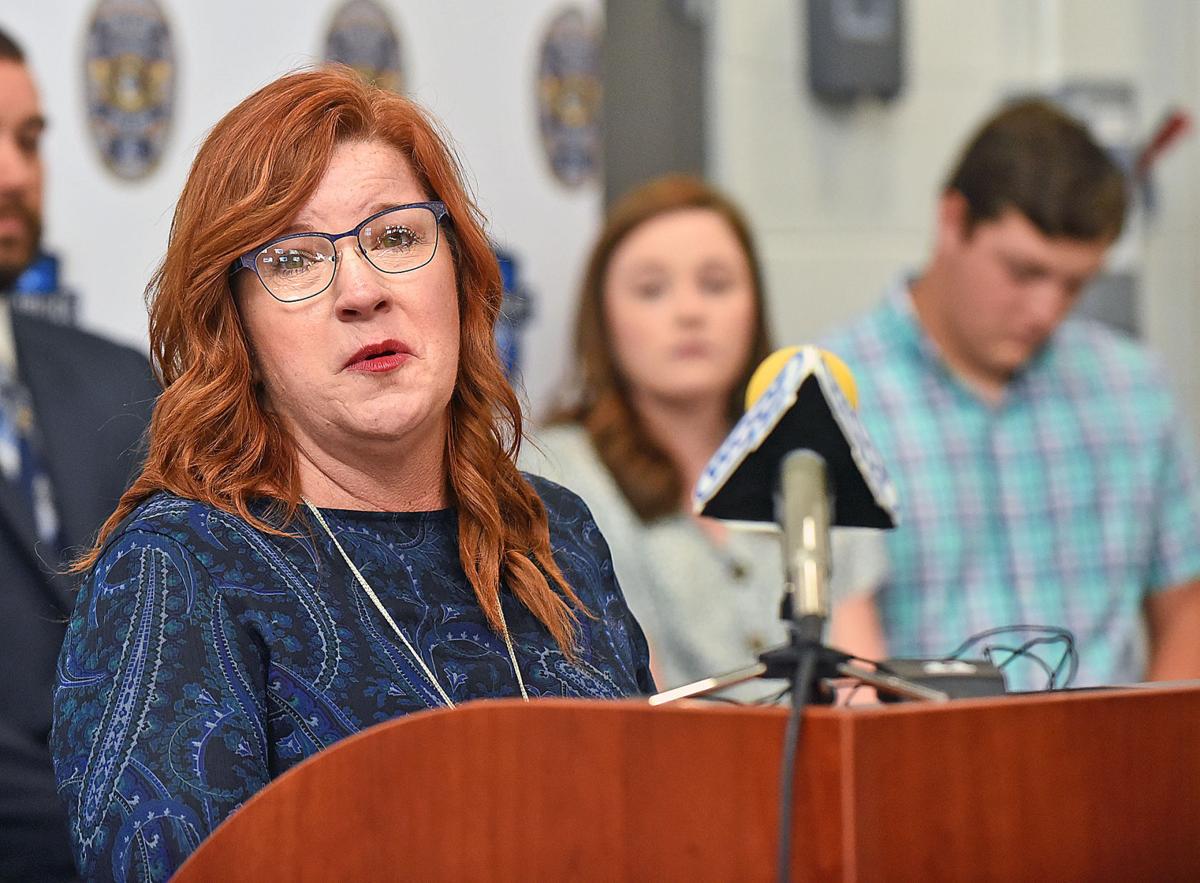 Three Dothan men have been charged in the 2007 slaying outside Panhandle Converter following tips and interviews in the cold case.
Kevin Shawn Thornton, 48, of Dothan; Jessie Jerome Swain, 47, of Dothan; and Kendrick Fitzgerald Bryant, 31, of Dothan, are charged with murder and first-degree robbery. Bryant is currently serving time in the Alabama Department of Corrections on an unrelated charge of first-degree robbery and second-degree robbery. In 2009 Bryant was sentenced to serve a 25-year prison sentence.
Thornton and Swain are being held in the Houston County Jail with no bonds.
"With tips received and interviews performed, and information obtained during interviews resulted in the arrest of three suspects in the murder of Perry Griffin," Dothan Police Chief Steve Parrish said in a press conference announcing the arrests. "I want to commend all officers and investigators who have worked this case for the past 13 years. I also want the family to know we love you, and we will continue to pursue justice for Perry Griffin."
Griffin, 37, was shot to death outside his employer, Panhandle Converter Recycling, on June 26, 2007. A gunshot wound to the chest area killed Griffin.
"This doesn't seem real," said Ginger Griffin Grier, Perry Griffin's widow. "I thought I would never know who was responsible."
During the press conference Grier said she had forgiven all involved in her late husband's murder. However, a piece of her wanted to know who was responsible, for their childrens' sake.
"My children had the right to know was responsible," Grier said. "Not because they needed to know; they have the right to know. I want to thank the Dothan Police Department, and all law enforcement who were involved in this case. I don't know what will come in the few months, and I don't know what we will face, but, I want to thank the Wiregrass Angel House for all they do."
Originally, police believed two people shot Griffin to death during a robbery at Panhandle Converter Recycling. Two of the suspects arrested were former employees at Panhandle Converter Recycling, and the third suspect is a member of their extended family, Parrish said.
On the day he was killed, Griffin arrived at the company's North Beverlye Road property around 3 a.m. to make a trip to Mississippi for scrap metal purchases. One of two gunmen shot Griffin to death after he got out of a company truck to close a gate on the property. Police analyzed footage from video surveillance on the property and found both gunmen wore what appeared to be Halloween-style masks during the robbery.
Several officers and investigators have worked this 13-year cold murder case. The case has weighed heavily on Capt. Will Glover's mind since June 26, 2007.
"Today is a great day for this family and the community," Glover said. "Today, this family is receiving a little justice."
Be the first to know
Get local news delivered to your inbox!