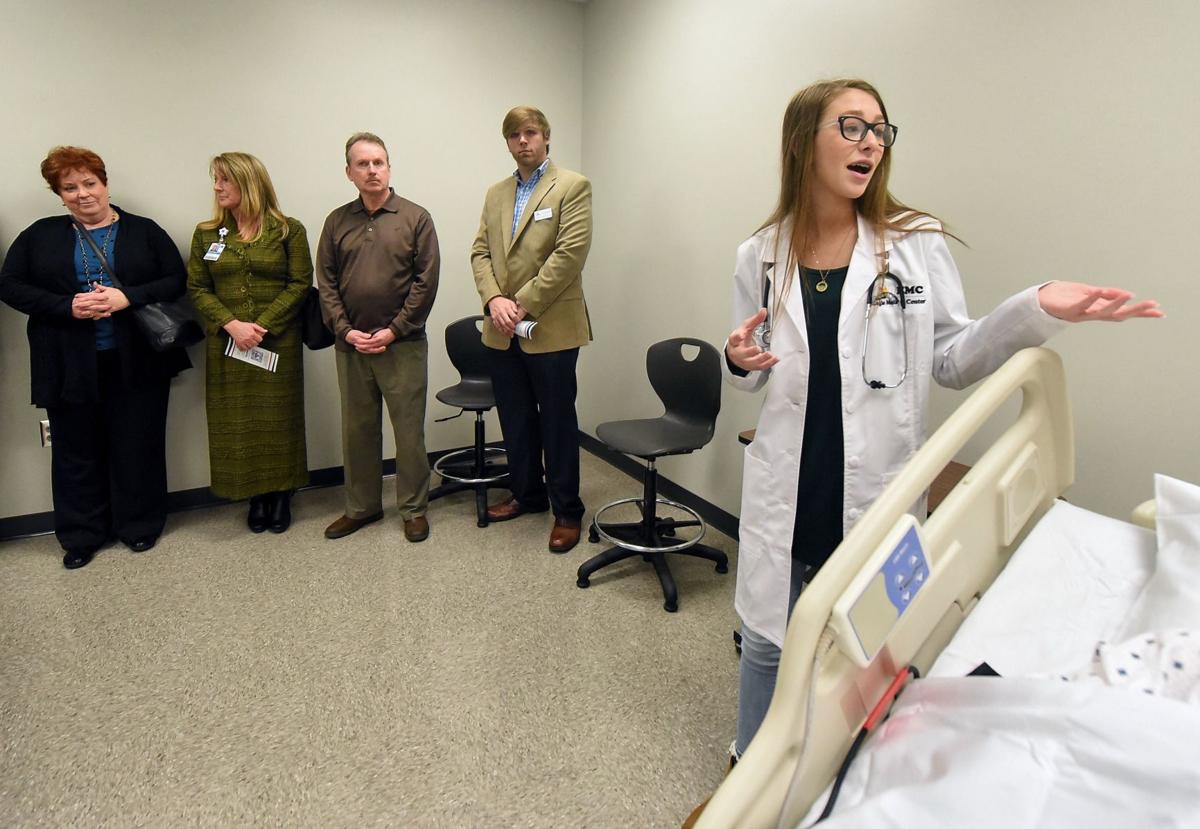 The Houston County Career Academy has only been open a few months, but it's already gotten state recognition for being one of the 14 best practice sites in Alabama for career technical education.
The career academy offers 11 career training programs for Houston County Schools system students. Many of the programs occur in a simulated work environment, meaning that the school tries to make the learning environment resemble an actual job site as closely as possible. State education officials are emphasizing this approach to career technical education, which is why the new academy has been named one of the state's best practice sites.
State officials toured the facility on Friday. Deputy Superintendent of Education Phillip Cleveland said he was impressed with what he saw.
"They've done a good job of taking workforce data and aligning their programs for what local industries need," he said. "It's a good return on taxpayer dollars."
The HCCA is a 70,000-square-foot facility. It currently has 15 classrooms and has room for future expansion. The center offers automotive service technology, education and training, fire science, health science, industrial systems, information technology, pre-engineering, sports & entertainment marketing, welding, and work-based learning.
Student Brittany Johnson studies health science at the academy and enjoys the hands-on learning opportunities provided by the facility. She said the academy seems very close to what she would experience working as a nurse.
"Everything they put their hands on, we put our hands on," she said. "We deal with real life stuff like needles and blood pressure. They give you more life experience than class."
State Rep. Donnie Chesteen helped obtain state support for the new facility. He said he got on board after realizing how few career tech programs south Alabama had compared to north Alabama.
"When you see the opportunities there, you know why the jobs are where they are," he said. "We have the opportunity to fill the pipeline with skilled workers that will attract industry."
Be the first to know
Get local news delivered to your inbox!