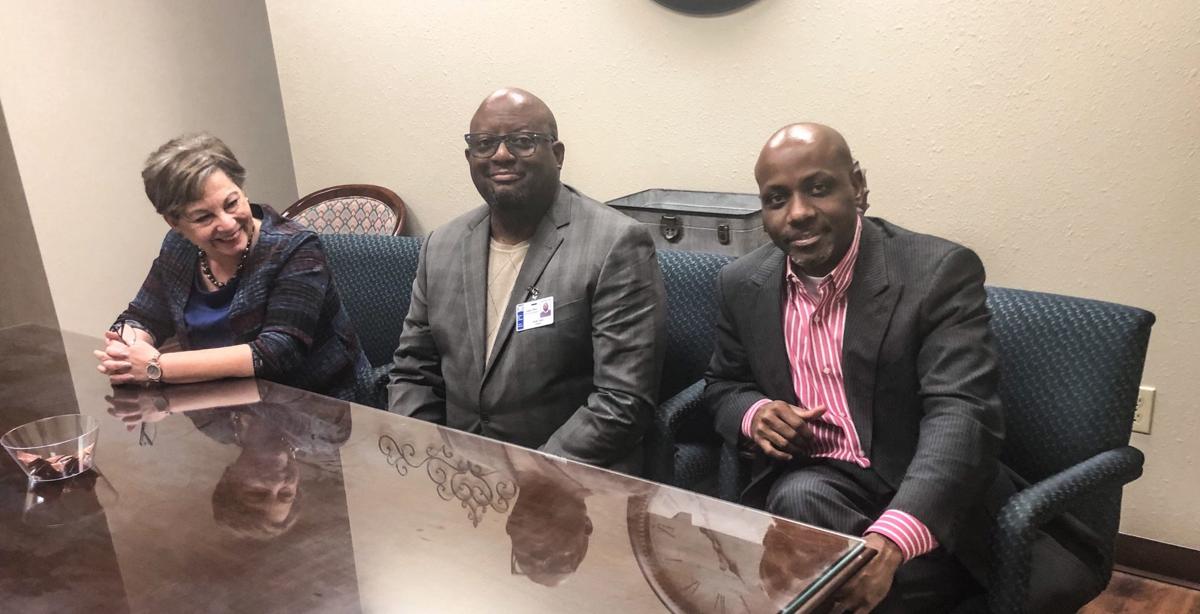 Dothan Preparatory Academy's principal is switching roles in the Dothan City School system while the director of safety, security and attendance takes over at the school.
Superintendent Phyllis Edwards announced several transfers at Monday's school board meeting that would take place effective immediately upon a vote from board members.
Since the academy's former principal, Darius McKay, put his hat in the ring for the Henry County superintendent election in October, Edwards said she has been thinking about how the Dothan school system would manage the change in leadership at the junior high school.
"It just so happens that we have a lot of convergence of issues and opportunities that are coming to us, so what I want to do is make the most of the folks that we actually have working here," Edwards said. "I feel it will give Mr. McKay the opportunity to see things from the opposite side — to see a lot of the other moving parts."
She said the decision could solve several issues, including the pressing need to address at-risk middle school students and Mckay's campaign duties and possible sudden departure from the school district should he win the bid for superintendent.
"I've got to somewhat think about my career and aspirations," McKay said. "It's a huge responsibility at Dothan Prep to be the principal both day and night and weekends. So, knowing that the next six to 12 months personally, there will be a lot going in my life, I need a little bit of flexibility to pursue some of those things that I want to do as it relates to the superintendent's office."
Central Office Director Scott Faulk volunteered to step into the role of the academy's principal while Mc-Kay takes on the new role of principal of Dothan Preparatory Satellite and Special Projects Campus, according to official reports.
In the new position, McKay will take on many of Faulk's responsibilities, including monitoring district-wide attendance, while he also leads Dothan's Virtual School program and a new transitional program expected to be housed at the former Cloverdale Elementary School building.
The program will first target seventh- and eighth-grade students who are struggling with their grades or attendance, Edwards said.
Additional transfers
LaTesha Weatherington also was transferred from assistant principal at Dothan Preparatory Academy to assistant principal at the Dothan Preparatory Satellite and Special Projects Campus to assist McKay. Todd Mitchell, who was an assistant principal at Dothan High, is transferring to fill Weatherington's position.
McKay said he expects that 40 to 50 students per grade will qualify to join the program for a month before returning to a traditional school setting.
During the news conference, Faulk said that Dothan's virtual school program, which accepts qualifying ninth- to 12th-grade students, has grown modestly, and officials expect to start extending the program to accommodate lower grades.
McKay has a principal contract with the Dothan City Schools that expires in 2023.
He is running as a Democratic candidate against Republican candidate Lori Beasley in the November election for county superintendent.
Be the first to know
Get local news delivered to your inbox!