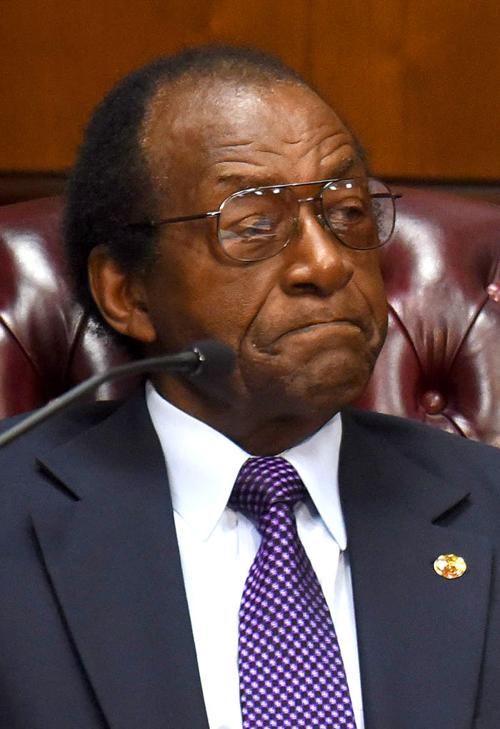 District 2 Dothan Commissioner Amos Newsome continued to decline comment Tuesday on his arrest for third-degree assault, two weeks after he struck a television reporter with his open hand.
Newsome brushed aside a request for comment from a WDHN television crew following Tuesday's city commission meeting.
Two weeks ago, Newsome hit WTVY television reporter Ken Curtis following the meeting as Newsome was making his way to his vehicle parked near the Dothan Civic Center. Curtis had asked Newsome about voter fraud charges against campaign workers connected to his 2013 election. Newsome got to his vehicle and then struck Curtis on the cheek in a clawing fashion, drawing blood.
Newsome was arrested later that day and charged with third-degree assault. He is scheduled to appear in Dothan Municipal Court on Dec. 14 at 9 a.m.
Newsome's only comments during the city commission meeting concerned the downtown post office. Newsome asked City Manager Mike West to look into repairing the automatic handicapped doors on the building's side entrance. The downtown post office building is owned by the City of Dothan.
Newsome has repeatedly declined public comment on the incident with Curtis, or the voter fraud charges. Though Newsome hasn't been charged with a crime, three volunteers with Newsome's campaign have been convicted this year of voter fraud-related charges. Charges against a fourth campaign volunteer are pending. Three of Newsome's fellow city commissioners have called for Newsome to step down.