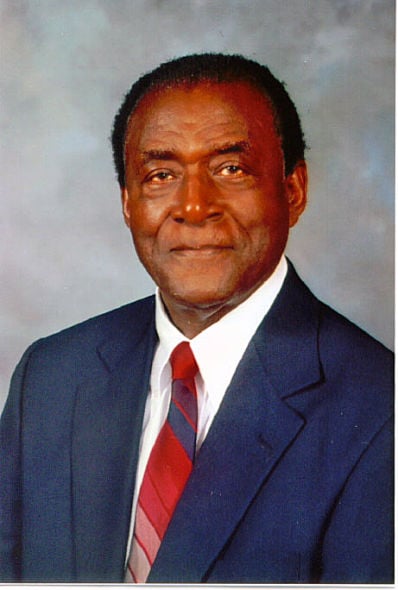 Three Dothan city commissioners are calling for the resignation of District 2 Commissioner Amos Newsome after a third worker from Newsome's most recent commission campaign was convicted of voter fraud.
District 1 Commissioner Kevin Dorsey, District 4 Commissioner John Ferguson and District 5 Commissioner Beth Kenward told the Dothan Eagle on Friday that Newsome's presence on the commission could lead to a lack of confidence from voters toward the commission as a whole.
Olivia Reynolds, who assisted Newsome's commission campaign in 2013, was convicted this week on 24 counts of felony absentee voter fraud. Lesa Coleman was convicted in April on seven counts of felony absentee voter fraud. Janice Hart pleaded guilty to several counts of misdemeanor absentee voter fraud earlier this year. Three voter fraud charges remain pending against another person, Daniel Webster III.
Newsome has not been charged with any crime. He defeated challenger Lamesa Danzey by 14 votes in the 2013 election. Newsome received 119 of 124 absentee votes cast.
Ferguson said the convictions cast doubt on the legitimacy of Newsome's victory.
"It's obvious to me now, whether Newsome knew or not, that a substantial number of absentee ballots that were counted in his favor are in fact, invalid. As a result, Commissioner Newsome has to go," Ferguson said Friday.
Kenward said Friday that she believes Newsome should resign.
"I think it would be the right thing to do, not only for the voters and the citizens, but also for those who have already been convicted," Kenward said. "I think it would be the best course of action for everybody."
Dorsey said Newsome's presence, in light of the convictions within his campaign, affects the commission.
"Three words – integrity, integrity, integrity," Dorsey said. "I ran a clean race and there were rules and, you know, I had to abide by them. We have to have integrity on the commission as a whole to serve the people."
District 6 Commissioner Hamp Baxley said he is concerned about the matter.
"I am concerned about the sanctity of the election process. If there were illegal votes cast, then Mr. Newsome should consider stepping aside," Baxley said.
District 3 Commissioner Albert Kirkland declined comment Friday, other than to say he did not believe it was the right time to comment publicly.
Ferguson said he has waited to make a public statement until the Reynolds conviction in order to gather more facts.
"Since I took office in October of 2013, I have been asked about this issue as much as any other. I felt it was important to let the process play out and not make assumptions based on speculation," Ferguson said.
It does not appear the commission can take any lawful action to remove Newsome. A recall election can be held if at least three percent of qualified voters in District 2 sign a petition and file it with the probate judge.
Attempts by the Eagle to reach Newsome Friday were unsuccessful. He has declined comment numerous times on the matter since his 2013 re-election. Ferguson said he tried to reach out to Newsome throughout Thursday "to have a dialogue", but could not reach him.
"I can't see any way the citizens of Dothan, in particular District 2, can have any confidence in their commissioner in light of these events. I hope Amos will see this and do the right thing and resign," Ferguson added.
Newsome is a long-time Dothan city commissioner. Absentee ballots played a huge role in Newsome's 2011 election win over challenger Jemmie Watford. While Watford won the walk-in vote 154-109, Newsome gained 131 of the 140 absentee votes cast.
Newsome is a native of Houston County. He graduated from Ashford Colored High School and later received a Bachelor of Science degree from Tuskegee University. He retired from the U.S. Army, achieving the rank of lieutenant colonel.