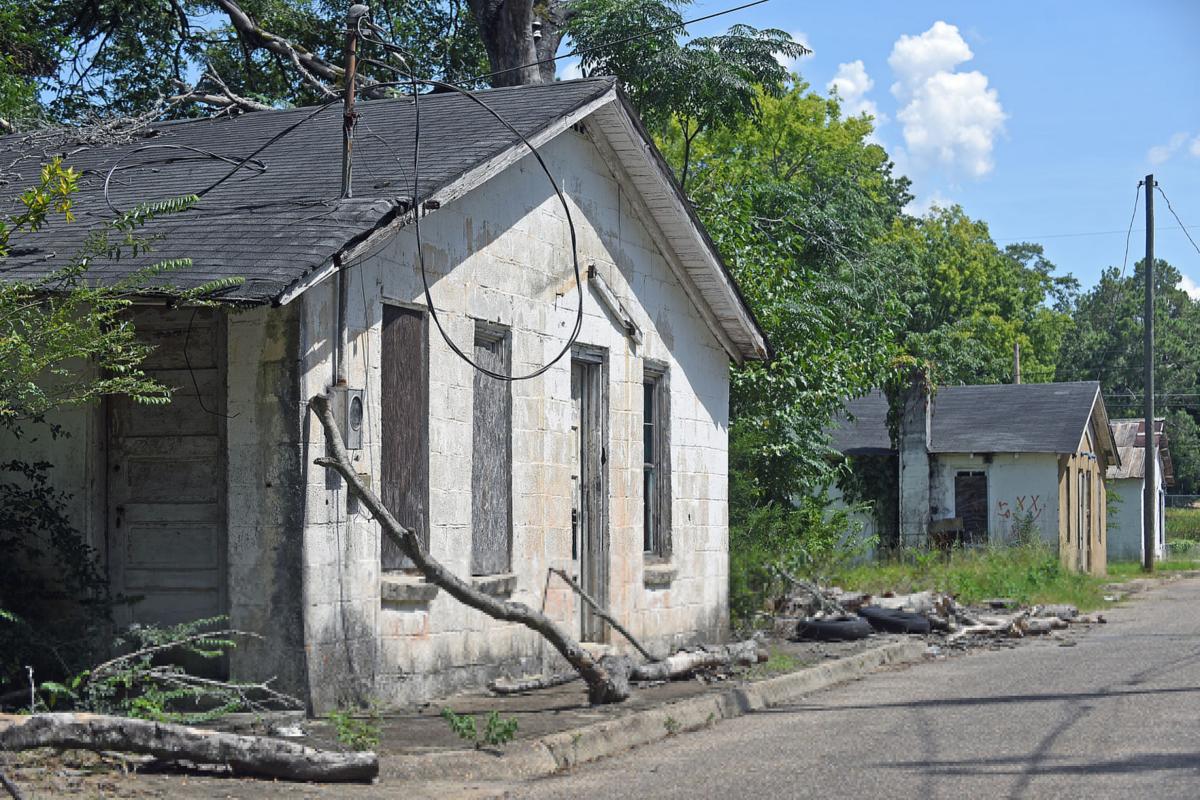 The city of Dothan has revealed Baptist Bottom will be the inaugural site for an ambitious communitywide service project to cleanup and beautify the neighborhood.
City officials unveiled the site and all the cleanup would entail as part of its "Love your neighborhood" segment of its "Love Dothan" campaign at the Dothan Civic Center on Tuesday evening.
"We've got some neighborhoods in poor condition and we're going to have to spend some time and resources making sure that we stabilize our neighborhoods and keep our neighborhoods in good condition so that everybody has a decent place to live and everyone has a decent neighborhood to grow up in," City Manager Kevin Cowper said.
Cowper said the city will be improving every aspect of the neighborhood that is public property over the 14-block area: identifying and repairing sidewalks, curbs and gutters; installing new sidewalks where they are needed to connect walkways; replacing and adding street lights; resurfacing some streets; deciding which abandoned houses need to be razed, if any; making new street signs; and repainting pavement markings and fire hydrants.
"We understand that if we expect the neighborhood to keep their homes clean, keep their yard clean, take pride in their neighborhood, we have to also take pride in the infrastructure that we have, whether that is a park facility or something as simple as making sure sidewalks are maintained and in good condition," Cowper said.
Planning and Development Director Todd McDonald said the city has identified properties that will need special attention in the clean-up effort. A team has identified 45 abandoned vehicles, 58 overgrown yards, and 49 yards with rubbish and junk. It has also identified two abandoned buildings that may need to be demolished.
Cowper said those involved in the project want to preserve as much as possible in designated neighborhoods, which are a cultural piece of the community and part of the reason for the initiative.
"If we don't act now, it will be too late," he said.
Assistant City Manager Randy Morris said they've identified a number of homes that also do not have a street number prominent displayed — something the city will also help take care of so that first responders can immediately respond to emergency calls.
The city's part in the effort will take over a month, but volunteers will have a designated day or two to help with clean ups. Morris said the date for the cleanup, Aug. 15, is tentative and is awaiting feedback from organization heads.
Community Relations Officer Vincent Vincent said many Dothan churches and organizations have agreed to join the city's targeted initiative. Most volunteer efforts will be geared toward helping residents get unwanted rubbish and furniture out of their homes and yards to be properly disposed.
Part of the effort is a social component as well, Cowper said.
His hope is that in reaching out to the residents during physical improvements that volunteers and city workers can also help connect the residents to resources that can assist them and to one another.
"It's a very ambitious program," Cowper said. "We want it to be sustainable after everything is said and done. The sustaining part is going to be key going forward."
The area is close to Aunt Katie's Garden, which serves the immediate community. The city recently won a high-competitive Brownfields Cleanup Grant that is allowing the city to reclaim an abandoned electrical substation adjacent to the garden, clean up an environmental hazard and rehabilitate the property, and give it to Aunt Katie's Garden so they can expand next door.
Be the first to know
Get local news delivered to your inbox!