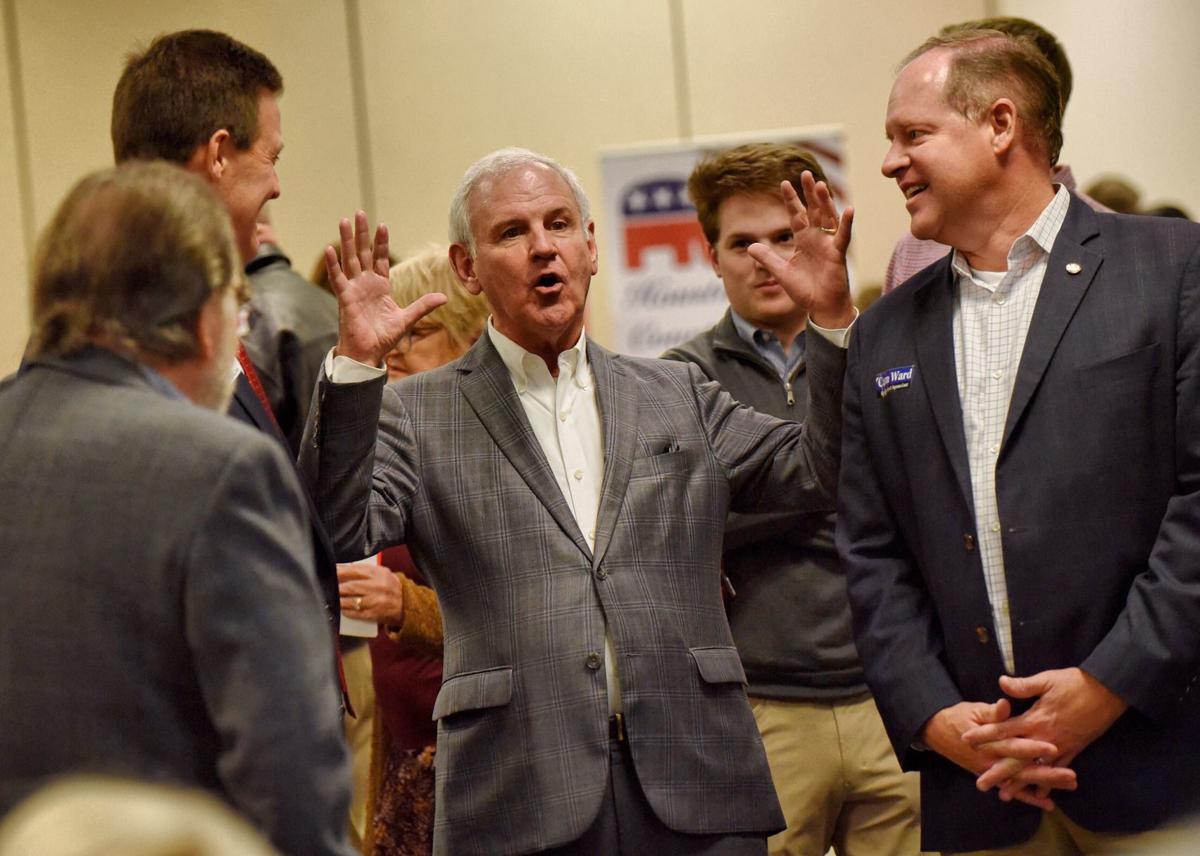 A 2012 Department of Justice lawsuit against Coleman Worldwide Moving continued to haunt the CEO's campaign at a Houston County Republican Candidate forum Monday night.
CEO Jeff Coleman's opponent in the race for the U.S. House of Representatives 2nd District seat Jessica Taylor continued to challenge his claims that the lawsuit was a frivolous case brought on by Barack Obama administration prosecutors.
"That is not the full story," she said in response to Coleman's remark that only one person in his company committed any wrongdoing. "I think it's very important that we don't send a fox to guard the henhouse."
Coleman took the stage before Taylor, stating that his company has "always incorporated the highest ethical standards and best legal practices for our over 2,000 teammates, and over 225 of those are right here in the Dothan-Wiregrass area. I'm very proud of that."
He continued, "it remains unacceptable that a single individual would violate these principles," in apparent reference to the single warehouse manager who was convicted of fraud and sent to prison in relation to allegations that the company defrauded the federal government out of $723 million when submitting moving invoices with inflated weights.
Coleman insisted that the $5 million settlement was a business decision to avoid further legal costs and wasted time.
"We have remained in good standing with the government. We continue to have the government as an excellent customer," Coleman said during his speech, limited to four minutes for each candidate. "I want you to know, that I will continue to rise above these attacks, lies, unfortunate deceit and manipulation."
Taylor once again urged that Coleman release all documents related to the case, including depositions and evidence still under seal by the court and insisted that public records show a broader scheme across as many as 24 locations.
In a later interview with the Eagle, Coleman said his opponent's attacks on the race's frontrunner were nothing but a "political ploy."
Primary elections will be held in Houston County on Tuesday, March 3.
Other candidates for 2nd District U.S House Representative position present at the forum were Terri Hasdorff, Thomas Brown, Barry Moore and Troy King. The position is being vacated by Rep. Martha Roby.
Additionally, other candidates for county, state and the U.S. Senate race were also at the meet-and-greet event.