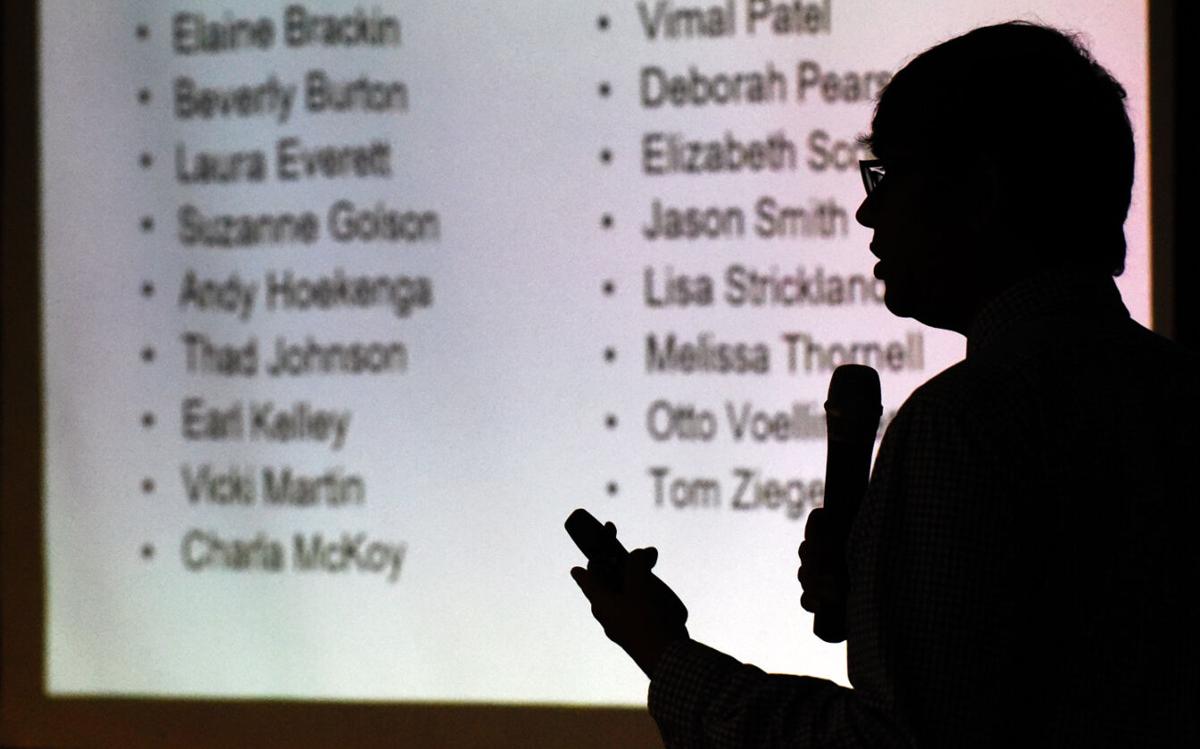 The Alzheimer's A Walk to Remember gives people a chance to honor or remember loved ones with Alzheimer's disease and raise awareness about the devastating neurological disease.
The annual fundraising event, now in its 29th year, supports the Alzheimer's Resource Center, a local nonprofit that supports families and caregivers in Southeast Alabama and the Florida Panhandle. All proceeds remain with the local center.
A Walk to Remember allows people who know families facing the devastating brain disease to honor their friends, neighbors and co-workers in what the center's executive director, Kay Jones, described as a "community-wide support group."
This year's event will be held Saturday, Oct. 2, at Westgate Park in Dothan with Vimal Patel as the chair of the event.
The fundraiser provides most of the Alzheimer's Resource Center's funding for the year. The center uses proceeds to provide educational and support services for families, caregivers and individuals with Alzheimer's disease and other types of dementia. Services provided by the Alzheimer's Resource Center (ARC) include monthly family support groups, caregiver information packets, books, videos, activities, pamphlets and brochures about Alzheimer's disease and related issues.
The Oct. 2 walk is open to everyone, and teams are especially encouraged to participate. Teams may be made up of two or more co-workers, club members, relatives and family members, friends or neighbors.
You can donate online through PayPal or pre-register for the walk online at wesharethecare.org. You can also pre-register by calling 334-702-2273 or going by the ARC office located at 1314 Westgate Parkway, Suite 2. Registration will also be available the morning of the walk.
The registration fee is $25 with a souvenir shirt and $15 without a souvenir shirt. There is no registration fee for children 4 years and younger.
Walkers are encouraged to collect additional pledges to help the Alzheimer's Resource Center reach its goal of $100,000. Teams are invited to design special shirts or carry banners or signs to identify their group.
On the day of the walk, registration and team photos will begin at 7:30 a.m., opening ceremonies will begin at 8:30 a.m., and the walk will begin at approximately 8:45 a.m. There will be one-mile, three-mile, and five-mile walks to enable people of all ages to participate.
For more information about the services and information available at the Alzheimer's Resource Center, contact Kay Jones at 334-702-2273 or visit www.wesharethecare.org. The Alzheimer's Resource Center is also on Facebook.