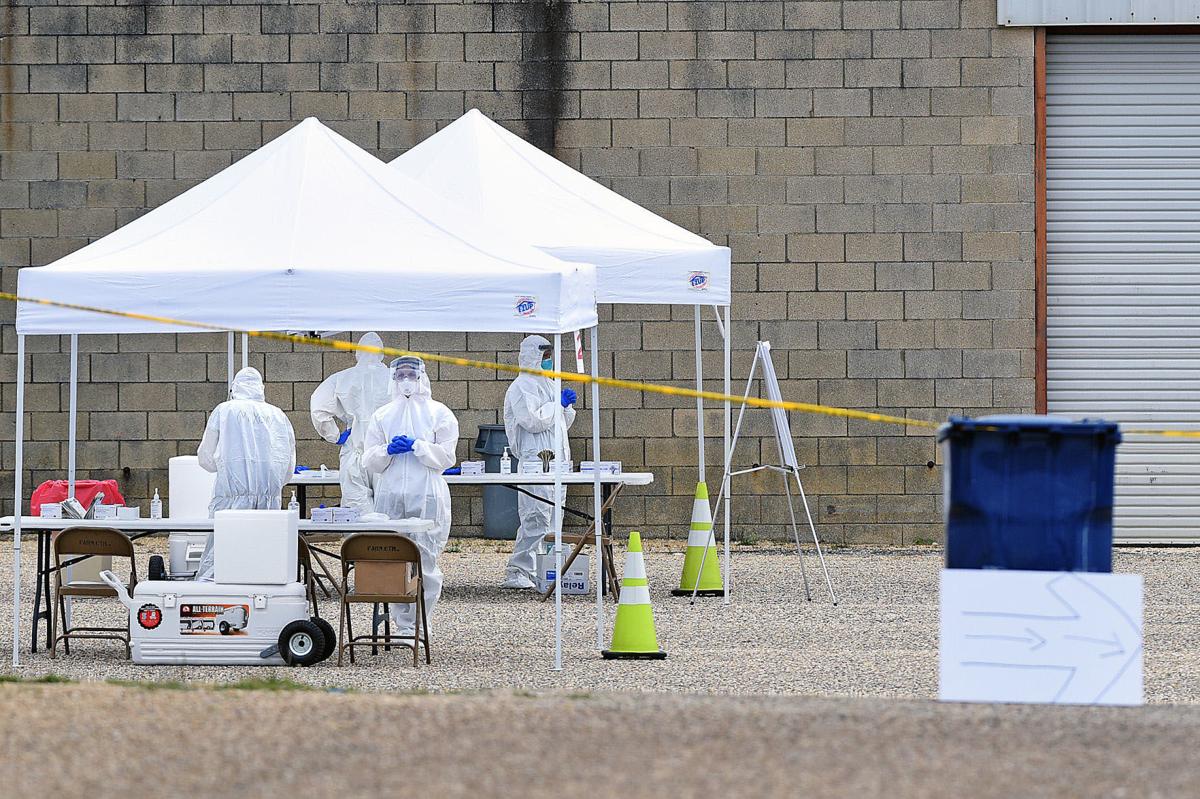 Southeastern Alabama is colored with red on the state Health Department's informational map, indicating most Wiregrass counties are now considered "very high risk" for COVID-19 transmission as of Friday afternoon.
Houston, Coffee, Dale, Henry and Pike counties are among those blotted with red on the Alabama Department of Public Health's COVID-19 Risk Indicator Dashboard on its website.
Geneva County is colored orange, indicating its "high risk" status. Covington and Barbour counties are labeled "moderate."
The state health agency updates the risk factors weekly.
According to the latest data, Barbour County has had 377 confirmed cases, including 63 in the last two weeks. Coffee has had 416 overall, up 78 in the last two weeks. Houston has had 561 confirmed, up 164; Covington 403, up 113; Dale 372, up 143; Geneva 95, up 38; Henry 146, up 18; and Pike 467, up 80.
In all of those counties, there have been 33 deaths.
Statewide cases
ADPH reported Friday there are 49,892 confirmed cases in the state, 15,120 of which have occurred in the last 14 days. There have been 1,077 confirmed COVID-19-related deaths.
ADPH said the risk-factor tool was introduced to allow policymakers and others to recognize the risk in each county and guide health behavior.
The main indicator for decreasing risk of COVID-19 spread in a county is the number of days it has experienced a downward trend of new cases based on the following criteria:
» If the number of cases is staying the same or is increasing, the category will be "very high risk" (red).
» If a county has decreasing case counts for one to six days, it will begin in the "high risk" (orange) category.
» If a county is in a downward trajectory for seven to 13 days, it will begin in the "moderate" (yellow) category.
» If a county is in a downward trajectory for 14 or more days, it will begin in the "low risk" (green) category.
Several factors can influence a county's number of new COVID-19 cases, so other factors are examined to determine the risk level of a county. They include the number of tests performed, the percentage of people testing positive, and the number of people seeking urgent care for COVID-like symptoms.
All red counties had increased cases last week, and now show declining new cases for one to six days, but the percentage of people testing positive is over 10%.
Safety measures
The ADPH lists the following guidelines for residents living in a very high-risk county:
» Wear face coverings where other social distancing measures are difficult to maintain.
» Even when visiting family or friends, wear face coverings when within 6 feet of people outside your household.
» Avoid all unnecessary travel. If you must do so, avoid crowded areas.
» Telework if possible. If not, maintain a 6-foot distance from others and wear a face covering.
» Takeout, pickup or delivery from restaurants is strongly encouraged rather than dining in.
» Avoid groups of more than 20 people.
» Avoid unnecessary visits to hospitals, nursing homes or other residential care facilities.
» Worship online or keep 6-foot distances between people of different families.
» Children with COVID-19 should stay home or be sent home from school or child care if showing symptoms. Limit public interaction between children, and do not allow them on public playgrounds.
Concerned about COVID-19?
Sign up now to get the most recent coronavirus headlines and other important local and national news sent to your email inbox daily.