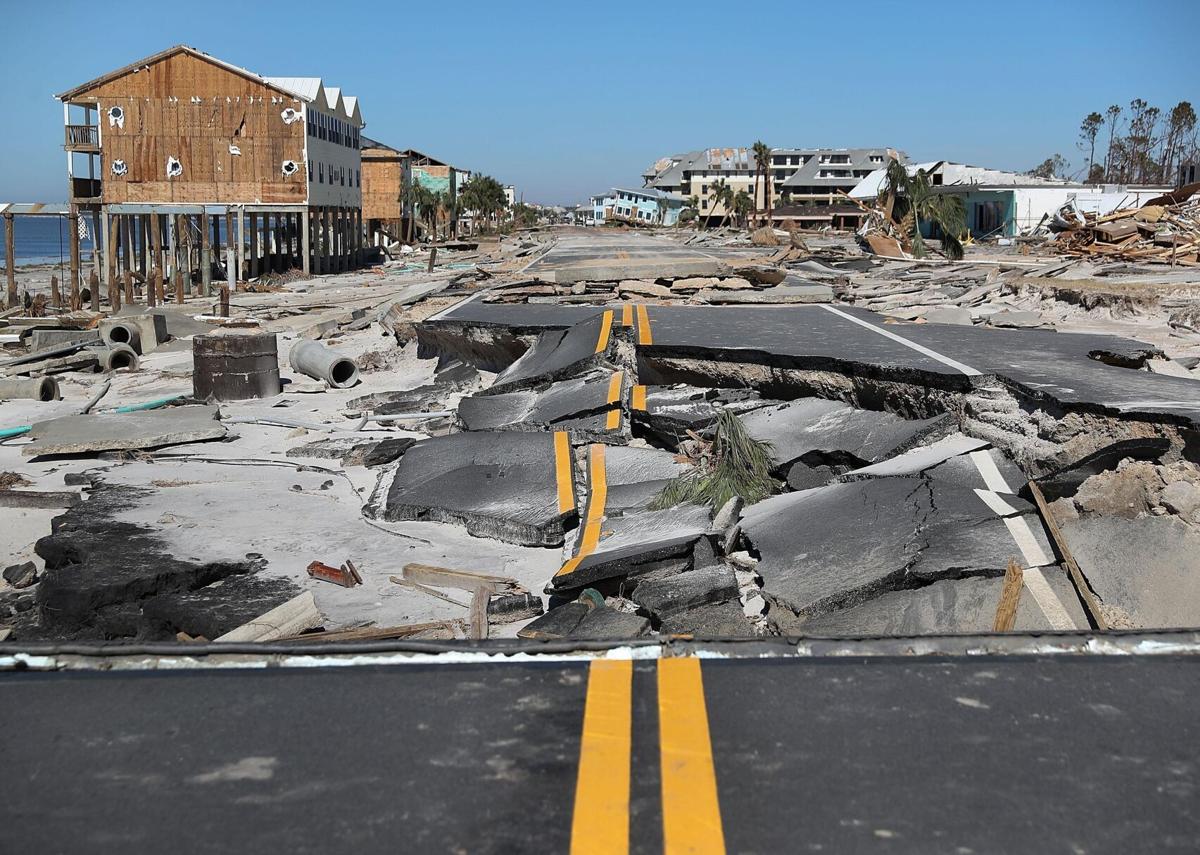 The Alabama Historical Commission (AHC), the state's historic preservation office, with assistance provided by the National Park Service and the Emergency Supplemental Historic Preservation Fund have begun taking applications for the grant program for historic properties that sustained damages from Hurricane Michael in 2018.
The Category 5 storm had catastrophic impact in the Alabama counties of Geneva, Henry, Houston, and Mobile County. In addition to destroying personal property, businesses and homes, Hurricane Michael also affected historic properties in these areas.
Hurricane Michael Recovery Grants are designated for stabilization and repair of properties that are listed in or determined eligible for listing in the National Register of Historic Places. The maximum award is $250,000. Projects must be complete by August 2023.
Part one of the two-step application, due by Oct. 1, requests information about the property that will be used by AHC to determine National Register eligibility. For approved properties, the second step requires documentation of damage and repairs either made or proposed. AHC staff will provide assistance with both steps.
"The protection and preservation of historic places is central to the mission of the Alabama Historical Commission," said Lisa D. Jones, executive director of AHC and State Historic Preservation Officer. "This grant program provides essential assistance for property owners working to restore historic structures impacted by Hurricane Michael. Assisting these communities in their recovery from a natural disaster helps to preserve what makes them unique."
Hurricane Michael, first designated by the National Weather Service as a "high-end" Category 4 storm and later upgraded to a Category 5, made landfall near Mexico Beach, Florida. Over the next three days it devastated the Florida Panhandle and parts of Georgia and Alabama. Heavy rainfall, extreme winds and flooding, including storm surges of more than 10 feet, caused catastrophic damage to homes, businesses, agriculture and timber. News reports have described Michael as "history-making" – the strongest October hurricane to hit the U.S. in recorded history and the third-largest hurricane in terms of pressure to strike the United States, after the Labor Day Hurricane in 1935 and Hurricane Camille in 1969.
Public meetings regarding the grant program will be scheduled this spring as COVID-19 conditions allow.
Sydney McDonald is a Dothan Eagle staff writer and can be reached at smcdonald@dothaneagle.com or 334.712.7906. Support her work and that of other Eagle journalists by purchasing a digital subscription today at dothaneagle.com.