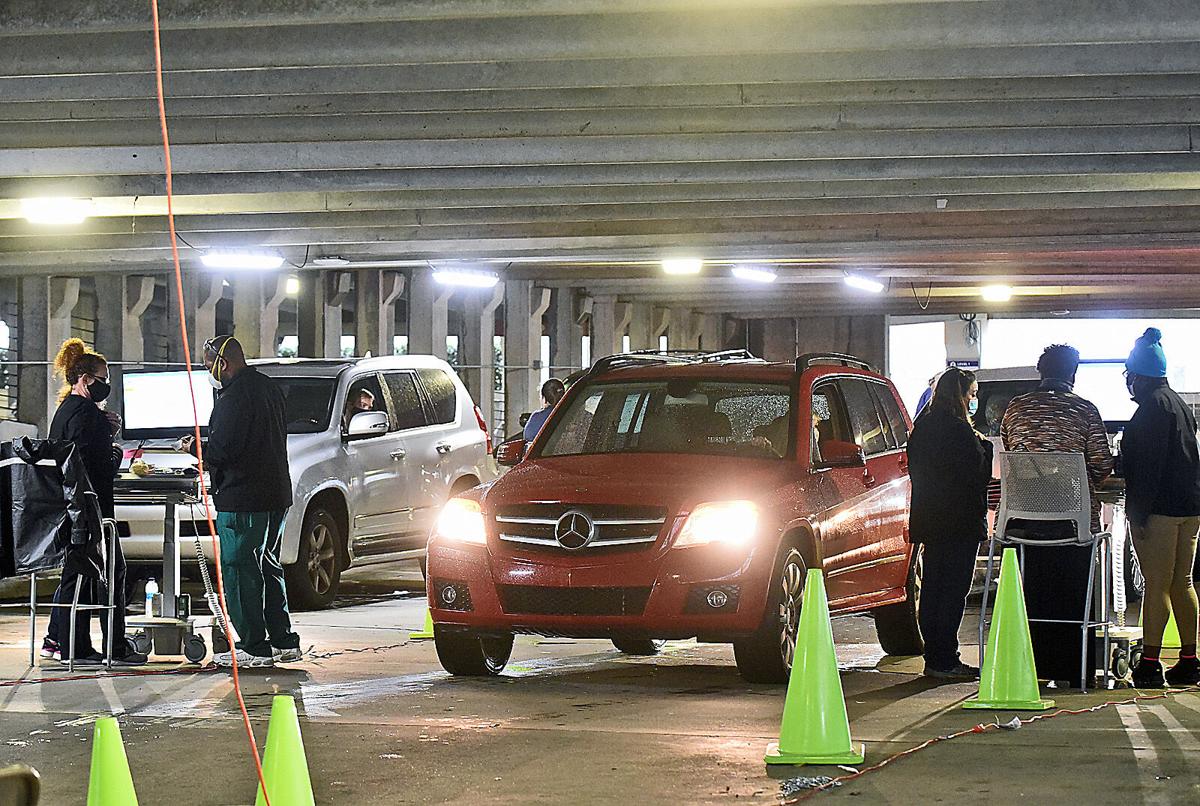 While a drop in the rate of infections and hospitalizations is being celebrated, Alabama hit a sad milestone Wednesday in the fight to stop the spread of COVID-19.
More than 10,000 people in Alabama have died from the virus in the past year.
According to the Alabama Department of Public Health (ADPH), the number of confirmed deaths related to COVID-19 was at 7,872 as of March 3 with another 2,157 probable deaths. The state has tracked cases, hospitalizations, recoveries and deaths since the virus was first diagnosed in Alabama in March 2020.
And since the first COVID-19 death was reported in Alabama last March, 78.9% of those deaths have been residents age 65 and older with another 16.7% were people ages 50 to 64. More than half were men at 53.4%. By race, 59.4% of those who have died were white, 27.8% were Black, and in 8.7% of deaths, the person's race was unknown, According to ADPH.
The number of confirmed and probable cases of COVID-19 is at 497,154, according to the state's online COVID-19 Data and Surveillance Dashboard, which is updated daily. After reaching its peak in January with more than 3,000 daily hospitalizations due to COVID-19, the number of daily hospitalizations in the state was down to 631 people on Tuesday, March 2. Total hospitalizations during the last year due to the virus were 45,699.
Locally, the number of confirmed and probable deaths due to COVID-19 stands at 812 since the pandemic began and the number of confirmed and probable cases has reached 33,308 since March of 2020.
Among the eight Wiregrass counties, Houston County had 10,110 total confirmed and probable cases and 262 total confirmed and probable deaths attributed to COVID-19. Coffee County has had 5,259 total cases and 103 total deaths; Dale County has had 4,657 total cases and 107 total deaths; Covington County has had 3,989 total cases and 106 total deaths; Pike County has had 2,933 total cases and 72 total deaths; Geneva County has had 2,402 total cases and 70 total deaths; Barbour County has had 2,129 total cases and 51 total deaths; and Henry County has had 1,829 total cases and 41 total deaths.
Alabama has struggled with a limited vaccine supply, but ADPH has held mass drive-thru clinics around the state to get more people vaccinated – second dose clinics began this week. In the last few weeks, the state has seen its weekly allotment of first-dose vaccines climb from an average of 60,000 to 70,000 up to 140,000 as of March 3. The state expects 40,100 doses of the Johnson & Johnson one-shot vaccine this week; however it could be another three weeks before the states receives additional doses.
Among the 1,147 healthcare providers enrolled to administer the vaccines, there have been 972,649 vaccine doses administered in Alabama. ADPH has asked people with scheduled appointments they no longer need to make sure they cancel those appointments so that other people can have access to the appointments.
The state's health department has identified nine counties that will be part of an initial outreach to make sure there is an equitable distribution of the vaccines based on the Centers for Disease Control and Prevention's Social Vulnerability Index, which is used to identify communities that may need more support during and after a disaster, including disease outbreak. Census data on poverty, housing and access to transportation are all used to measure a community's vulnerability for human suffering and financial loss during disasters.
Currently, those counties include Barbour, Dallas, Greene, Hale, Lowndes, Perry, Pickens, Sumter, and Wilcox counties are part of this effort as they are counties that rank lowest on this metric.
Peggy Ussery is a Dothan Eagle staff writer and can be reached at aussery@dothaneagle.com or 334-712-7963. Support her work and that of other Eagle journalists by purchasing a digital subscription today at dothaneagle.com.