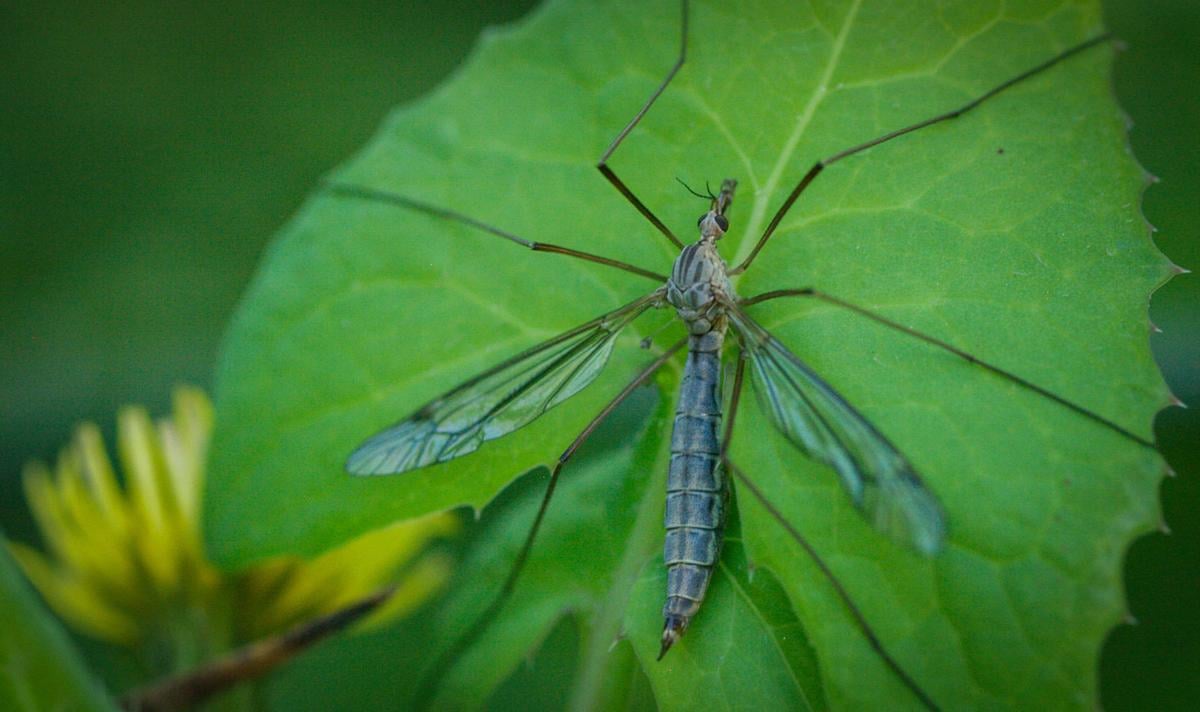 Q: Those long-legged, mosquito-looking insects, do they really kill mosquitoes?
Answer: The insects are crane flies, from the family Tipulidae (crane flies) in the order Diptera (flies). No, crane flies do not kill mosquitoes, unless you count the mosquito larvae some flies eat during their own larval stage.
According to information from the Missouri Department of Conservation, many of the more than 500 species of crane flies in North America focus on mating during their short time (maybe two weeks) as adults.
Many do not eat, and those adults that do eat tend to drink nectar from flowers, according to the website.
Different kinds of crane flies have different lifestyles.
"The aquatic larvae often eat decaying vegetation and leaf debris," according to the website. "Some species eat other insects, including mosquito larvae. Where terrestrial larvae eat roots, they can be lawn pests."
A question-and-answer session between Daniel Stolte, senior science writer with University Marketing & Communications at the University of Arizona, and Michael Bogan, assistant professor of aquatic biology in the university's School of Natural Resources and the Environment, talks about crane flies showing up in great numbers this year in the Tucson area.
Bogan explained that the heavy rains in November helped to wet the soil and triggered more activity in crane-fly larvae.
About 95% of crane flies' lives are spent in the larval stage, which can last as long as three years or more. Most species spend the larval part of their life in water bodies, piles of wet leaves or damp soil.
"We continued to get rains in December and January, and lots of wildflowers and grasses have been growing around town the last couple months, so all of that growth provides good food for crane-fly larvae," according to Bogan. "The larvae grow fastest under moist soil conditions with good food resources, so they've developed quickly in our urban soils and are now transforming into adult crane flies and taking to the skies around town.
"In dry years, such as 2018, crane-fly larvae will simply stay dormant in the soil and wait for better times. They can pass entire dry years, or perhaps even multiple dry years in a row, in a stage of dormancy called aestivation. When moisture returns to the soil during rainy winters, and wildflowers and grasses start growing again, then crane fly larvae will break from aestivation and spring back into action."
Bogan said adult crane flies do not bite. Bogan said people should be happy that birds, bats and other urban wildlife have so much food to eat this winter in the form of crane flies.