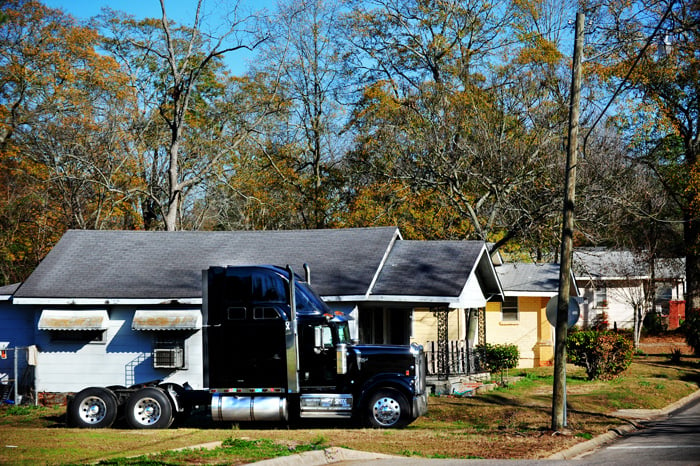 Q: Does Dothan have ordinances against parking large trucks in residential areas?
A: Dothan Planning Director Todd McDonald said in an email that the issue is addressed in the city code in two places.
Zoning Ordinance Chapter 114 prohibits any vehicle over 6,000 lbs. from being parked or stored in any residentially zoned area. Zoning applies to private property.
Sec. 114-182. Off-street automobile parking and loading requirements.
(d) Size, location and design.
(2) With the exception of vehicles loading and unloading, being used for temporary work that has been contracted by a resident, or are "on-call" pick-up trucks or vans, commercial vehicles exceeding 6,000 pounds shall not be parked or stored in any residentially zoned area.
(Ord. No. 2015-336, § 1, 12-1-15)
Violations can be reported to the city through its website under the "How Do I" pull down and the "Report a Problem" under the "Contact" heading and fill out the form.
The Traffic and Vehicles Chapter (98) also addresses the issue. This section applies to vehicles parked on the street. The police have jurisdiction.
Sec. 98-91.—Vehicles heavier than one ton; prohibited and permitted parking.
It shall be unlawful for any person, firm or corporation to stop, stand or park a trailer, tractor, truck or other motor-operated vehicle heavier than a one-ton pickup truck at any time on the public streets in residential sections of the city, except while the operator of such vehicle is actually engaged in loading or unloading lawful contents to or from such vehicle, and except during an emergency or in compliance with the law or the directions of a police officer or other traffic control device or markings.