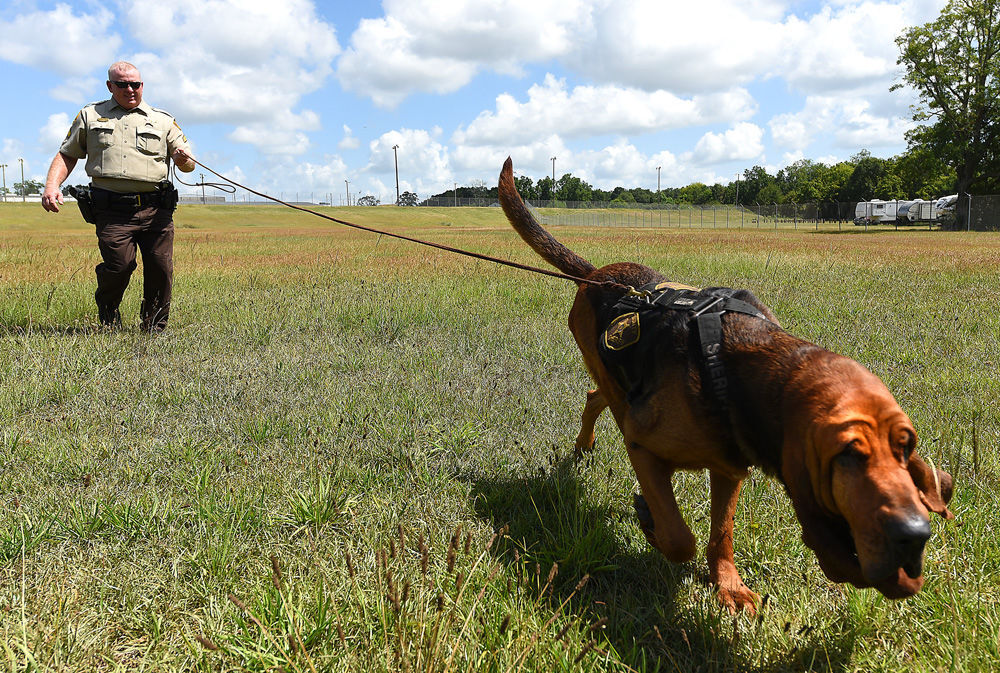 Q: What happens to a law enforcement K-9 after it retires?
A: According to the National Police Dog Foundation, many are adopted by their handler and live out their lives as a family pet.
If the handler can't take the dog, some agencies allow qualified caretakers to adopt K-9s.
Retirement hasn't always been so kind for working dogs. Before Congress passed "Robby's Law" in 2000, most U.S. military working dogs were euthanized at the end of their useful working life.
The youngest age that dogs become mature enough to concentrate on training is between 12 and 15 months, according to the NPDF. Depending on their health status, dogs normally retire around 10 years of age.
Because of the hazardous work they do, some K-9s sustain serious injuries and exhibit negative behaviors such as aggression or post-traumatic stress disorder.
A police dog's handler is generally the first choice to adopt the animal because the handler already has a bond with the animal. But some can't afford the veterinary bills – often $2,000 to $3,000 a year – for an older dog.
The Retired Police Canine Foundation says more than 10,000 dogs who work for police, sheriff, and highway patrol departments and other law enforcement agencies retire each year.
"They are too old to do their jobs," the RPCF says. "And these agencies aren't required nor do they have the money to care for the dog after retirement."
As a result of the cost and many obstacles that get in the way of adoption, some retired law enforcement dogs end up in a shelter.
"Sadly, we've heard of cases where these dogs are even put to sleep because there is no one to care for them," the RPCF says.
The tax-exempt organization works to help pay for medical care for retired military and law enforcement dogs. It also recruits and negotiates with veterinarians, dog food suppliers, and other service providers to provide free or discounted services to military and law enforcement officers who have adopted retired dogs.
Get local news delivered to your inbox!
Subscribe to our Daily Headlines newsletter.