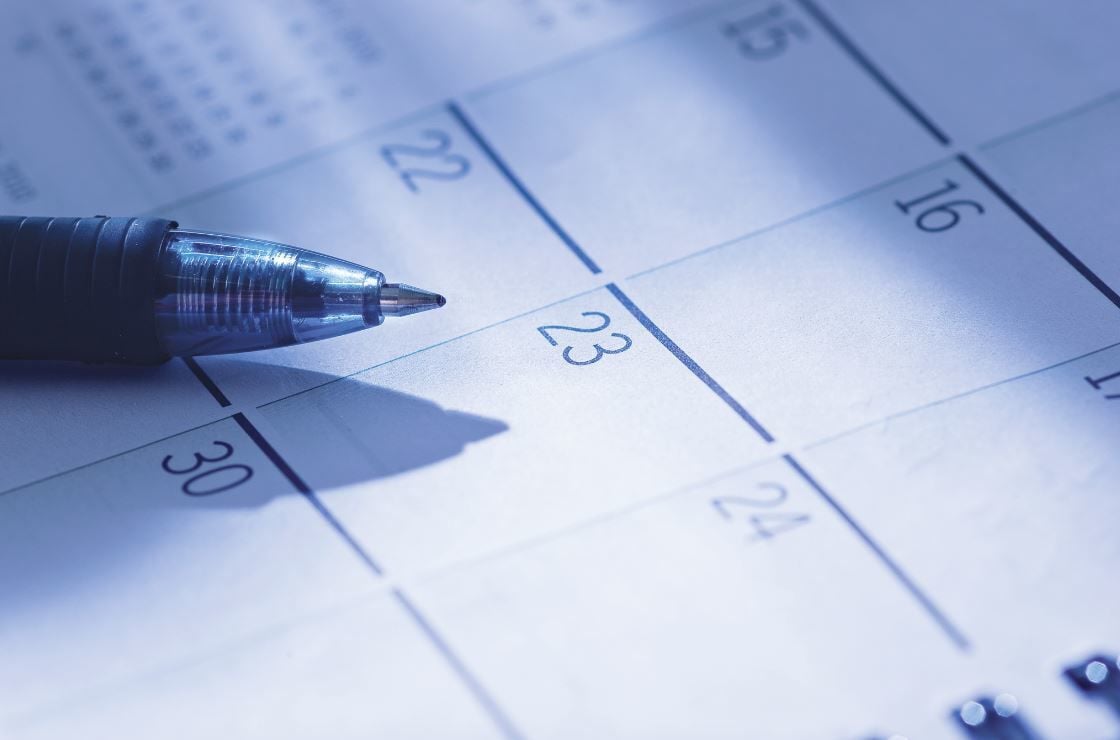 Union Freewill Baptist Church, located at 4635 County Road 57 S., Abbeville, will host revival services July 26-29 at 7 p.m. Everyone is invited to attend revival services, and there will be special music each night. Speakers will include the Rev. Judd Waldrop, pastor of Calvary Baptist Church in Abbeville, on Monday; the Rev. Keith Frith, executive pastor at Harvest Church in Dothan, on Tuesday; the Rev. Joey Hudspeth, pastor of Union Freewill Baptist, on Wednesday; and Dr. Alex Howell, pastor of Zion Freewill Baptist Church in Blakely, Georgia, on Thursday.
Johns Chapel AME Church, 605 Geneva Highway in Enterprise, will hold a summer revival on Monday-Wednesday, July 26-28, at 7 p.m. nightly. Guest preacher will be the Rev. Elijah Shafah, pastor of Greater St. Paul AME Church in Troy. Everyone is invited. All COVID-19 health directives will be in place, including wearing masks/face coverings and social distancing while in the building. You may also join the revival on Facebook Live via the church's website johnschapelamec.org, via Zoom or on the church's YouTube Channel (Johns Chapel AME Church) as well as via 87.9 FM radio accessible in the church parking lot and in the local vicinity of the church. For more information, contact Marge Simmons, director of public relations, at 334-477-1962, or Pastor WillieWhite Jr. at 334-701-5853.
JULY 27 The Hawk Houston Youth Enrichment Center will host a children's health fair and screening on July 27 from 1:30-4:30 p.m. at the center, located at 329 Chickasaw St. in Dothan. Youth groups invited. To register your group or individuals, call Ann Dawsey or Tajah Stringer at 334-792-4618 by July 23. Door prizes and drawings will be held (must be present to win). Attendees will also be able to fill gift bags with promotional items from several health vendors and health care businesses. Vendors will include Dothan Pediatrics, Walmart Eye Center, American Red Cross, Spectracare, Children's Rehab Center, Wiregrass Hope Group, Alfred Saliba Family Services Center, pediatric dentist Dr. Elizabeth S. White, The Exchange Center, National Association of Mental Illness, Assurance Wireless and the Houston County Extension System.
Hawk-Houston Youth Enrichment Center is sponsoring a College & Career Fair on July 28, 1:30-4:30 p.m., at 329 Chickasaw St. in Dothan. Meet college military recruiters, business professionals and skilled laborers. ACT fee waivers available; assistance with completing the Free Application for Federal Student Aid (FAFSA). A college and career resource table will be available along with door prizes and a drawing. For more information call 334-792-4618 or email hawkhoustonyec@gmail.com.
The German Coffee Club will meet on Thursday, July 29, at The Landing in Fort Rucker at 9:30 a.m. for a kaffeeklatsch, or a social gathering with coffee served. For more information, call Marianne Owens at 334-389-1607 or Chris Williams at 334-475-6388.
The "Not So Newly, Newlywed Game" Night will be held July 31 at 7 p.m. at Danzey's African Good Store at 1587 S. Oates St., Suite 1, in Dothan as a fundraiser for Vietnam veteran Elder Gregory "Bootcamp" Johnson. Cost is $20 per person and proceeds will help Johnson's family cover daily expenses while Johnson undergoes cancer treatments in Atlanta. Game night will feature eight couples with prizes for the winners, finger food and drinks. Sponsors and volunteers are sought. Contact Derrick or Tiffany Oliver of Equally Yoked at 334-647-8907, 334-647-8904 or EquallyYoked21519@gmail.com.
Grimes Gospel Lighthouse, 1512 County Road 25, Grimes, will host Michael McGowan of Dothan, July 31; Walter Wilson of Dothan, Aug. 7; a local sing, Aug. 14; The Conrads of Dothan, Aug. 21; and The Smith Family of Pensacola, Florida, Aug. 28. Music starts at 7 p.m. A love offering will be taken. Call 334-983-4654 or 334-714-4658 for more information.
AUG. 2-6 The Ridgecrest Baptist Church Fitness Center will host the Payne Stewart Golf Camp Aug. 2-6 from 9:30 a.m. until 12:30 p.m. for boys and girls ages 4-9. Cost of the camp is $100 per participant. The camp is faith-based and focuses on an introduction to golf skills wrapped around Biblically-centered life lessons. All registration is online so please email Recreation Minister Lance Griffin at lgriffin@rbcdothan.org for more details. Contact Lance if interested in volunteering. No prior golf experience is required.
St. Paul A.M.E Church Lay Organization in Ozark will host a 2021 Men and Women Conference on Saturday, Aug. 7, from 9:30 a.m.-12:30 p.m. at the Perry Recreation Center, 223 Community Drive, Ozark. The theme is "Breaking Down Barriers." Guest speakers will be: Sister Pertrenna Jackson of Liberty Christian Church, Dothan; Pastor Sam Jackson III of Liberty Christian Church; and Pastor Grandville Anderson of Pleasant Hill AME Church in Salem. Pre-registration fee is $20 and is due by: Saturday, July 31; on-site registration fee will be $25. To register or get more information, contact Sandra Edwards, president of the St. Paul AME Church Lay Organization at 334-828-3149, or Tonita Williams at 813-966-9232.
Sweet Bethel Baptist Church will hold revival services Aug. 11-13 at 7 p.m. Speakers will include: Pastor Chris Flowers of Oakey Grove in Ashford on Wednesday; Pastor James Dawsey of Countyline Baptist in Slocomb on Thursday; and Pastor Hal Reynolds of Pleasant Grove Baptist in Abbeville on Friday. The theme is "What Manner of Man is This?" based on Mark, 4:35-41.
The Nelons will perform Sunday, Aug. 15, at Damascus Baptist Church, located at 5083 Highway 77 in Graceville. The multi-Dove award winning and Grammy-nominated recording group will be featured during the 10 a.m. worship service. Complete information is available by visiting www.thenelons.com or by calling 850-263-6063.
The 26th Annual South Alabama Pro Rodeo Classic will be held Friday, Aug. 20, and Saturday, Aug. 21, at the Dale County AgPlex Arena located at the intersection of U.S. 231 S. and Highway 123 in Ozark. Gates open at 6 p.m. and rodeo starts at 8 p.m. Advance tickets are $10 for adults and $8 for children 6-12 (children ages 5 and under attend free). Tickets at the gate are $12 for adults and $10 for children 6-12. Rodeo features bull riding, calf scramble, calf roping, barrel racing and other events. Tickets can be bought at Jenna Mack State Farm, Ozark Collision Center, Ozark Chamber of Commerce, Dale County Cooperative Extension Office, MWR Office on Fort Rucker, The Barn in Dothan and Don Walker's Western Wear in Troy. For information, call Bo Walding at 229-205-7960.
The Dothan Ballroom Dance Club will be holding beginner Waltz lessons each Tuesday in July from 6:30-7:30 p.m. at the Dothan Cultural Arts Center. Lessons are $2 per person. Wear shoes that will slide.
The DAV van service for local veterans will make runs to Montgomery and Tuskegee on Mondays and Fridays. The van will leave from the Hardee's restaurant on Rucker Boulevard in Enterprise at 5 a.m. and from the Dothan Civic Center at 5:30 a.m. Due to COVID restrictions, there is only space for four riders each trip. Veterans who need rides to VA hospitals in Montgomery or Tuskegee can call 334-308-2480 to reserve a seat on the Enterprise van or 334-446-0866 for the Dothan van.
The Ma-Chis Lower Creek Indian Tribe of Alabama will be accepting Low Income Home Energy Assistance applications for crisis and cooling for citizens of the Ma-Chis Lower Creek Indian Tribe of Alabama every Monday in July from 9 a.m. to 3 p.m. Call 334-897-3207 or email machis@centurytel.net for an appointment. Applicants will need tribal ID card, Social Security cards for all household members, Alabama State ID for all household members over 18, and an original bill. If the family receives assistance from TANF or SNAP, they must bring a copy of the letter and proof of income for all household members over the age of 18. Anyone who wants to review plans for the Low Income Home Energy Assistance Program, the Low Income Water Assistance Program and Community Service Block Grants may dos so by appointment only.
Free scarecrow-building workshops for beginners will be held Mondays and Wednesdays in July at the Dothan Area Botanical Gardens in preparation for the 17th annual "Scarecrows in the Gardens" event in October. These workshops are offered to provide first-timers valuable tips for building a successful scarecrow that will withstand the elements for the month-long display. The hour-long workshops begin at 9 a.m. under the picnic pavilion and will be conducted by board member Larry Dykes. Although the workshops are free, participants are asked to call the Garden office to reserve a space. There is a $20 entry fee to enter a scarecrow in the annual contest. The entry fee is waived for schools. Cash prizes will be awarded in several categories. For more information about "Scarecrows in the Gardens" or attending a scarecrow-building workshop, contact the Gardens office at 334-793-3224 or visit www.dabg.com.
Headland Farmers Market will be held on the square in downtown Headland every Friday through July 30 from 3-7 p.m.
Square Dancing will be held every Monday from 6-8 p.m. at the Enterprise YMCA, located on Highway 27 across from Hobby Lobby in Enterprise. Singles and couples welcomed. Never danced? They'll teach you. For more information, call 334-237-0466 or 334-347-4513.
The Friends of the Library are hosting ongoing mini book sales Monday-Friday, 10 a.m. to 6 p.m., and Saturday, 10 a.m. to 2 p.m. at the Dothan Houston County Library System's three locations: Main Library at 445 N. Oates St. in Dothan; the Westgate Library at 535 Recreation Rd. in Dothan; and the Ashford Library at 305 Sixth Ave. The sales are open to the public and include new and gently used fiction and nonfiction books on a variety of subjects. Hardback books are $2 each and paperback books are $1 each. All children's books are 50 cents each. Vintage books and vinyl records are individually priced. DVDs, CDs, audiobooks, book sets and surprise bags are also available. New titles are added several times a week. All proceeds support the Friends and the Dothan Houston County Library System. For more information, contact friends@dhcls.org or 334-796-1594.
Dothan Newcomers Club, a social organization, meets the first Thursday of the month in the Cultural Arts Center, 909 S. St. Andrews St., in Dothan. Social time begins at 9:30 a.m., followed by the business meeting at 10 a.m. The group is open to individuals who have moved into Dothan or the Wiregrass within the past five years or who have faced a change in status (retirement, death of a spouse, divorce) within the past five years. For more information, visit www.dothannewcomers.com, or Facebook @DothanNewcomers, or contact Elaine Brackin, president, via email at dncpresident3@gmail.com. Due to COVID-19, masks are required to be worn, and social distancing is observed.
The Gen. William C. Oates Chapter No. 1342 of the United Daughters of the Confederacy meets the second Thursday from September through May. Women ages 18 and older who have ancestors who fought in the Civil War are eligible for membership, and help will be provided to prove your first Confederate ancestor's lineage. For meeting locations and information, call Ceya Minder at 334-794-7480 or email ceya.minder@gmail.com.
A telephone prayer line is hosted Monday-Friday at 12:15 p.m. by Dothan Tabernacle Church of God in Christ in Dothan and Living Waters Church of God in Christ in Hartford. The public is invited to join the prayer line. Call 712-451-0464 and punch in the code 568383#. Participants should mute phones after successfully connecting.
The Disabled American Veterans Auxiliary Dothan Unit #87 will meet every third Thursday of the month at 6 p.m. at Harvest Church, located at 2727 Fortner St. in Dothan. The group will meet in the Main Café located in the church's Building A. Call 334-596-9610 for more information.