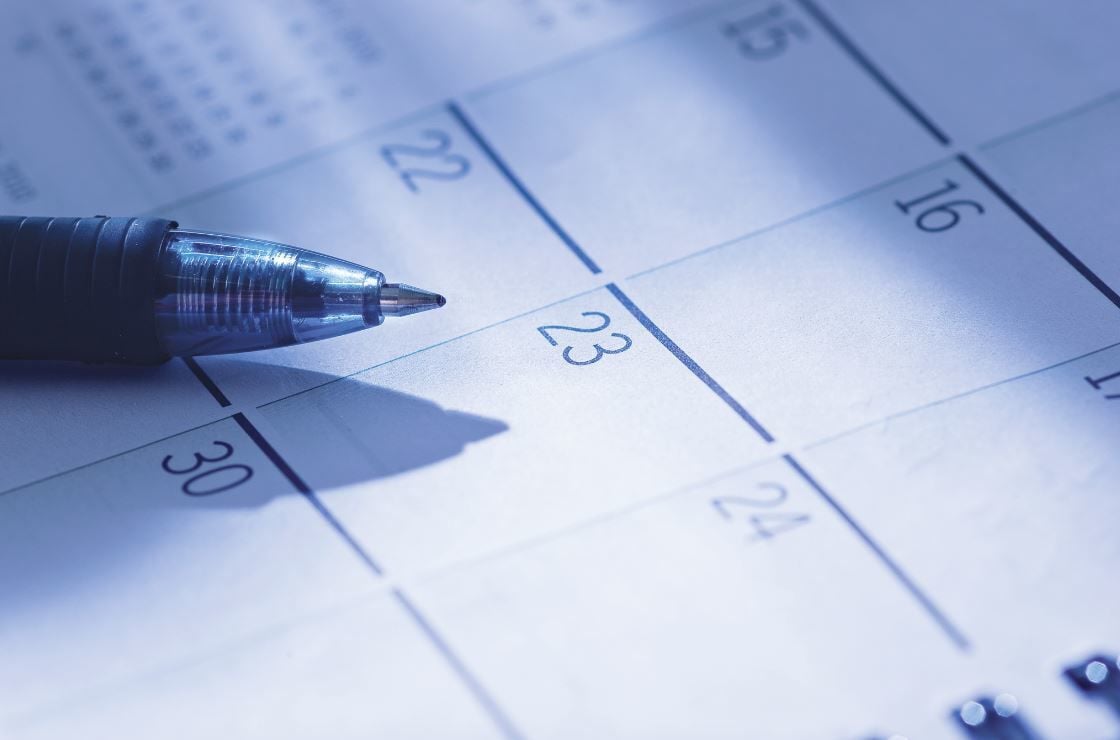 The Dothan Rotary Club will meet Monday, May 10, at noon in Wiregrass Rehabilitation Center's Rotary Hall. The program will be presented by Chris Warren, library director for the Dothan Houston County Library System.
The Dothan Chapter of the Gold Wing Road Riders Association, Chapter AL-U, will meet Tuesday, May 11, at 6 p.m. at Gold Corral, 3340 Ross Clark Circle in Dothan. Door prizes. No fees. For more information, call 334-237-0466.
The Above the Best Silver Chapter of the U.S. Army Warrant Officers Association will be holding their in-person, monthly meeting at 11:45 a.m. on May 13 at Swartworth Hall, 5302 Outlaw St., Fort Rucker. A meal will be served. Please observe Fort Rucker COVID protocols. This meeting is open to all warrant officers or those interested in warrant officer issues.
The Hawk-Houston Youth Enrichment Center summer program enrollment will be held through May 14. Program will be held June 14-July 30, Monday-Friday, 7 a.m. to 5:30 p.m. for ages 6-13 or grades K-8. Limited enrollment. Application available online at www.hawkhoustonyec.org or at 329 Chickasaw St. in Dothan. For more information, call 334-792-4618 or email hawkhoustonyec@gmail.com.
The Islamic Community Outreach Center of Dothan will host the first of a three-part series on Mental Health on Saturday, May 15, at Destiny Church, located at 1950 Reeves St. in Dothan. The event will take place from 10 a.m. until 2 p.m. with a lunch break in the afternoon. There will be food vendors there for lunch. Presenters and organizations will have small tables set up to pass out information on services. The Dothan Police Department will be represented by staff who oversee the department's mental health training. For more information, contact Derrick Furqaan Oliver, executive director of the Islamic Community Outreach Center at 334-647-8907 or I.C.O.C247@gmail.com.
Daleville Christian Fellowship Worship Center will hold a Post Mother's Day Brunch on Saturday, May 15, at 11 a.m. Guest speaker will be Minister Carolyn Williams. The church is located at 1 Martin Luther King Jr. Circle in Daleville. For more information, call 334-598-6279.
Alabama Cooperative Extension System will hold a Recreational Pond Management Workshop on Saturday, May 15, from 8:30 a.m. to 2 p.m. with lunch provided. The workshop will be held at the Wiregrass Research and Extension Center at 167 E. State Highway 134 in Headland. The fee is $10, and pre-registration is required. Call 334-585-6416 to reserve a spot.
Leadership Dothan Class 39 is hosting a 20-for-20 chance drawing to raise money for Girls Inc. Tickets are $20 each with 20 chances to win; prizes include 17 guns and 3 gift cards. The drawing from the winning tickets will be held via Facebook Live on May 15 beginning at 2 p.m. You do not have to be present to win. All money raised through ticket sales stays local and goes directly to Girl's Inc. Each ticket is $20, and you will be entered into a Golden Ticket drawing for another prize for every $100 worth of tickets purchased. Tickets can be purchased from any Leadership Dothan Class 39 member or by calling Girls Inc. at 334-793-2321. Winners must pass background check and be at least 18 years of age to receive rifle and 21 years of age to receive pistols. Guns awarded will be distributed through a licensed gun dealer and in compliance with federal, state and local laws. Leadership Dothan is a program of the Dothan Area Chamber Foundation.
Grimes Gospel Lighthouse, 1512 County Road 25, Grimes, will host a local sing, May 15; Jason Self of Headland, May 22; The Browns of Headland, May 29; Linda Senn of Dothan, June 5; The Byrd Family of Newville, June 12; local sing, June 19; Kesha Parish of Bainbridge, Georgia, June 26. Music starts at 7 p.m. A love offering will be taken. Call 334-983-4654 or 334-714-4658 for more information.
Vietnam Veterans of America Chapter 373 will meet May 22 at 9 a.m. at the Clayhatchee Community House located at 750 W. Main St. State COVID-19 rules will apply to the gathering.
The Disabled American Veterans Wiregrass Chapter 99, located in New Brockton, will meet on Thursday May 27, at 6 p.m. The meeting will take place in the New Brockton Senior Center. Everyone is asked to bring a dish. For more information, call Charles Lobdell at 334-718-5707 or Mike Doran at 334-406-6700.
The Cultural Arts Center in Dothan will hold registration for its Summer Art Camps until May 28 at noon for June camps and June 25 at noon for July camps. To learn about camps offered and to register online, visit www.theculturalartscenter.org and click on "Classes." Or, pick up a camp brochure and registration form at the arts center, located at 909 S. St. Andrews St. in Dothan. You can also email ann@theculturalartscenter.org to request a brochure and registration form to print out at home. The Cultural Arts Center is open Monday-Friday, 10 a.m. to noon and 2-4 p.m. Payment will be done by credit or debit cards for online registrations, in person at the center or by check with mailed registration forms. Make checks payable to Cultural Arts Center and mail to 909 S. St. Andrews St., Dothan, AL 36301. Refunds will be done for camps that do not make. Camps will be held in the The Messy Space Art Studio located on the arts center's campus.
Headland Farmers Market will be held on the square in downtown Headland every Friday, May 28-July 30, from 3-7 p.m.
The Henry County Relay for Life event to raise money for the American Cancer Society will be held June 4, 6-9 p.m., on the square in Headland. Several restaurants on the square will donate a percentage of that night's profit to the American Cancer Society. The Luminary Ceremony will be held at 8 p.m. Luminaries will be sold that night for $5.
JUNE 7-11 Daleville Christian Fellowship Worship Center will hold Vacation Bible School June 7-11 from 6-8 p.m. at the church, located at 1 Martin Luther King Jr. Circle in Daleville. For transportation, call 334-598-6279. The theme will be "Knights of North Castle."
The Wiregrass Public Safety Center will offer a summer academy for youth ages 16-18. The Wiregrass Public Safety Academy (WPSA) is a tuition-free summer camp for those with an interest in pursuing a career in public safety. Applications are currently being accepted for 20 slots. Visit wiregrasspublicsafety.org to apply. Those accepted will be notified by June 4. The academy will be held for two weeks – July 12-23 – and each week will end with a live training scenario where the cadets will put into action the lessons they learned that week. One week will be spent with the Dothan Fire Department and another with the Dothan Police Department. Due to the high-intensity activity required, applicants will need to meet a physical standard to participate.
Square Dancing will be held every Monday from 6-8 p.m. at the Enterprise YMCA, located on Highway 27 across from Hobby Lobby in Enterprise. Singles and couples welcomed. Never danced? They'll teach you. For more information, call 334-237-0466 or 334-347-4513.
The Friends of the Library are hosting ongoing mini book sales Monday-Friday, 10 a.m. to 6 p.m., and Saturday, 10 a.m. to 2 p.m. at the Dothan Houston County Library System's three locations: Main Library at 445 N. Oates St. in Dothan; the Westgate Library at 535 Recreation Road in Dothan; and the Ashford Library at 305 Sixth Ave. The sales are open to the public and include new and gently-used fiction and nonfiction books on a variety of subjects. Hardback books are $2 each and paperback books are $1 each. All children's books are 50 cents each. Vintage books and vinyl records are individually priced. DVDs, CDs, audiobooks, book sets and surprise bags are also available. New titles are added several times a week. All proceeds support the Friends and the Dothan Houston County Library System. For more information, contact friends@dhcls.org or 334-796-1594.
Dothan Newcomers Club, a social organization, meets the first Thursday of the month in the Cultural Arts Center, 909 S. St. Andrews St., in Dothan. Social time begins at 9:30 a.m., followed by the business meeting at 10 a.m. The group is open to individuals who have moved into Dothan or the Wiregrass within the past five years or who have faced a change in status (retirement, death of a spouse, divorce) within the past five years. For more information, visit www.dothannewcomers.com, or Facebook @DothanNewcomers, or contact Elaine Brackin, president, via email at dncpresident3@gmail.com. Due to COVID-19, masks are required to be worn, and social distancing is observed.
The Gen. William C. Oates Chapter No. 1342 of the United Daughters of the Confederacy meets the second Thursday from September through May. Women ages 18 and older who have ancestors who fought in the Civil War are eligible for membership, and help will be provided to prove your first Confederate ancestor's lineage. For meeting locations and information, call Ceya Minder at 334-794-7480 or email ceya.minder@gmail.com.
A telephone prayer line is hosted Monday-Friday at 12:15 p.m. by Dothan Tabernacle Church of God in Christ in Dothan and Living Waters Church of God in Christ in Hartford. The public is invited to join the prayer line. Call 712-451-0464 and punch in the code 568383#. Participants should mute phones after successfully connecting.
The Disabled American Veterans Auxiliary Dothan Unit #87 will meet every third Thursday of the month at 6 p.m. at Harvest Church, located at 2727 Fortner St. in Dothan. The group will meet in the Main Café located in the church's Building A. Call 334-596-9610 for more information.