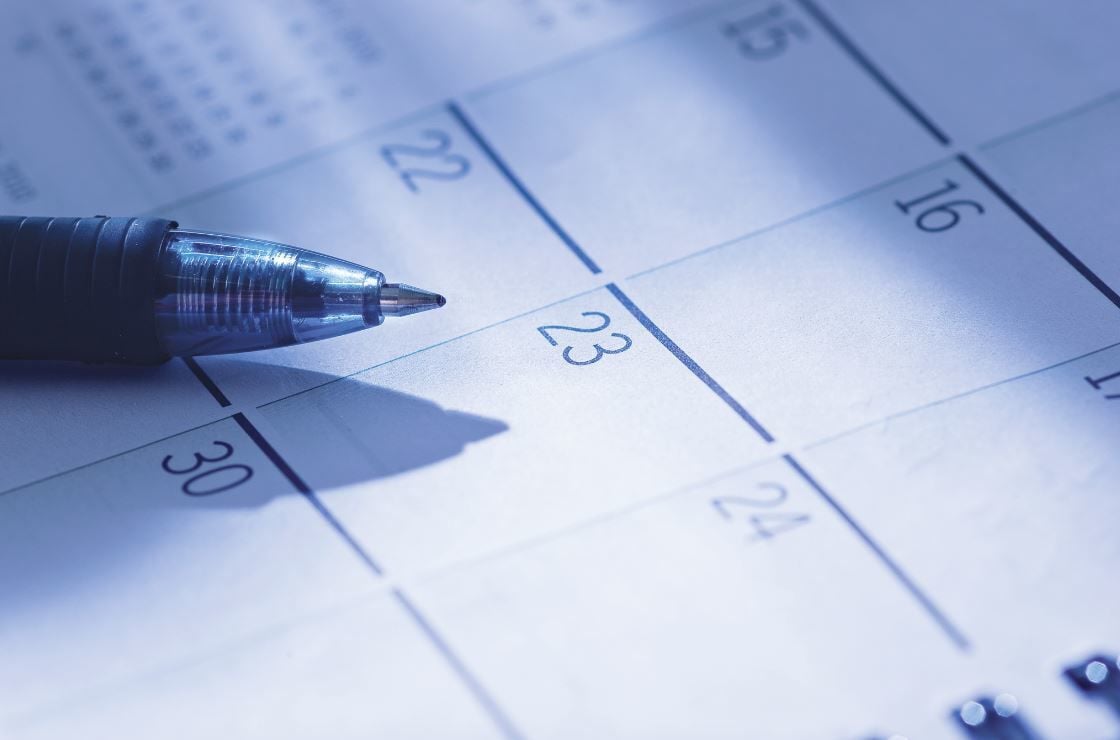 "A … My Name is Alice" will be performed by the Southeast Alabama Community Theatre through April 10 at the Cultural Arts Center, 909 S. St. Andrews St., in Dothan. Performances will be at 7:30 p.m. Tickets are $20. A lively revue created by a wide variety of comedy writers, lyricists and composers offers a kaleidoscope of contemporary women with 20 numbers that portray friends, rivals, sisters and even members of an all-women's basketball team. Directed by Ron Devane. Visit seact.com for more information.
The Ashford Lions Club will be selling barbecued ribs on Saturday, April 10, for $25 per rack. Pick up will be at Fresh Foods Market/Efurd's in Cowarts from 8 a.m. to 1 p.m. on April 10. To order by phone, call Fran McArthur at 334-797-4968 or Guy Bruner at 334-803-9800.
Grimes Gospel Lighthouse, 1512 County Road 25, Grimes, will host Southern Glory of Panama City, Florida, April 10; The Burning Bush Family of Red Level, April 17; Billy Gene Dickerson of Ashford, April 24. Music starts at 7 p.m. A love offering will be taken. Call 334-983-4654 or 334-714-4658 for more information.
The House of Ruth's Sixth Annual Walk a Mile in Her Shoes event will be held April 10 at Dothan's Kiwanis Park, 900 Deerpath Road off Whatley Drive near the Westgate Tennis Center. Registration and check-in begins at 8:30 a.m. and the walk/5K run begins at 10 a.m. The international men's march was created to raise awareness about women impacted by violence. Participants can wear a pair of women's high heels or their most comfy shoes. Special shoes designed specifically for men's sizes will be provided at the event. To register, visit https://form.jotform.com/210200429675146.
The Dothan Chapter of the National Active and Retired Federal Employees (NARFE) will meet at 11:30 a.m. on April 13 at the Old Mill Restaurant located on Murphy Mill Road near the intersection at Montgomery Highway in Dothan. David Duke, director of Wiregrass 2-1-1, will be the guest speaker and provide a briefing on how the call center streamlines access to resources for local residents through referral services and in times of crisis or disaster. Call 334-803-0405 for more information.
The Dothan/Houston County Education Retirees will meet on Thursday, April 15, at the Wiregrass Rehab Center. Meeting will begin at 11 a.m. with a buffet lunch which will cost $14 and may be paid at the door. Members are asked to wear masks and safe distancing will be practiced. A lunch count will be obtained through emails or phone calls. All members are encouraged to attend and asked to bring a food donation for a local charity.
Wiregrass 2-1-1 is holding its Big Green Egg giveaway fundraiser for the 10th year. The winning ticket will be drawn on April 15 at 6 p.m. at The Thirsty Pig, 257 S. St. Andrews St. in Dothan. Tickets are $10 each or three for $25. For tickets, call 334-836-1963 or visit www.GiveButter.com/GreenEgg. Proceeds go directly to Wiregrass 2-1-1, which connects residents to community resources. For more information about Wiregrass 2-1-1, visit www.Wiregrass211.com, the Wiregrass 2-1-1 Facebook page or call 334-836-1963. The prize grill package includes: the Large Egg Grill, an Egg Nest (stand); a bag of charcoal; and one large ham.
The Enterprise Aglow Community Lighthouse Meeting will be Saturday, April 17, at 10 a.m. at Po Folks Restaurant. Guest speaker will be the Rev. Joshua Fisher from Ozark. For more information, call 334-406-9683.
The 334 Prevention Project will host the Strike Out Drugs charity softball tournament on April 17 to benefit Celebrate Recovery. The tournament starts at 9 a.m. and will be held at Colby Bottoms Field at 797 W. Selma St. in Dothan. There will be six teams of different first responders playing against each other (law enforcement, fire departments, etc.). The entry fee will be whatever participants feel led to give; there will not be a set amount. There will be multiple food trucks on site during the tournament. For more information, contact the 334 Prevention Project at 334-699-2813 or visit 334preventionproject.com.
Wallace Community College's Fine Arts Department presents "Cinderella" with performances on April 22-24 at 7 p.m. and April 25 at 2 p.m. The musical performances will be on the college's Dothan campus at the Bencze Theatre in Cherry Hall. Tickets are available at www.wallace.edu beginning April 5 or at the box office one hour prior to each show. Limited seating available due to public health guidelines. Masks required. Tickets are $8 general admission; $5 students. For ADA accommodations only, call 334-556-2626 at least two weeks prior to the show.
A free food pantry giveaway will be held on April 24 from 9-11 a.m. at R.A. Culpepper Municipal Park, located at 290 Daleville Ave. in Daleville.
The annual Wiregrass Kidney Walk will take place on May 1 from 9:30-11:30 a.m. in front of the Dothan Area Chamber of Commerce at 102 Jamestown Blvd. in Dothan. In order to protect participants and volunteers, many of whom are transplant survivors, this year's event will be drive-thru and socially distanced. Everyone who brings a donation of $50 or more will get a T-shirt (as long as they last) and prizes will be awarded to fundraising teams. For more information, visit www.wiregrasskidneywalk.org or call 334-547-8467.
The Hawk-Houston Youth Enrichment Center summer program enrollment will be held through May 14. Program will be held June 14-July 30, Monday-Friday, 7 a.m. to 5:30 p.m. for ages 6-13 or grades K-8. Limited enrollment. Application available online at www.hawkhoustonyec.org or at 329 Chickasaw St. in Dothan. For more information, call 334-792-4618 or email hawkhoustonyec@gmail.com.
Leadership Dothan Class 39 is hosting a 20-for-20 chance drawing to raise money for Girls Inc. Tickets are $20 each with 20 chances to win; prizes include 17 guns and 3 gift cards. The drawing from the winning tickets will be held via Facebook Live on May 15 beginning at 2 p.m. You do not have to be present to win. All money raised through ticket sales stays local and goes directly to Girl's Inc. Each ticket is $20, and you will be entered into a Golden Ticket drawing for another prize for every $100 worth of tickets purchased. Tickets can be purchased from any Leadership Dothan Class 39 member or by calling Girls Inc. at 334-793-2321. Winners must pass background check and be at least 18 years of age to receive rifle and 21 years of age to receive pistols. Guns awarded will be distributed through a licensed gun dealer and in compliance with federal, state and local laws. Leadership Dothan is a program of the Dothan Area Chamber Foundation.
Dothan Newcomers Club, a social organization, meets the first Thursday of the month in the Cultural Arts Center, 909 S. St. Andrews St., in Dothan. Social time begins at 9:30 a.m., followed by the business meeting at 10 a.m. The group is open to individuals who have moved into Dothan or the Wiregrass within the past five years or who have faced a change in status (retirement, death of a spouse, divorce) within the past five years. For more information, visit www.dothannewcomers.com, or Facebook @DothanNewcomers, or contact Elaine Brackin, president, via email at dncpresident3@gmail.com. Due to Covid-19, masks are required to be worn, and social distancing is observed.
The Gen. William C. Oates Chapter No. 1342 of the United Daughters of the Confederacy meets the second Thursday from September through May. Women ages 18 and older who have ancestors who fought in the Civil War are eligible for membership, and help will be provided to prove your first Confederate ancestor's lineage. For meeting locations and information, call Ceya Minder at 334-794-7480 or email ceya.minder@gmail.com.
A telephone prayer line is hosted Monday-Friday at 12:15 p.m. by Dothan Tabernacle Church of God in Christ in Dothan and Living Waters Church of God in Christ in Hartford. The public is invited to join the prayer line. Call 712-451-0464 and punch in the code 568383#. Participants should mute phones after successfully connecting.