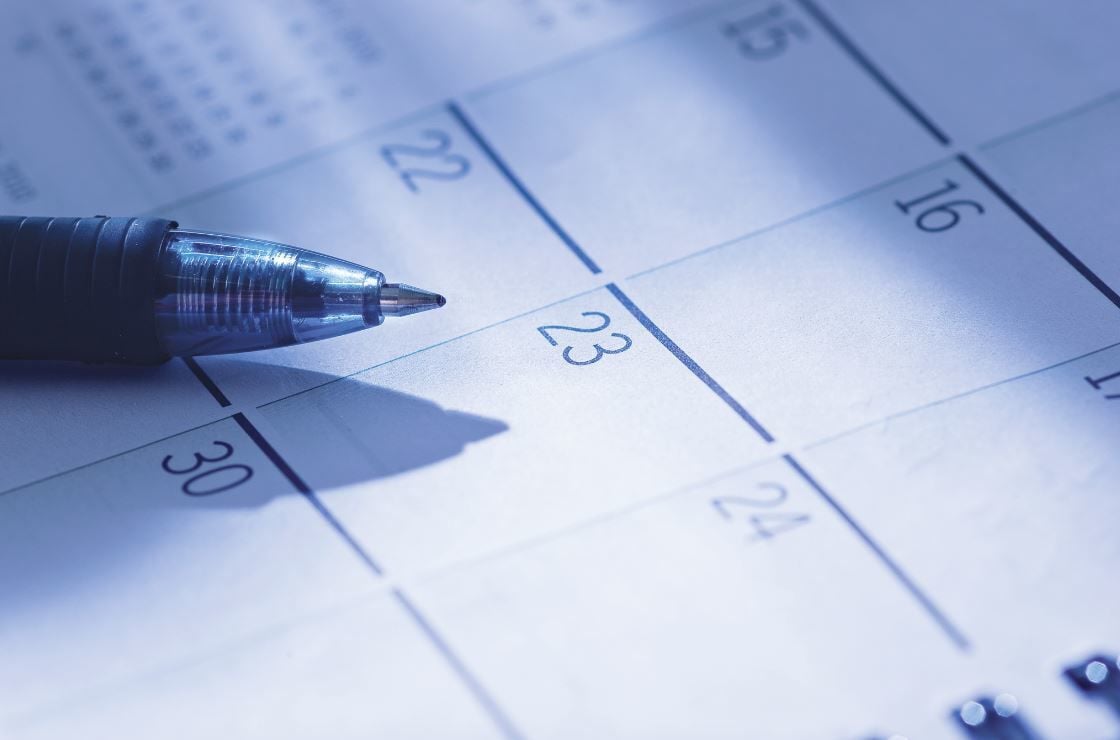 The Dothan Area Botanical Gardens will host its ninth annual Gardens Aglow event each Friday and Saturday evening between Thanksgiving and Christmas Eve, starting Friday, Nov. 26, and ending on Friday, Dec. 24. Cost is $8 per person and free for children ages 8 and under. Admission will be through pre-paid tickets for scheduled admission dates and times. Tickets can be purchased online at www.dabg.com or in person at the gardens office beginning Nov. 15. Wheelchairs, strollers, pulled wagons and leashed dogs are welcome each night. Bicycles, skateboards and roller skates are not permitted. The Dothan Area Botanical Gardens is located at 5130 Headland Ave. in Dothan. For more information, call 334-793-3224.
Grimes Gospel Lighthouse, 1512 County Road 25, Grimes, will host a Thanksgiving and Christmas dinner with a local sing on Nov. 27. Music starts at 7 p.m. A love offering will be taken. There will be no December performances. Call 334-983-4654 or 334-714-4658 for more information.
The "Pilgrim Chase" 5K Trail Run, conducted by the Dothan Runners Club, starts on the trail at Westgate Park at 9 a.m. on Nov. 27 with race day registration beginning at 8 a.m. at the Tennis Center. The entry fee is $15, which includes awards in 5-year age groups and refreshments for all entrants. This event is open to all runners, joggers and walkers. Entry forms can be found at www.dothanrunners.com. For more information, call 334-792-6021.
Troy University's College of Communication and Fine Arts presents its annual Sounds of the Season holiday celebration on Tuesday, Nov. 30, at 7 p.m. in Claudia Crosby Theater on the Troy campus. The annual lighting of the Christmas tree and a welcome reception with hot chocolate and cookies will kick off the evening at 6 p.m. in front of Smith Hall. Audiences will enjoy performances from the John M. Long School of Music and Department of Theatre and Dance and contributions from the Department of Art and Design and Creative Writing in the Department of English, plus a few surprises from friends near and far. The celebration is offered as a gift to the Troy community and is free and open to the public. No tickets required. For more information, contact the College of Communication and Fine Arts at 334-670-3869.
The German Coffee Club will meet for a Christmas luncheon Dec. 2 at The Landing on Fort Rucker at 9:30 a.m. COVD-19 precautions and social distancing will be taken and a mask is required. Attendees are allowed to bring a cake or cookies as usual. Reservations are need by Thursday, Nov. 25. Hostesses include Annette Gillhouse, Tilly Wouluka, Elizabeth Fischer, Brigitte Elmore, Irene Tucker, and Christine Kraemer. For more information, call 334-389-1607.
A Chili Country Christmas featuring Josh Goforth will be held by the Brundidge Historical Society on Dec. 3 and Dec. 4 at 6:30 p.m. at the We Piddle Around Theater on North Main Street in Brundidge. Goforth is a musician and storyteller who has performed at the Grand Ole Opry, Carnegie Hall and at the Pike Piddlers Storytelling Festival in Troy. Chili Country Christmas tickets are $22 will include preshow chili and the concert. Call 334-685-5524 to purchase tickets or visit the Troy Messenger at 918 S. Brundidge St. in Troy.
Church on Boll Weevil Circle will hold a building dedication on Sunday, Dec. 5, at 9:30 a.m. The church is at 2017 Boll Weevil Circle in Enterprise. To RSVP, call 334-894-6411 or text 334-406-7982.
The Junior League of the Wiregrass (formerly Dothan Service League) will host the Christmas Tour of Homes on Sunday, Dec. 5, to raise proceeds and awareness for the Wiregrass Hope Group, a local organization that provides pregnancy and parenting resources to families in the Wiregrass. Visit festive and beautifully-decorated local homes and gardens and share in the Christmas spirit. For more information or to purchase tickets, go to thewiregrass.jl.org or find your local Junior League of the Wiregrass member. Tickets are $20 per person.
Girls Inc. presents the 10th Annual Mother Daughter Tea on Sunday, Dec. 5, at Windmill Station on Headland Avenue in Dothan. Guests enjoy tea style lunch provided by Pans & Petals, as well as two Christmas crafts to take home and enjoy, visiting Mrs. Claus and Santa, edible Christmas tree decorating with elves, candy kebob activity and a photo booth to capture these sweet memories. Tickets are $60 for a couple, $35 each additional adult and $25 each additional daughter. To purchase tickets, call Girls Inc. at 334-793-2321 or buy online at https://girlsincdothan.org/tickets/. Ticket prices increase $15 per couple after Dec. 1. There will be two separate events on Dec. 5. The first will be held from 1-2:30 p.m. and the second will be from 3:30-5 p.m. Proceeds from the event benefit Girls Inc., specifically the outreach and center-based programs that serve over 200 girls in K-8th grades. For more information, call 334-793-2321.
The Southeast Alabama Camellia Society will meet Tuesday, Dec. 7, at 3 p.m. in Ricketts Hall inside the botanical center at the Dothan Area Botanical Gardens, located on Headland Avenue in Dothan. The public is invited. Admission is free, but visitors are asked to pre-register by calling the garden office at 334-793-3224 or by registering online at www.dabg.com. Face masks are required inside Ricketts Hall. Guest speaker will Mark Crawford, a camellia specialist who owns and operates Loch Laurel Nursery in Valdosta, Georgia. The nursery specializes in newer camellias and early blooming japonicas that start the season in October.
The Wiregrass-Enterprise Chapter of the National Active and Retired Federal Employees (NARFE) will hold its first Holiday Luncheon Social at noon Wednesday, Dec. 8, at the Enterprise Country Club. All active and retired federal government employees and guests are invited to attend. Cost is $18 per person payable at the door by cash or personal check. Proper dress is casual holiday attire. Reservations are strongly recommended and can be made by emailing zerbinos47@hotmail.com or texting 334-447-8092. RSVP deadline is Dec. 1.
The Above the Best Silver Chapter of the U.S. Army Warrant Officers Association will hold their in-person, monthly meeting on Thursday, Dec. 9, at 11:45 a.m. at Swartworth Hall, 5302 Outlaw St., Fort Rucker. A meal will be served. Please observe Fort Rucker COVID protocols. This meeting is open to all warrant officers or those interested in warrant officer issues.
Productions of "Elf Jr." will be presented at The Flowers Center on Dec. 10-11 with each show beginning at 6:30 p.m. For information on buying tickets email Margie Benson at margiebenson1@gmail.com. The Christmas Cafe will be open 30 minutes before the show at 6 p.m. and will be open after for theater attendees to enjoy food and drink. Based on the 2003 movie starring Will Farrell and Ed Asner, "Elf Jr." is a family-friendly musical with a cast composed of local children and adults. The production is directed by Margie Benson with Michelle Shirley as director of music.
Christmas on the Chattahoochee will be held Dec. 11 on South Main Street in Columbia starting at 9 a.m. There will be a Holiday Market with more than 50 vendors and live music. There will be a parade at 2 p.m., and Santa and the Grinch will be on site from 4-5:30 p.m. There will be a classic car show and organizers will be collecting cat and dog food for the Wiregrass Humane Society. A fireworks display will begin at 6 p.m. For more information, call Christopher Williams at 334-546-7862.
The Dothan Area Botanical Gardens will host "Yoga In The Gardens" on Saturday, Dec. 11, at 10 a.m. The one-hour class will be held in the Wedding Garden. All skill levels are welcome. Classes will be led by instructor Mia Bolden, who has been practicing yoga for the past seven years and has been certified and teaching for five years. Spaces for these unique yoga classes are limited. Cost is $15 per person for the general public and $10 per person for garden members. Advance registration is required and can be done at www.dabg.com or by calling 334-793-3224.
The Wiregrass Steel Wheels Annual Model Railroad Show has been rescheduled for Dec. 11-12. The event, originally set for Sept. 18-19, will be held at the National Peanut Festival Fairgrounds on U.S. 231 South in Dothan.
The Fort Rucker Military Officers Association of America dinner will be held on Dec. 18 at 6 p.m. in The Landing on Fort Rucker. Those wishing to attend should contact Mary Rutkowski at 334-347-4966 prior to Dec. 16 to reserve your seat and dinner. Dress is semi-formal, informal civilian or business casual; however, ugly Christmas sweaters will be allowed. There will be a social hour and a guest speaker with relevant information for the military and retiree audience. A small silent auction will also be held to support the association's causes.
Land of Cotton Smocking Guild meets the second Thursday of each month at 10 a.m. at Piney Grove Assembly of God Church, 206 County Road 9 in Newton. The guild, created at the first of year, has begun a Wee Care Project, creating preemie gowns, garments for infants in NICU, and bereavement pouches. For more information, contact Carol Ann Pileggi at 850-516-9960 or Joann Carpenter at 334-790-8328.
The DAV van service for local veterans will make runs to Montgomery and Tuskegee on Mondays and Fridays. The van will leave from the Hardee's restaurant on Rucker Boulevard in Enterprise at 5 a.m. and from the Dothan Civic Center at 5:30 a.m. Due to COVID restrictions, there is only space for four riders each trip. Veterans who need rides to VA hospitals in Montgomery or Tuskegee can call 334-308-2480 to reserve a seat on the Enterprise van or 334-446-0866 for the Dothan van.
Square Dancing will be held every Monday from 6 to 8 p.m. at the Enterprise YMCA, located on Highway 27 across from Hobby Lobby in Enterprise. Singles and couples welcomed. Never danced? They'll teach you. For more information, call 334-237-0466 or 334-347-4513.
Dothan Newcomers Club, a social organization, meets the first Thursday of the month in the Cultural Arts Center, 909 S. St. Andrews St., in Dothan. Social time begins at 9:30 a.m., followed by the business meeting at 10 a.m. The group is open to individuals who have moved into Dothan or the Wiregrass within the past five years or who have faced a change in status (retirement, death of a spouse, divorce) within the past five years. For more information, visit www.dothannewcomers.com, or Facebook @DothanNewcomers, or contact Elaine Brackin, president, via email at dncpresident3@gmail.com. Due to COVID-19, masks are required to be worn, and social distancing is observed.
The Gen. William C. Oates Chapter No. 1342 of the United Daughters of the Confederacy meets the second Thursday from September through May. Women ages 18 and older who have ancestors who fought in the Civil War are eligible for membership, and help will be provided to prove your first Confederate ancestor's lineage. For meeting locations and information, call Ceya Minder at 334-794-7480 or email ceya.minder@gmail.com.
The Disabled American Veterans Auxiliary Dothan Unit #87 will meet every third Thursday of the month at 6 p.m. at Harvest Church, located at 2727 Fortner St. in Dothan. The group will meet in the Main Café located in the church's Building A. Call 334-596-9610 for more information.