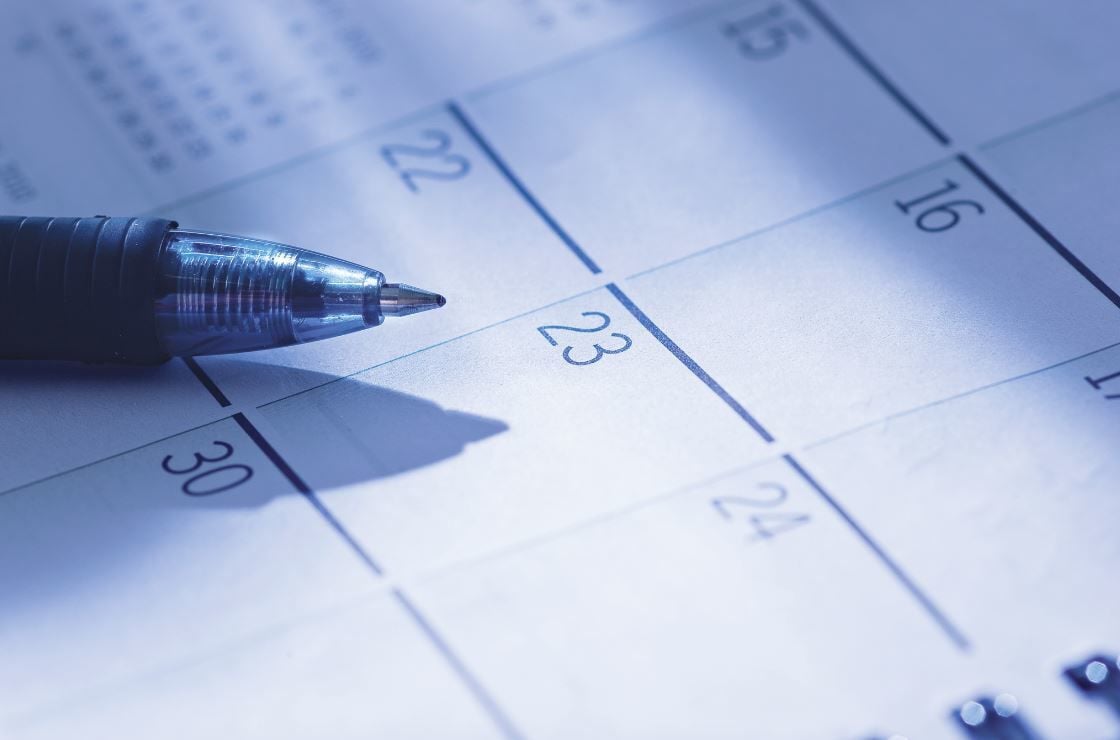 Landmark Park's Animal Adventures will feature Great Gators on Thursday, July 15, at 10 a.m. No registration needed; first come, first served. Program is free with paid gate admission and will be held in the Stokes Activity Barn. For more information, visit www.landmarkparkdothan.com or call 334-794-3452.
A Service Academy Night will be hosted by the Office of Congressman Barry Moore of Alabama's 2nd Congressional District at Troy University in Troy on July 15, 6-8 p.m., at the Hall of Honor next to the university's administration building. The event is for students interested in applying for a congressional nomination to one of the five U.S. military academies: United States Military Academy in West Point, New York; United States Air Force Academy in Colorado Springs, Colorado; United States Naval Academy in Annapolis, Maryland; and the United States Merchant Marine Academy in Kings Point, New York. For more information, call 334-547-6630.
The Enterprise Aglow Community Lighthouse meeting will be held Saturday, July 17 at 10 a.m. at Po Folks Restaurant. Guest speaker will be Margaret Gibbs from Wicksburg. For more information, call 334-406-9683.
Vietnam Veterans of America (VVA) Chapter 373 (Fort Rucker) will meet on July 17 at 9:30 a.m. at the Ozark Veterans Lodge 411 on Williams Drive in Ozark, Home of the Disabled American Veterans Chapter 94. DAV Chapter 94 will have its monthly meeting and breakfast at 8:30 a.m. and has invited VVA chapter members to attend the breakfast. If you desire to eat breakfast, please rsvp to email at bob.bcooper@gmail.com no later than July 8.
Grimes Gospel Lighthouse, 1512 County Road 25, Grimes, will host a local sing on July 17; The Joy Tones of Semmes, July 24; Michael McGowan of Dothan, July 31; Walter Wilson of Dothan, Aug. 7; a local sing, Aug. 14; The Conrads of Dothan, Aug. 21; and The Smith Family of Pensacola, Florida, Aug. 28. Music starts at 7 p.m. A love offering will be taken. Call 334-983-4654 or 334-714-4658 for more information.
The Dale County Republican Party will meet Monday, July 19, at 6 p.m. at Hoppergrass Restaurant in Ozark. The speakers for this month are John Wahl and Stan Cook. Wahl is Chairman of the Alabama GOP and will give an update on state and national affairs. Cook is an announced candidate for state auditor. The public is invited to attend.
The Coffee County Farmers Federation will hold its annual meeting on Monday, July 19, at 6:30 p.m. in the community room at the Extension office complex in New Brockton. There will only be one registration per membership for door prizes. All members are encouraged to attend.
The Music by Moonlight series at Landmark Park will wrap up with a performance by Mama Try'd on July 22 at 7:30 p.m. Bring your lawn chairs and picnic baskets. No pets or alcohol. Drugstore and Country Store will be open selling ice cream and drinks.
The Disabled American Veterans Wiregrass Chapter 99, located in New Brockton, will meet on Thursday July 22, at 6 p.m. in the New Brockton Senior Center. Everyone is asked to bring a covered dish. All members who can attend are asked to so as there will be election of chapter officers for the year 2021-2022. For more information, contact Charles Lobdell at 334-718-5707 or Mike Doran at 334-406-6700.
Anderson Baptist Church near Blue Springs is having their 100th anniversary celebration on July 25 at 10 a.m. at 74 Anderson Church Road. Pastor Jeffery Parmer will be the speaker and Joyce Batton will provide the music. A covered dish lunch will be served.
The Ridgecrest Baptist Church Fitness Center will host the Payne Stewart Golf Camp Aug. 2-6 from 9:30 a.m. until 12:30 p.m. for boys and girls ages 4-9. Cost of the camp is $100 per participant. The camp is faith-based and focuses on an introduction to golf skills wrapped around Biblically-centered life lessons. All registration is online so please email Recreation Minister Lance Griffin at lgriffin@rbcdothan.org for more details. Contact Lance if interested in volunteering. No prior golf experience is required.
Union Freewill Baptist Church, located at 4635 County Road 57 S., Abbeville, will celebrate Homecoming on Sunday, July 25. The Rev. Kevin Kelly, chaplain with Kindred Hospice in Dothan, will deliver the message at 11 a.m. Attendees are invited to bring a covered dish and have lunch after the service. Union Freewill Baptist will also host revival services July 26-29 at 7 p.m. Everyone is invited to attend revival services, and there will be special music each night. Speakers will include the Rev. Judd Waldrop, pastor of Calvary Baptist Church in Abbeville, on Monday; the Rev. Keith Frith, executive pastor at Harvest Church in Dothan, on Tuesday; the Rev. Joey Hudspeth, pastor of Union Freewill Baptist, on Wednesday; and Dr. Alex Howell, pastor of Zion Freewill Baptist Church in Blakely, Georgia, on Thursday.
The German Coffee Club will meet on Thursday, July 29, at The Landing in Fort Rucker at 9:30 a.m. for a kaffeeklatsch, or a social gathering with coffee served. For more information, call Marianne Owens at 334-389-1607 or Chris Williams at 334-475-6388.
St. Paul A.M.E Church Lay Organization in Ozark will host a 2021 Men and Women Conference on Saturday, Aug. 7, from 9:30 a.m.-12:30 p.m. at the Perry Recreation Center, 223 Community Drive, Ozark. The theme is "Breaking Down Barriers." Guest speakers will be: Sister Pertrenna Jackson of Liberty Christian Church, Dothan; Pastor Sam Jackson III of Liberty Christian Church; and Pastor Grandville Anderson of Pleasant Hill AME Church in Salem. Pre-registration fee is $20 and is due by: Saturday, July 31; on-site registration fee will be $25. To register or get more information, contact Sandra Edwards, president of the St. Paul AME Church Lay Organization at 334-828-3149, or Tonita Williams at 813-966-9232.
ONGOING The Dothan Ballroom Dance Club will be holding beginner Waltz lessons each Tuesday in July from 6:30-7:30 p.m. at the Dothan Cultural Arts Center. Lessons are $2 per person. Wear shoes that will slide.
The DAV van service for local veterans will make runs to Montgomery and Tuskegee on Mondays and Fridays. The van will leave from the Hardee's restaurant on Rucker Boulevard in Enterprise at 5 a.m. and from the Dothan Civic Center at 5:30 a.m. Due to COVID restrictions, there is only space for four riders each trip. Veterans who need rides to VA hospitals in Montgomery or Tuskegee can call 334-308-2480 to reserve a seat on the Enterprise van or 334-446-0866 for the Dothan van.
The Ma-Chis Lower Creek Indian Tribe of Alabama will be accepting Low Income Home Energy Assistance applications for crisis and cooling for citizens of the Ma-Chis Lower Creek Indian Tribe of Alabama every Monday in July from 9 a.m. to 3 p.m. Call 334-897-3207 or email machis@centurytel.net for an appointment. Applicants will need tribal ID card, Social Security cards for all household members, Alabama State ID for all household members over 18, and an original bill. If the family receives assistance from TANF or SNAP, they must bring a copy of the letter and proof of income for all household members over the age of 18. Anyone who wants to review plans for the Low Income Home Energy Assistance Program, the Low Income Water Assistance Program and Community Service Block Grants may dos so by appointment only.
Free scarecrow-building workshops for beginners will be held Mondays and Wednesdays in July at the Dothan Area Botanical Gardens in preparation for the 17th annual "Scarecrows in the Gardens" event in October. These workshops are offered to provide first-timers valuable tips for building a successful scarecrow that will withstand the elements for the month-long display. The hour-long workshops begin at 9 a.m. under the picnic pavilion and will be conducted by board member Larry Dykes. Although the workshops are free, participants are asked to call the Garden office to reserve a space. There is a $20 entry fee to enter a scarecrow in the annual contest. The entry fee is waived for schools. Cash prizes will be awarded in several categories. For more information about "Scarecrows in the Gardens" or attending a scarecrow-building workshop, contact the Gardens office at 334-793-3224 or visit www.dabg.com.
The Troy University Dothan Community Band has resumed weekly practice on Tuesdays from 6-8 p.m. at the building located behind the Cultural Arts Center on South St. Andrews Street in Dothan. All former members and new members are welcome.
Headland Farmers Market will be held on the square in downtown Headland every Friday through July 30 from 3-7 p.m.
Square Dancing will be held every Monday from 6-8 p.m. at the Enterprise YMCA, located on Highway 27 across from Hobby Lobby in Enterprise. Singles and couples welcomed. Never danced? They'll teach you. For more information, call 334-237-0466 or 334-347-4513.
The Friends of the Library are hosting ongoing mini book sales Monday-Friday, 10 a.m. to 6 p.m., and Saturday, 10 a.m. to 2 p.m. at the Dothan Houston County Library System's three locations: Main Library at 445 N. Oates St. in Dothan; the Westgate Library at 535 Recreation Rd. in Dothan; and the Ashford Library at 305 Sixth Ave. The sales are open to the public and include new and gently used fiction and nonfiction books on a variety of subjects. Hardback books are $2 each and paperback books are $1 each. All children's books are 50 cents each. Vintage books and vinyl records are individually priced. DVDs, CDs, audiobooks, book sets and surprise bags are also available. New titles are added several times a week. All proceeds support the Friends and the Dothan Houston County Library System. For more information, contact friends@dhcls.org or 334-796-1594.
Dothan Newcomers Club, a social organization, meets the first Thursday of the month in the Cultural Arts Center, 909 S. St. Andrews St., in Dothan. Social time begins at 9:30 a.m., followed by the business meeting at 10 a.m. The group is open to individuals who have moved into Dothan or the Wiregrass within the past five years or who have faced a change in status (retirement, death of a spouse, divorce) within the past five years. For more information, visit www.dothannewcomers.com, or Facebook @DothanNewcomers, or contact Elaine Brackin, president, via email at dncpresident3@gmail.com. Due to COVID-19, masks are required to be worn, and social distancing is observed.
The Gen. William C. Oates Chapter No. 1342 of the United Daughters of the Confederacy meets the second Thursday from September through May. Women ages 18 and older who have ancestors who fought in the Civil War are eligible for membership, and help will be provided to prove your first Confederate ancestor's lineage. For meeting locations and information, call Ceya Minder at 334-794-7480 or email ceya.minder@gmail.com.
A telephone prayer line is hosted Monday-Friday at 12:15 p.m. by Dothan Tabernacle Church of God in Christ in Dothan and Living Waters Church of God in Christ in Hartford. The public is invited to join the prayer line. Call 712-451-0464 and punch in the code 568383#. Participants should mute phones after successfully connecting.