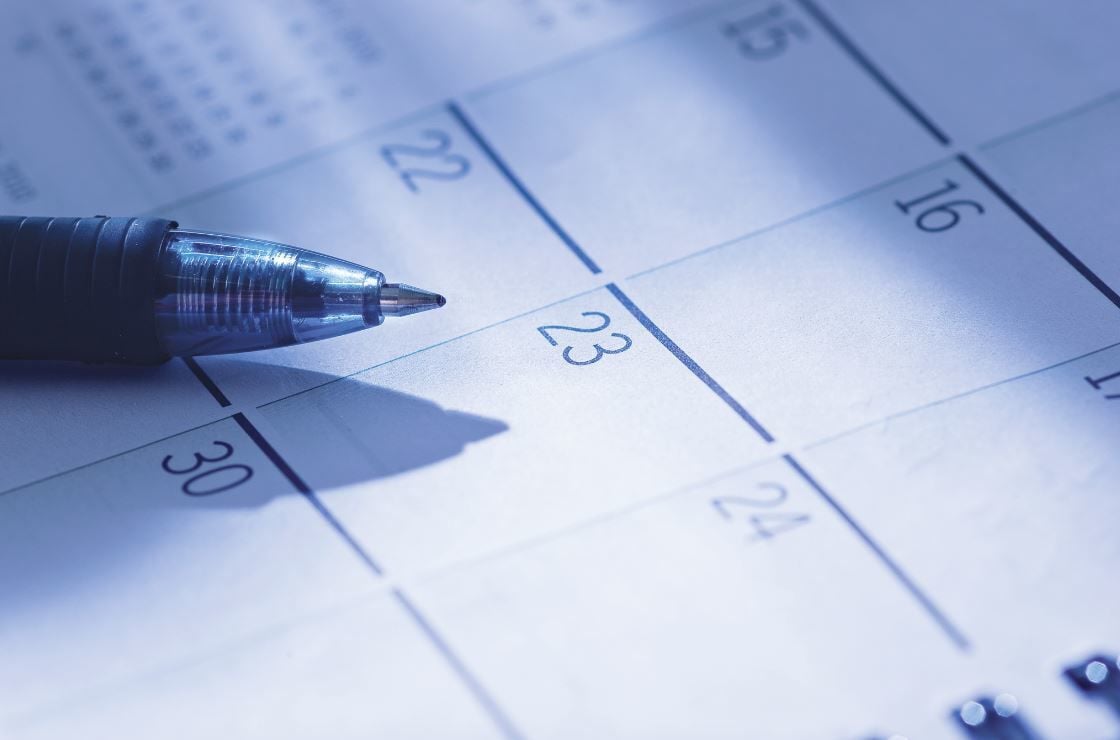 Grimes Gospel Lighthouse, 1512 County Road 25, Grimes, will host Billy Gene Dickerson of Ashford, April 24. Music starts at 7 p.m. A love offering will be taken. Call 334-983-4654 or 334-714-4658 for more information.
A free food pantry giveaway will be held on April 24 from 9-11 a.m. at R.A. Culpepper Municipal Park, located at 290 Daleville Ave. in Daleville.
Johns Chapel AME Church in Enterprise will hold its annual Missionary Day Service on Sunday, April 25, at 3 p.m. Guest speaker will be Lady Melanie Shafah of Greater St. Paul AME Church in Troy, where her husband, the Rev. Elijah Shafah, serves as pastor. Everyone is invited to join the praise and worship service in the church's sanctuary at 605 Geneva Highway, Enterprise (with all Ninth District AME Church and public health COVID-19 directives in place). You may also join the service on Facebook Live via the church's website johnschapelamec.org; Zoom, and live on the church's YouTube channel (Johns Chapel AME Church); as well as via 87.9 FM radio accessible in the church parking lot and in the local vicinity of the church. For more information, contact Marge Simmons at 334-477-1962; Ruthie Warren at 334-347-1361; or Pastor Willie White Jr. at 334-701-5853.
The German Coffee Club will meet on April 29 at The Landing on Fort Rucker at 9:30 a.m. There will be schnitzel french fries and salad for lunch. Please make reservations by Monday, April 26. For more information, call Marianne at 334-389-1607 or Chris at 334-475-6388.
The Wallace Pops Concert will be held Friday, April 30, at 7 p.m. in the Heersink Building courtyard on the campus of Wallace Community College in Dothan. Presented by the WCC Music Department, the free show features the Wallace Sound, Vocal Ensemble and Instrumental Ensemble. Bring a fold-up chair. Social distancing required.
The Friends of the Enterprise Public Library will hold a Spring Booklover's Sale on Friday, April 30, from 9 a.m. to 5 p.m. and Saturday, May 1, from 9 a.m. to 2 p.m. Members of the Friends of the Enterprise Library organization are eligible to attend the Friends Only Pre-Sale Event on Thursday, April 29, from 1-6 p.m. New memberships will be accepted prior to the sale and at the door. The sale will take place on the second floor of the library at 101 E. Grubbs St., Enterprise. The Friends now accept credit cards with a $1 fee to help defray the cost. The Friends group is in need of DVDs, CDs, children's books, western novels and comic books. Tax receipts available upon request. Call the library at 334-347-2636 for an appointment to drop off donations.
Wiregrass Children's Home Color Fun Run 5K will be held May 1 starting at 9 a.m. at Kiwanis Park in Dothan. Registration for individual runners is $25 and includes a T-shirt and medal. Sponsorships of $500 will receive a logo on the T-shirt and signage at the event. Sign up at facebook.com/wiregrasschildrenshome.
The annual Wiregrass Kidney Walk will take place on May 1 from 9:30-11:30 a.m. in front of the Dothan Area Chamber of Commerce at 102 Jamestown Blvd. in Dothan. In order to protect participants and volunteers, many of whom are transplant survivors, this year's event will be drive-thru and socially distanced. Everyone who brings a donation of $50 or more will get a T-shirt (as long as they last) and prizes will be awarded to fundraising teams. For more information, visit www.wiregrasskidneywalk.org or call 334-547-8467.
A summer session of GriefShare will be held May 5 to Aug 4 at Bethel Baptist Church. GriefShare is a weekly support group and seminar for those who have lost a loved one. The group meets Wednesdays, 6- 7:30 p.m. in the fellowship hall. The May 5 meeting will be on "Loss of a Spouse." The workbook is $5. May 12-Aug. 4 is a 13-week course with a workbook for $15. Participants can begin at any point in the session. Course is offered three times per year. Contact Kathy Stumbaugh, facilitator, for more information at 334-792-5908 or visit www.griefshare.org.
The Music and Worship Division of The Baptist College of Florida will present its annual Spring Concert on May 6 at 7 p.m. in the BCF Wellness Center located in the heart of the Graceville campus. There will be a special recognition of retired music professor Buford Cox and wife, Judy. The annual Spring Concert is free to the public. Music alumni are invited to attend a reception in Dr. Cox's honor prior to the concert. For more information, call 800-328-2660 or visit the website at www.baptistcollege.edu.
The Dale County Performing Arts Council will present "Steel Magnolias" at 7 p.m. on May 7-8 at the Flowers Center for the Performing Arts, located in Ozark next to the Civic Center. Tickets for this event can be purchased in-person with cash or check at the Flowers Center every Tuesday and Thursday from 4:30-6:30 p.m. or online by emailing Margie Benson at margiebenson1@gmail.com to receive an invoice to purchase your tickets through PayPal. There will be a refreshment bar open 45 minutes prior to the show and during the 25-minute intermission serving wine, beer, soft drinks, and snacks. Dress is casual for this event. All proceeds will directly benefit The Flowers Center.
Inspirational gospel family The Hoppers will be in concert at the Baptist College of Florida in Graceville on Saturday, May 8, at 6 p.m. in the college's Wellness Center. Tickets for the event are $12 per person and can be purchased in advance from the college's Business Office by calling 850-263-3261 ext. 418 or online at www.baptistcollege.edu. Tickets will be available at the door. Doors will open at 5 p.m.
The Hawk-Houston Youth Enrichment Center summer program enrollment will be held through May 14. Program will be held June 14-July 30, Monday-Friday, 7 a.m. to 5:30 p.m. for ages 6-13 or grades K-8. Limited enrollment. Application available online at www.hawkhoustonyec.org or at 329 Chickasaw St. in Dothan. For more information, call 334-792-4618 or email hawkhoustonyec@gmail.com.
Leadership Dothan Class 39 is hosting a 20-for-20 chance drawing to raise money for Girls Inc. Tickets are $20 each with 20 chances to win; prizes include 17 guns and 3 gift cards. The drawing from the winning tickets will be held via Facebook Live on May 15 beginning at 2 p.m. You do not have to be present to win. All money raised through ticket sales stays local and goes directly to Girl's Inc. Each ticket is $20, and you will be entered into a Golden Ticket drawing for another prize for every $100 worth of tickets purchased. Tickets can be purchased from any Leadership Dothan Class 39 member or by calling Girls Inc. at 334-793-2321. Winners must pass background check and be at least 18 years of age to receive rifle and 21 years of age to receive pistols. Guns awarded will be distributed through a licensed gun dealer and in compliance with federal, state and local laws. Leadership Dothan is a program of the Dothan Area Chamber Foundation.
The Friends of the Library are hosting ongoing mini book sales Monday-Friday, 10 a.m. to 6 p.m., and Saturday, 10 a.m. to 2 p.m. at the Dothan Houston County Library System's three locations: Main Library at 445 N. Oates St. in Dothan; the Westgate Library at 535 Recreation Road in Dothan; and the Ashford Library at 305 Sixth Ave. The sales are open to the public and include new and gently-used fiction and nonfiction books on a variety of subjects. Hardback books are $2 each and paperback books are $1 each. All children's books are 50 cents each. Vintage books and vinyl records are individually priced. DVDs, CDs, audiobooks, book sets and surprise bags are also available. New titles are added several times a week. All proceeds support the Friends and the Dothan Houston County Library System. For more information, contact friends@dhcls.org or 334-796-1594.
Dothan Newcomers Club, a social organization, meets the first Thursday of the month in the Cultural Arts Center, 909 S. St. Andrews St., in Dothan. Social time begins at 9:30 a.m., followed by the business meeting at 10 a.m. The group is open to individuals who have moved into Dothan or the Wiregrass within the past five years or who have faced a change in status (retirement, death of a spouse, divorce) within the past five years. For more information, visit www.dothannewcomers.com, or Facebook @DothanNewcomers, or contact Elaine Brackin, president, via email at dncpresident3@gmail.com. Due to Covid-19, masks are required to be worn, and social distancing is observed.
The Gen. William C. Oates Chapter No. 1342 of the United Daughters of the Confederacy meets the second Thursday from September through May. Women ages 18 and older who have ancestors who fought in the Civil War are eligible for membership, and help will be provided to prove your first Confederate ancestor's lineage. For meeting locations and information, call Ceya Minder at 334-794-7480 or email ceya.minder@gmail.com.
A telephone prayer line is hosted Monday-Friday at 12:15 p.m. by Dothan Tabernacle Church of God in Christ in Dothan and Living Waters Church of God in Christ in Hartford. The public is invited to join the prayer line. Call 712-451-0464 and punch in the code 568383#. Participants should mute phones after successfully connecting.
The Disabled American Veterans Auxiliary Dothan Unit #87 will meet every third Thursday of the month at 6 p.m. at Harvest Church, located at 2727 Fortner St. in Dothan. The group will meet in the Main Café located in the church's Building A. Call 334-596-9610 for more information.