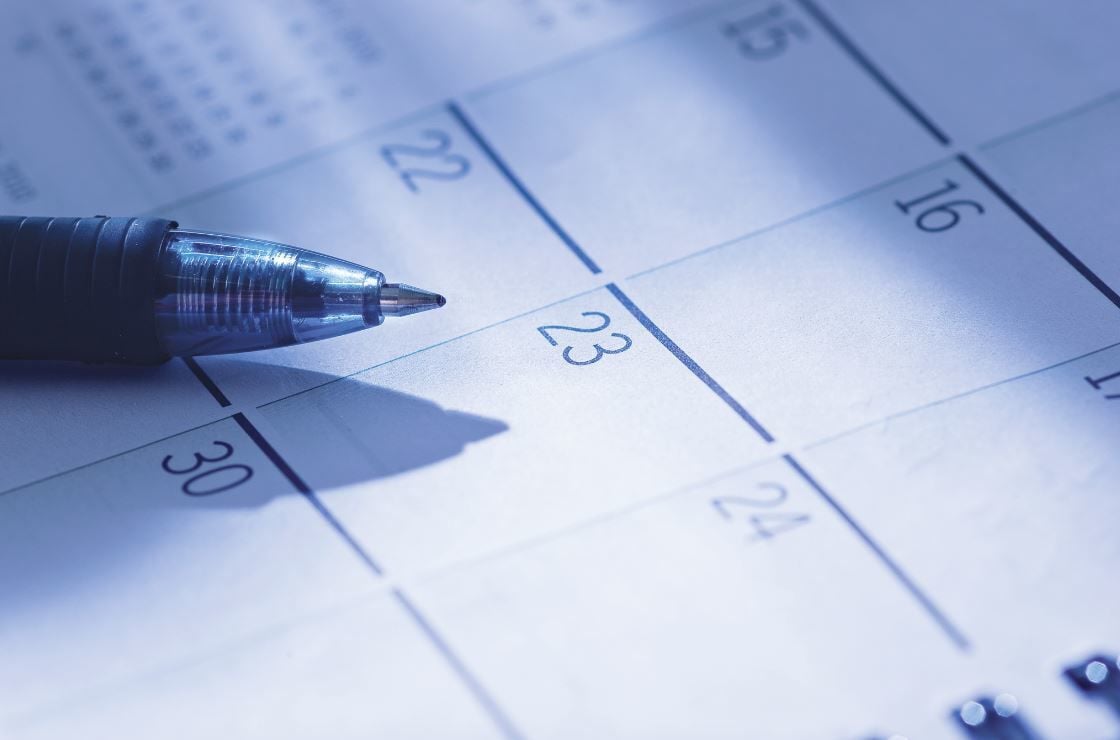 The Music by Moonlight series at Landmark Park will begin June 10. Each free concert under the stars will begin at 7:30 p.m. Bring your lawn chairs and picnic baskets. No pets or alcohol. Drugstore and Country Store will be open selling ice cream and drinks. The schedule of bands includes: Stateline 5, June 10; Brothers Together, June 24; Smoke and Steel, July 8; and Mama Try'd, July 22.
The Wiregrass Drama Club presents "The Marvelous Wonderettes '58" with performances at 7 p.m. on June 10-11 at the Cultural Arts Center in Dothan and June 17-19 at Enterprise State Community College. Tickets are $11 and are not included with the Southeast Alabama Community Theatre's season ticket pass. A one-act version of the off-Broadway hit, the play is set during the 1958 Springfield High School prom where four girls share their hopes and dreams and perform classic 1950s songs, such as "Lollipop," "Dream Lover," "Stupid Cupid," "Lipstick On Your Collar," "Hold Me, Thrill Me, Kiss Me." Visit seact.com to purchase tickets online.
The monthly meeting of Vietnam Veterans Chapter 373 in Clayhatchee, scheduled for June 12, has been canceled. For more information, contact Bob Cooper at bob.bcooper@gmail.com.
The Ozark Dale County Library Friends of the Library will hold a Books & BBQ Sale on Saturday, June 12, from 8 a.m. to 4 p.m. in the Library's West Wing. All books are 50 cents each or you can choose to fill a Walmart bag full of books for $2. Barbecue plates, provided by "Band Daddy" David Speck, will be on sale at 10 a.m. while supplies last for only $5 a plate.
Grimes Gospel Lighthouse, 1512 County Road 25, Grimes, will host The Byrd Family of Newville, June 12; local sing, June 19; Kesha Parish of Bainbridge, Georgia, June 26. Music starts at 7 p.m. A love offering will be taken. Call 334-983-4654 or 334-714-4658 for more information.
The Dothan-Eufaula Area Women's Missionary Society will host a celebration for the annual Missionary Day on Sunday, June 13, at 3 p.m. at Parks Chapel AME Church, 1053 E. Selma St., in Dothan. The guest preacher will be the Rev. Lynntesha Roberts Henley of Parks Chapel AME Church. The church will observe all COVID-19 guidelines. Zoom and conference call information will be provided at a later date. For more information, contact Allie Bell-Reddick at 334-494-0479.
The Butts for Badges fundraiser benefitting Sgt. Conner with the Dothan Police Department, who was injured in the line of duty, will be held June 18-19 beside Harley Davidson on the Ross Clark Circle in Dothan. For more information, call Courtney Vieira at 334-718-1220. Boston butts will be $30 and ribs will be $25.
The Aglow International Community Lighthouse Meeting will be held in Enterprise on Saturday, June 19, at 10 a.m. at Po Folks Restaurant. Guest speakers will be members of the local board team. For more information, call 334-406-9683.
Dothan Leisure Services will host the 24th Annual Youth Fishing Day on Saturday, June 19, at Eastgate Park, located at 2049 Sanitary Dairy Road. The event will be held from 7:30-10 a.m. for children ages 5 to 12. This event is open to children only (adults may provide assistance, if needed). The children will be fishing for catfish during the event. Children who fish should bring their own bait, tackle and stringer. There will be no admission before 7:30 a.m., and fishing spots may not be reserved.
Author Rachel Moore Hawkins will be the guest at an evening of art and storytelling on June 22 at the Wiregrass Museum of Art, 126 Museum Ave., in downtown Dothan. The event is a collaboration between the museum and the Friends of the Dothan Houston County Library System. Hawkins, the author of young adult book series "Hex Hall" and "Rebel Belle," will be discussing her first adult novel, "The Wife Upstairs," as well as her upcoming novels to be released in late 2021 and early 2022. The ticketed event includes a wine and cheese reception at 6 p.m. in the museum's garden with galleries open for ticket-holders. For an additional fee, patrons can attend a meet and greet with a light supper beginning at 5 p.m. in the lower level of the museum gallery. All tickets must be purchased in advance and are available at www.folevents.eventbrite.com (convenience fees apply) or at the library system's Westgate Branch. Tickets are $25 for the wine and cheese reception and book talk or $50 for the light supper, reception and book talk.
Dothan City Schools will host a job fair on June 23 from 11 a.m.-3 p.m. at Dothan High School. An on-site application process and interviews will take place to fill critical roles in the system's child nutrition program, facilities and maintenance, and transportation. Kelly Services will also be on-site to recruit substitute roles for teachers, clerical aides, nurses and more. More information will be available on the Dothan City Schools website at dothan.k12.al.us.
The Wiregrass-Enterprise Chapter of the National Active and Retired Federal Employees (NARFE) will hold its monthly lunch program at 11 a.m. Thursday, June 24, at PoFolks Restaurant in Enterprise. Guest speaker will be Lisa Fenner, facility compliance and privacy officer and marketing director for Medical Center Enterprise. Members will also discuss the most recent federal employee programs and benefits. For more information, attend a NARFE lunch program or contact the chapter's president, Frank Zerbinos, by text or phone at 334-447-8092.
Disabled American Veterans Wiregrass Chapter 99, located in New Brockton, will meet on Thursday, June 24, at 6 p.m. in the New Brockton Senior Center. Attendees are asked to bring a dish. There will be nominations of chapter officers for the 2021-2022 year. For more information, call Charles Lobdell at 334-718-5707 or Mike Doran at 334-406-6700.
The Cultural Arts Center in Dothan will hold registration for its Summer Art Camps until June 25 at noon for July camps. To learn about camps offered and to register online, visit www.theculturalartscenter.org and click on "Classes." Or, pick up a camp brochure and registration form at the arts center, located at 909 S. St. Andrews St. in Dothan. You can also email ann@theculturalartscenter.org to request a brochure and registration form to print out at home. The Cultural Arts Center is open Monday-Friday, 10 a.m. to noon and 2-4 p.m. Payment will be done by credit or debit cards for online registrations, in person at the center or by check with mailed registration forms. Make checks payable to Cultural Arts Center and mail to 909 S. St. Andrews St., Dothan, AL 36301. Refunds will be done for camps that do not make. Camps will be held in the The Messy Space Art Studio located on the arts center's campus.
Wiregrass Farm Safety Day will be held June 26, 9 a.m. to 2 p.m., at the Wiregrass Research Station in Headland. Topics will include equipment extrication, training and first aid demonstrations for farmers and first responders. Lunch provided. Call 334-687-5688 to register.
The Hawk-Houston Youth Enrichment Center Board of Directors will hold its 2021 annual meeting and recognition ceremony banquet on Sunday, July 11, 2-4 p.m. at 329 Chickasaw St. in Dothan. The event will recognize and honor the 2020 donors (monetary and in-kind), volunteers, grantors and partnerships. The event will be live-streamed via facebook@hawk.houston.7. For more information, call 334-792-4618.
The Troy University Dothan Community Band has resumed weekly practice on Tuesdays from 6-8 p.m. at the building located behind the Cultural Arts Center on South St. Andrews Street in Dothan. All former members and new members are welcome.
Headland Farmers Market will be held on the square in downtown Headland every Friday through July 30 from 3-7 p.m.
Square Dancing will be held every Monday from 6-8 p.m. at the Enterprise YMCA, located on Highway 27 across from Hobby Lobby in Enterprise. Singles and couples welcomed. Never danced? They'll teach you. For more information, call 334-237-0466 or 334-347-4513.
The Friends of the Library are hosting ongoing mini book sales Monday-Friday, 10 a.m. to 6 p.m., and Saturday, 10 a.m. to 2 p.m. at the Dothan Houston County Library System's three locations: Main Library at 445 N. Oates St. in Dothan; the Westgate Library at 535 Recreation Road in Dothan; and the Ashford Library at 305 Sixth Ave. The sales are open to the public and include new and gently-used fiction and nonfiction books on a variety of subjects. Hardback books are $2 each and paperback books are $1 each. All children's books are 50 cents each. Vintage books and vinyl records are individually priced. DVDs, CDs, audiobooks, book sets and surprise bags are also available. New titles are added several times a week. All proceeds support the Friends and the Dothan Houston County Library System. For more information, contact friends@dhcls.org or 334-796-1594.
Dothan Newcomers Club, a social organization, meets the first Thursday of the month in the Cultural Arts Center, 909 S. St. Andrews St., in Dothan. Social time begins at 9:30 a.m., followed by the business meeting at 10 a.m. The group is open to individuals who have moved into Dothan or the Wiregrass within the past five years or who have faced a change in status (retirement, death of a spouse, divorce) within the past five years. For more information, visit www.dothannewcomers.com, or Facebook @DothanNewcomers, or contact Elaine Brackin, president, via email at dncpresident3@gmail.com. Due to COVID-19, masks are required to be worn, and social distancing is observed.
The Gen. William C. Oates Chapter No. 1342 of the United Daughters of the Confederacy meets the second Thursday from September through May. Women ages 18 and older who have ancestors who fought in the Civil War are eligible for membership, and help will be provided to prove your first Confederate ancestor's lineage. For meeting locations and information, call Ceya Minder at 334-794-7480 or email ceya.minder@gmail.com.
A telephone prayer line is hosted Monday-Friday at 12:15 p.m. by Dothan Tabernacle Church of God in Christ in Dothan and Living Waters Church of God in Christ in Hartford. The public is invited to join the prayer line. Call 712-451-0464 and punch in the code 568383#. Participants should mute phones after successfully connecting.