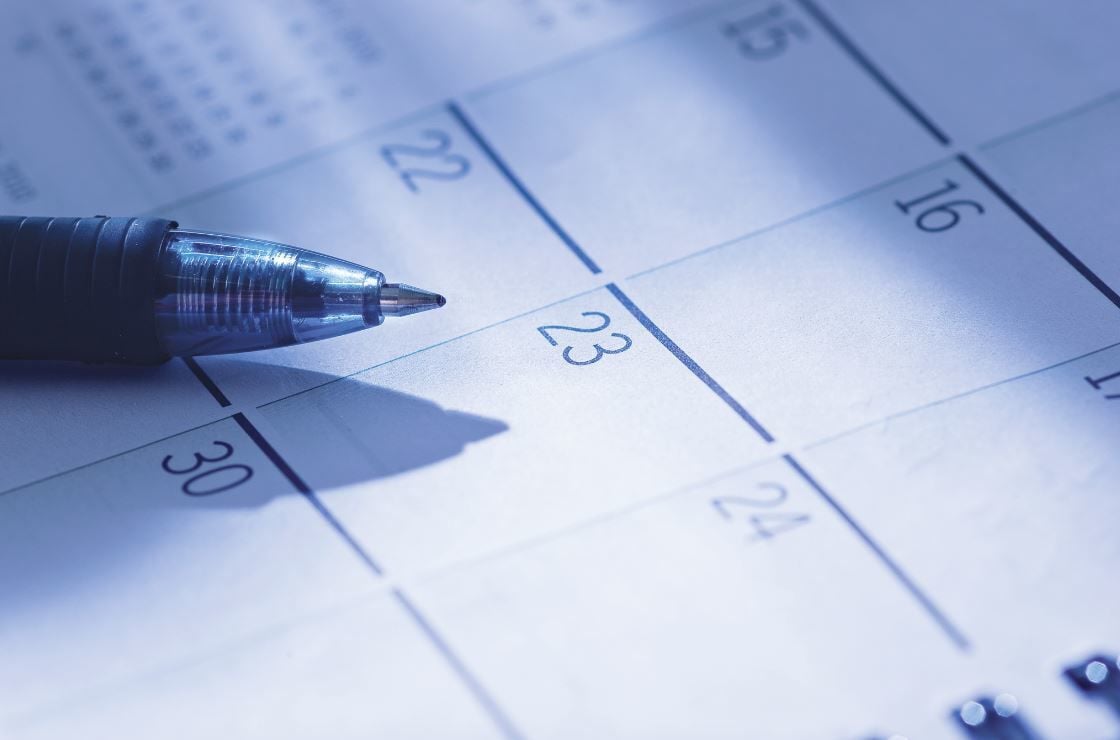 Scarecrows in the Gardens will be open at the Dothan Area Botanical Gardens during October. The display, now in its 17th year, features scarecrows along the asphalt walking trails at the gardens, located off Headland Avenue. The botanical gardens are currently open from 9 a.m. to 6 p.m. Admission is $5 for adults with free admission to garden members and kids age 15 and younger. Annual garden memberships can be purchased in the Botanical Center or online at www.dabg.com. All visitors to the Gardens will enter through the Botanical Center. While masks are not required on the Garden grounds, visitors will need to wear a mask to enter the building. For more information, call 334-793-3224.
H.O.P.E. Ministries will hold a Hurricane Ida Donation Drive on Monday, Oct. 4, 9 a.m. to 4 p.m., at Panache Events, 102 Geneva Highway, in Enterprise. Needed items include: bottled water; new underwear and new socks; baby diapers, wipes and formula; toiletries, soap, razors, toothbrushes, toothpaste and mouthwash; and gas or gift cards. For more information, contact Allie Bell-Reddick at 334-494-0479 or the Rev. David E. Reddick at 334-494-0308.
The Dothan Ballroom Dance Club will be teaching the Country 2-Step starting Tuesday, Oct. 5. Classes will meet each Tuesday for 4 weeks from 6:30-7:30 p.m. at the Cultural Arts Center in Dothan. Cost is $2. Wear shoes that will slide.
The Coffee County Education Retirees Association will meet Oct. 12 at the Coffee County Farm Center in New Brockton. All meetings this year will begin at 10 a.m. with no lunch being offered. There will be snacks for the members. The program will be presented by Cornelius Burrows, who will share his musical talents with the group. Don't forget to bring your pop tops, school supplies, and canned goods. Contact Barbara Cole at 334-389-6335 for further information.
The Above the Best Silver Chapter of the U.S. Army Warrant Officers Association will be holding their in-person, monthly meeting at 11:45 a.m. on Oct. 14 at Swartworth Hall, 5302 Outlaw St., Fort Rucker. A meal will be served. Please observe Fort Rucker COVID protocols. This meeting is open to all warrant officers or those interested in warrant officer issues.
Dothan Leisure Services will host an overnight camping event, S'mores 'N Snores, on Oct. 15-16 at Eastgate Park. Sponsors include Eagle Eye Outfitters, Gander Outdoors and Chick-fil-A East, and the camping event will include a scavenger hunt, games, hiking, a bonfire with s'mores, a cookout, campfire stories, music and an event T-shirt for every camper. Hamburgers, hotdogs, s'mores, snacks, and bottled water will be provided. The cost is $10 per camper and camp sites are limited. For additional information about the event or to register, visit www.dothanleisureservices.org; Like the event on Facebook; or contact Dothan Leisure Services at 334-615-3700.
Landmark Park Quilt Show will be held Oct. 15-17 in conjunction with the park's annual Fall Farm Day. This quilt show features over 100 antique and contemporary quilts displayed inside the Stokes Activity Barn. The juried show includes exhibits, door prizes, speakers and more. Open for viewing on Friday 1 to 4 p.m.; Saturday 10 a.m. to 4 p.m.; and Sunday 1 to 4 p.m. The park's Fall Farm Day will be held Oct. 16, 10 a.m. to 4 p.m., offering attendees the chance to see how peanuts were harvested in the Wiregrass nearly 100 years ago. Along with the quilt show, Fall Farm Day includes music, antique tractors, cane grinding, syrup making, butter churning, soap making and wagon rides. Landmark Park is located at 430 Landmark Drive three miles north of Dothan's Ross Clark Circle. For more information, call 334-794-3452 or visit www.landmarkparkdothan.com. Regular daily admission is $4 for adults, $3 for kids and free for park members and children 2 and under.
The Enterprise Aglow Community Lighthouse will meet on Oct. 16 at 10 a.m. at The Gathering, 217 S. Main St., in Enterprise. Guest speaker will be Tanya McClemore of Montgomery. For more information, call 334-406-9683.
The Houston County Health Department will hold its annual flu clinic on Oct. 19, 8 a.m. to 3 p.m., at the health department location at 1781 E. Cottonwood Road in Dothan.
The Dothan/Houston County Education Retirees Association will meet Thursday, Oct. 21, at the Wiregrass Rehab Center at 11 a.m., starting with a buffet lunch at a cost of $14 payable at the door. Free flu shots will be available with insurance card. Susan Rigsby from the Dothan Area Botanical Gardens will present a program on bees and the health benefits of honey. Contact Karol Tyler at 334-794-6205 or ronltyler@aol.com by Sunday, Oct. 17, to attend. Members are asked to bring a food donation for a local charity.
"Peppa Pig Live! Peppa Pig's Adventure" will bring the loveable, cheeky little piggy to live audiences at the Dothan Civic Center on Oct. 23 for a 60-minute live musical experience. For tickets and more information, including VIP Meet & Greet packages, visit DothanCivicCenter.org.
Low Country Boil at Landmark Park will be Oct. 28 at 6 p.m. Shrimp, sausage, corn, potatoes and a blend of spices will simmer in a 60-gallon kettle for a mouthwatering dish. Advance tickets are required. The event also features music, a silent auction and hot dogs for the kids. For more info or to purchase tickets, call 334-794-3452. Tickets are $50 per person; $500 for a reserved table of 8; $5 for kids. Landmark Park is located at 430 Landmark Drive three miles north of Dothan's Ross Clark Circle. For more information, call 334-794-3452 or visit www.landmarkparkdothan.com.
CHARM Inc. will host Pawsfest 2021 on Saturday, Oct. 30, from 10 a.m. to 2 p.m. on the square in Headland. The event, a fundraiser to provide for the needs and medical care of the dogs at the Headland Animal Shelter, will include a pet pageant, vendors and a prize drawing. Visit www.charmheadland.org for more details.
The Wiregrass Steel Wheels Annual Model Railroad Show has been rescheduled for Dec. 11-12. The event, originally set for Sept. 18-19, will be held at the National Peanut Festival Fairgrounds on U.S. 231 South in Dothan.
The Dothan Area Botanical Gardens will offer special hands-on children's programs in the garden's Demonstration Garden on the second Saturday of October and November. Led by members of the Wiregrass Master Gardeners Association, the programs are designed for kids ages 7-11 and will feature activities such as picking peppers, digging potatoes, planting seeds, leaf rubbings and more. Programs will take place from 9:30-11 a.m. and participants will gather in the picnic pavilion. Cost of each program is $5 per person and registration must be in advance by visiting www.dabg.com or by calling the garden office at 334-793-3224. All visitors to the Gardens will enter through the Botanical Center. While masks are not required on the Garden grounds, visitors will need to wear a mask to enter the building.
Land of Cotton Smocking Guild meets the second Thursday of each month at 10 a.m. at Piney Grove Assembly of God Church, 206 County Road 9 in Newton. The guild, created at the first of year, has begun a Wee Care Project, creating preemie gowns, garments for infants in NICU, and bereavement pouches. For more information, contact Carol Ann Pileggi at 850-516-9960 or Joann Carpenter at 334-790-8328.
The DAV van service for local veterans will make runs to Montgomery and Tuskegee on Mondays and Fridays. The van will leave from the Hardee's restaurant on Rucker Boulevard in Enterprise at 5 a.m. and from the Dothan Civic Center at 5:30 a.m. Due to COVID restrictions, there is only space for four riders each trip. Veterans who need rides to VA hospitals in Montgomery or Tuskegee can call 334-308-2480 to reserve a seat on the Enterprise van or 334-446-0866 for the Dothan van.
Square Dancing will be held every Monday from 6 to 8 p.m. at the Enterprise YMCA, located on Highway 27 across from Hobby Lobby in Enterprise. Singles and couples welcomed. Never danced? They'll teach you. For more information, call 334-237-0466 or 334-347-4513.
Dothan Newcomers Club, a social organization, meets the first Thursday of the month in the Cultural Arts Center, 909 S. St. Andrews St., in Dothan. Social time begins at 9:30 a.m., followed by the business meeting at 10 a.m. The group is open to individuals who have moved into Dothan or the Wiregrass within the past five years or who have faced a change in status (retirement, death of a spouse, divorce) within the past five years. For more information, visit www.dothannewcomers.com, or Facebook @DothanNewcomers, or contact Elaine Brackin, president, via email at dncpresident3@gmail.com. Due to COVID-19, masks are required to be worn, and social distancing is observed.
The Gen. William C. Oates Chapter No. 1342 of the United Daughters of the Confederacy meets the second Thursday from September through May. Women ages 18 and older who have ancestors who fought in the Civil War are eligible for membership, and help will be provided to prove your first Confederate ancestor's lineage. For meeting locations and information, call Ceya Minder at 334-794-7480 or email ceya.minder@gmail.com.
The Disabled American Veterans Auxiliary Dothan Unit #87 will meet every third Thursday of the month at 6 p.m. at Harvest Church, located at 2727 Fortner St. in Dothan. The group will meet in the Main Café located in the church's Building A. Call 334-596-9610 for more information.