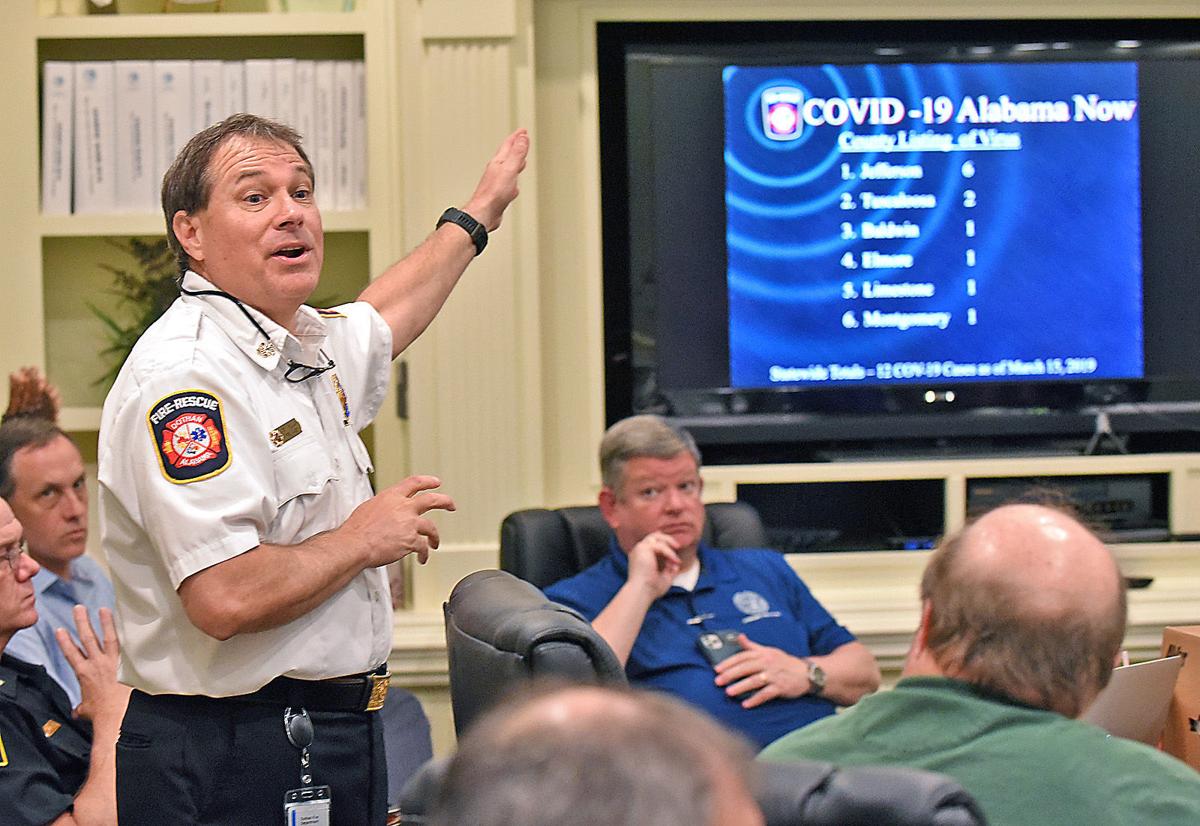 While Dothan recreation facilities are now closed for activities until at least May 9 in compliance with guidelines released by the Center of Disease Control concerning COVID-19, there will still be an important service provided from those locations.
The city of Dothan, along with Dothan Leisure Services, will be serving free meals and snacks for children 18 years old and younger, or anyone with a disability, during school closures.
Meals and snacks will be available from 11:30 a.m. to 1 p.m. at Andrew Belle Center, Wiregrass Park, Walton Park and Westgate Park beginning Tuesday. All meals will be handed out curbside and should not be consumed on-site.
"You get a bag lunch and take it with you," DLS representative Roy Kitts said of the procedure.
In addition to the recreation centers being shut down, the Westgate Softball Complex, Westgate Tennis Center and James Oates complexes will be closed.
Certain outdoor facilities will remain available for casual use with no group activities allowed at Eastgate Dog Friendly Park, Westgate Trail, Forever Wild Trails, Disc Golf Course at Eastgate, Archery Range at Eastgate, Eastgate Trail, James Oates Trail and all neighborhood parks.
Rose Hill Senior Center will also be closed, but homebound meals will be served to current participants. Those who have access to transportation can drive to the center and be served meals in their cars.
Dothan City Manager Kevin Cowper briefed city commissioners on a number of subjects concerning the coronavirus Monday afternoon.
Just as recreation centers have been closed down, the regularly scheduled city commission meeting scheduled for 10 a.m. Tuesday in the commission chambers on the second floor of the Dothan Civic Center will have restrictions on those allowed inside.
"We're working with CDC guidelines, and what they're telling us is limiting gatherings for an eight-week time period, which puts us to May 8," Cowper said.
"In order to be responsible there (commission meeting), we do want to implement some physical, social spacing in as much as possible. We recognize that the meetings are public meetings and the public needs to know the business is happening. We're going to ask the public not to be there if they don't have business.
"We will be livestreaming that meeting as we always do, and there will be facilities in the lobby where people can watch that. We do have a public hearing that is scheduled for tomorrow (Tuesday), so we'll call people in as necessary to conduct business."
Utility paymentsCowper realizes many people will be affected financially during the national crisis and plans have been put in place to help Dothan citizens deal with utility payments.
"If people are impacted work-wise and they're not able to earn a paycheck and then they're going to have difficulty paying utility bills, then we're going to be sensitive to that," Cowper said. "We plan to provide a 30-day cutoff grace period where we won't be doing any cutoffs.
"I think we will likely have to extend that further, but we're going to start with 30 days and re-evaluate that and extend it further if need be."
There will also be some limitations for those paying bills in person.
"We do plan to limit our customer service operations at the utility payment center," Cowper said. "We're going to encourage people to use our drive-thru facility and encourage them as much as possible to pay their bills online, and to email and call in request for any new services."
While some states and cities have already asked businesses, such as restaurants, to temporarily close their doors to aid the prevention of spreading the virus, Cowper said that isn't being recommended in Dothan at this point.
"I think they'll take actions on their own to be self-limiting," Cowper said. "But we'll continue to monitor that and recommend action that we think is appropriate if that looks like something we need to do."
Cowper acknowledged many events — such as concerts and sports — have already been canceled and there will be more to come.
"A release was sent out late Monday afternoon announcing the Hardee's Pro Classic women's tennis tournament scheduled to begin April 20 has been postponed and it's unclear if rescheduling later in the year is a possibility.
"Leisure Services and the Civic Center are greatly impacted," Cowper said. "The recommendations are to limit these types of events.
"Most of concerts and events scheduled for the next two weeks have already been canceled, postponed or rescheduled. We're contacting others further out and saying to expect that you probably will be rescheduled."
Concerned about COVID-19?
Sign up now to get the most recent coronavirus headlines and other important local and national news sent to your email inbox daily.