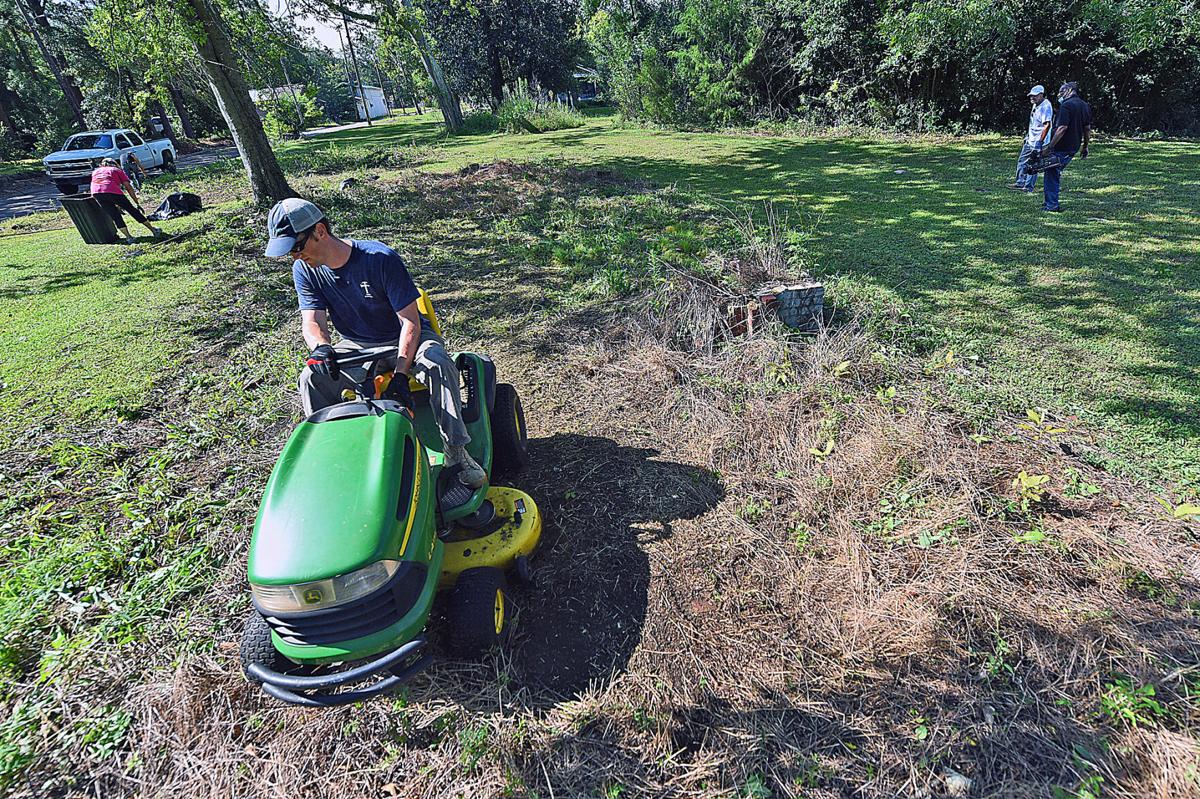 After accomplishing a successful, city-led cleanup effort in the Baptist Bottom neighborhood, Dothan officials and volunteers have another site to focus beautification efforts – the Harmondale, or Lakeview, neighborhood.
Assistant City Manager Randy Morris said the Harmondale neighborhood was chosen by District 2 Commissioner Kevin Dorsey for concentrated cleanup efforts as part of the Dothan's "Love your Neighborhood" initiative.
City workers have already begun to perform various enhancement projects, include replacing street lights with brighter LED fixtures, replacing street signs that need replacing, repairing sidewalks and curbing where necessary, and repairing road surfaces where needed.
The city is looking for volunteers to assist with cleanup work, which is set to take place on Saturday, Nov. 7 from 8 a.m. until noon with volunteeers and officials based out of Jerry Lee Faine Elementary School.
"We anticipate helping residents with yardwork, trimming trees, cutting up fallen trees, trimming hedges, pruning bushes, and helping to haul unwanted items out to the street for removal by Dothan's Environmental Services," Dothan Community Relations Officer Vincent Vincent said in a press release Thursday morning.
The target area is on the other side of railroad tracks that cross East Burdeshaw Street and Lake Street bordered by the south side of Webb Road, covering Brown Street, Stringer Street, Canary Street, the east tract of Lake Street, Sunset Drive, State Street and all the streets therein.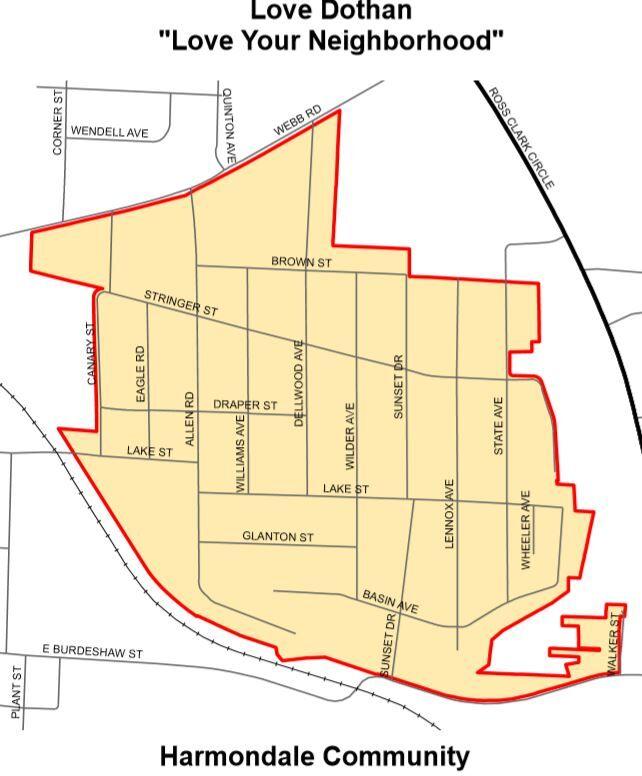 Morris said the biggest challenge with this project is that the neighborhood is larger than the Baptist Bottom neighborhood and may require more volunteers.
That shouldn't be a problem, though. The last cleanup effort yielded roughly 150 volunteers, which was more than anticipated, who helped around 35 residents cleanup their properties. After the project's success, members of other local organizations reached out to Morris to see how they could get involved.
Part of the guiding purpose behind the project is to help connect residents in low-income neighborhoods with service organizations and resources while also helping keep them safer by helping keep streets lit, filling potholes, installing smoke alarms, and clearly displaying E-911 addresses so they can be easily identified by emergency services personnel.
City Manager Kevin Cowper previously said the initiative would tackle one or two neighborhoods a year, but Morris said they now believe the city can focus revitalization in one neighborhood every fiscal quarter.
"We really want to help the neighborhoods that are really in need of a helping hand," Morris said. "It's a good program and we've had good success and we hope to have even better success this time around."
Get local news delivered to your inbox!
Subscribe to our Daily Headlines newsletter.