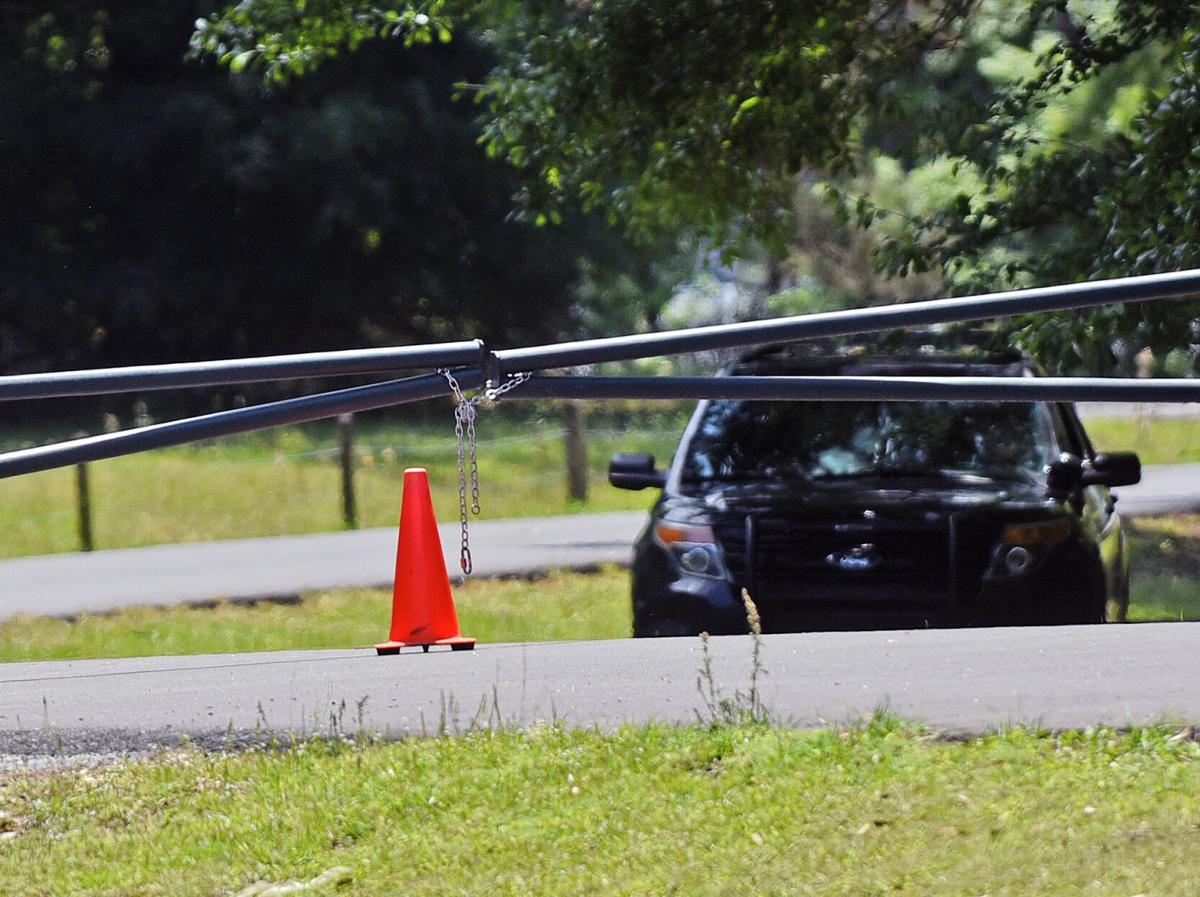 EUFAULA — Although state investigators have arrested a Clayton man and charged him with four capital murder charges related to the death of a Georgia woman and two children, few details about the case, including the fourth murder charge, have been released by law enforcement as of Wednesday.
Corp. Jeremy Burkett with the Alabama Law Enforcement Agency's Department of Public Safety did not explain the reason for a fourth charge of capital murder in an e-mailed response Wednesday: "Based upon the totality of the circumstances and the severity of the crime, Demetrius Devonte McGhee has been charged with four counts of capital murder. As the case continues to develop and more information becomes available, ALEA will share it accordingly. No additional information is available at this time as the investigation is ongoing."
Additional capital murder charges typically indicate that there is another offense that might have occurred during the crime. Alabama law, in specific cases, also allows two capital murder charges for a single victim.
It remains unclear how McGhee, 26, is linked to the victims, who were identified as Remona Nicole Hudson and two boys believed to be aged 12 and 13 from Cuthbert, Georgia, which is about 25 miles from Eufaula. The names of the two juveniles have not been released, but coroners did say the three victims lived in the same Cuthbert residence, according to an Associated Press report.
Their bodies were found in a sedan partially submerged in Lake Eufaula Monday around 7:18 a.m., after a passerby saw the vehicle and notified police. Once it was determined bodies were inside the vehicle, Eufaula police called ALEA's State Bureau of Investigation to the scene.
Barbour County Coroner Chip Chapman said he was notified on Wednesday that the autopsies were completed, and he expects to see a preliminary report on their cause of death within the next week. He told the Eagle on Monday that he believed the victims were dead before the car was pushed into the lake.
McGhee was booked in the Eufaula City Jail on Monday evening after being released from Southeast Health. It is unclear what injuries McGhee sustained, but Dothan Police Chief Will Benny previously indicated that McGhee was flown to the Dothan hospital from Eufaula for serious injuries.
The Eufaula City Jail has not released a photo or booking information for McGhee and the digital statewide court records have not been updated to show if he represented by an attorney who could speak on his behalf as of Wednesday.
Members of the Houston County Dive Team were assisting SBI by searching for additional evidence in Lake Eufaula.
Sable Riley is a Dothan Eagle staff writer and can be reached at sriley@dothaneagle.com or 334.712.7915. Support her work and that of other Eagle journalists by purchasing a digital subscription today at dothaneagle.com.