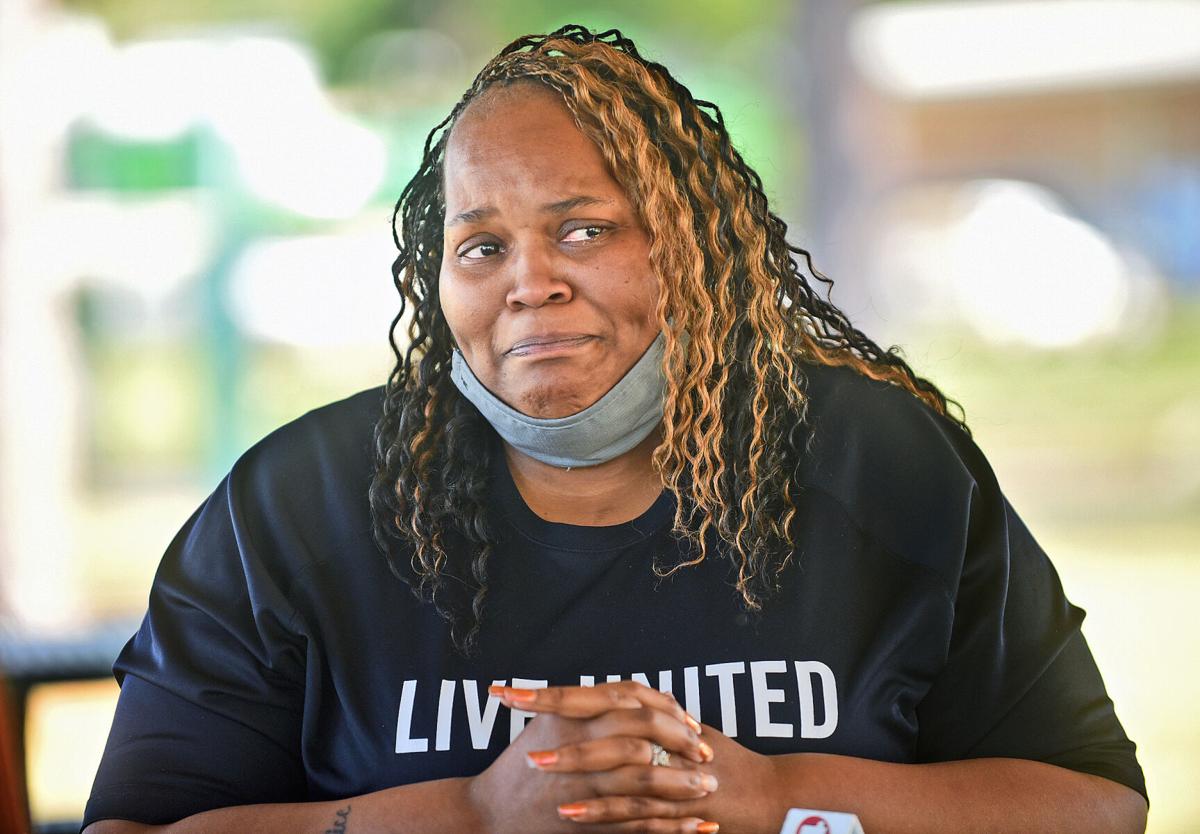 A Dothan mom wants justice after weeks have passed since her son's death from a shooting in which police have not named any suspects.
Sincere Tyson, 20, was shot in his bed in his Abbey Oaks apartment on the evening of Oct. 9.
He was taken to a local hospital, where he was treated for a gunshot wound that proved fatal.
His mother, Lerwanna McClindon, was emotional at Doug Tew Park – the last place she saw her son before he was shot – on Wednesday as she described the day he died.
"It was a really pretty day," she said. "We came down here and he met his only niece for her birthday party."
His niece has just turned four.
"On that Saturday, we had been here and just enjoying the birthday party, him clowning and cutting up in his usual self," McClindon said. "Everybody's sides and stuff were hurting."
The rest of the family went to Mikata's Japanese restaurant to celebrate another birthday in the family when Tyson went home because he said he was tired. When McClindon was at the restaurant, she received a call from Tyson's roommate that he had been shot and was being taken to the hospital.
When she went to the hospital, she said her husband had to help her stand up and she was told she couldn't touch her son because his body was evidence. He later died.
McClindon is frustrated that a suspect has not been apprehended in the death of her son and the mystery surrounding her son's death.
"They started talking about a home invasion. Who breaks into a house at 8:20 at night?" McClindon said. "People don't understand what they took from us, not just from me, but the whole community."
McClindon described her son as a law-abiding citizen who routinely helped others and someone who made others laugh. She is frustrated that no one has come forward to give information to police that could lead to an arrest.
"And for all these people in Dothan that know my son and no one is speaking up, that's bad," McClindon said. "I just need everyone to stop being so scared to tell on someone."
Anyone who has information on the incident that occurred the evening of Oct. 9 can contact the Dothan Police Department at 334.615.3632 or you can remain anonymous by calling Crimestoppers at 334.793.7000.
"I've got to fight for justice for my son," McClindon said. "I will not stop until I get it."
Sable Riley is a Dothan Eagle staff writer and can be reached at sriley@dothaneagle.com or 334.712.7915. Support her work and that of other Eagle journalists by purchasing a digital subscription today at dothaneagle.com.