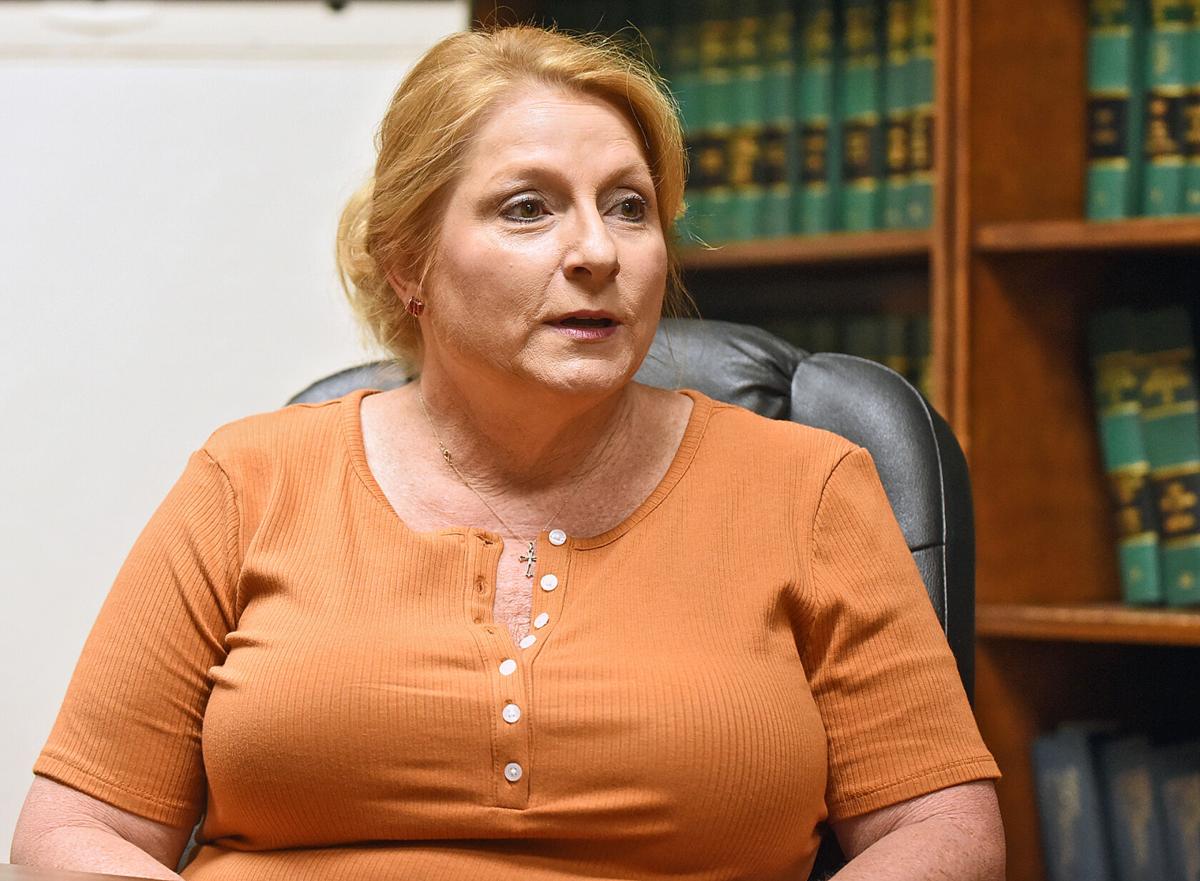 Three years ago, a Dothan woman's life was upended when her former boss accused her of stealing venue deposits from his business. Now, she wants retribution.
Eddie Donaldson, owner of a Dothan wedding venue, went to the Dothan Police Department to press charges against Gayla White, a former Dothan planning commission member, in July of 2018. She was arrested on two counts of first-degree theft of property and later indicted by a grand jury.
Her trial was delayed many times until April of this year, when a jury vindicated her after roughly 40 minutes of deliberation following many witness testimonials, including the opinion of a handwriting expert, and viewing evidence in the case.
While White was overjoyed with the jury's "not guilty" verdict, she says the years-long ordeal took a heavy emotional and financial toll on her and her family over a disagreement with Donaldson, the owner of Dothan's Windmill Station.
In a lawsuit filed in Houston County on June 1, White, through her lawyer Steve McGowan, accuses Donaldson of defamation, slander, libel, abuse of process, and malicious prosecution. She is seeking $1 million in compensatory damages for legal expenses, three years of lost wages, and pain and suffering surrounding her case. She is also seeking $3 million in punitive damages.
White claims Donaldson made up the allegations because he was upset she was resigning before a planned wedding that weekend and he wanted to keep her personal notebook she used to keep track of her work hours and calendar.
"I think that just kind of accumulated the whole thing, because he got mad because he had plans for him and his girlfriend to go to the beach because I wouldn't work. I refused to work," White said on Thursday, saying Donaldson became angry with her and threatened to press charges.
White was arrested a few days later for allegedly pocketing deposits from clients who scheduled a wedding at Windmill Station – claims that were brought to police by Donaldson. In the lawsuit, White says the documents provided to get the indictment were fraudulent.
Because of her arrest, publicized by local news media, she lost her new job and other businesses wouldn't hire White because she couldn't pass a background check, White said.
She resigned her position with Wiregrass 2-1-1, a local nonprofit, hoping to spare them negative attention. She continued to serve her term on the Dothan Planning Commission until earlier this year when her term expired and she did not ask to be re-appointed.
White said she'd often stay at home because of the humiliating accusations and her family felt isolated by the experience.
"It was hard, and it's still hard to go out and socialize without someone bringing it up and it being the center of the topic of conversation," White said. "It's embarrassing."
In part, she blamed investigators with the Dothan Police Department for not doing their due diligence, saying they never spoke to her to get her side before advancing the case.
Even though she's been vindicated of the theft charges, she still faces a legal battle to restore her good name, McGowan said.
To clear her name, she must get her arrest expunged from her records — a costly process — so that it longer appears in background checks from state and federal agencies.
"Like one of the things that people don't understand is that someone can go in and make an accusation against you — and I did not know this until it happened — and you can get arrested based on that accusation without ever being spoken to by the police," White said.
Donaldson was recently served with the lawsuit and must respond within 30 days.
Donaldson did not respond to attempts to contact him by the time this report was published.
Sable Riley is a Dothan Eagle staff writer and can be reached at sriley@dothaneagle.com or 334.712.7915. Support her work and that of other Eagle journalists by purchasing a digital subscription today at dothaneagle.com.