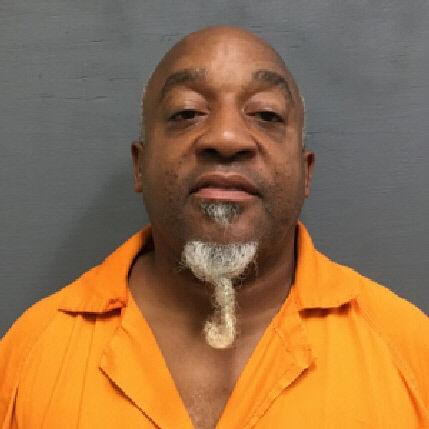 A Houston County district judge has issued an order revoking a Dothan man's bond after he was arrested for a second time on drug charges since being released in 2018 on bond for capital murder.
Houston County District Judge Benjamin Lewis issued an order Wednesday afternoon revoking Kenneth Glasgow's bond on his drug charges from January, following his drug arrest Tuesday night. Glasgow, 55, was charged with possession of a controlled substance.
The Houston/Henry County District Attorney's Office filed a motion Wednesday morning requesting that bond be revoked for Glasgow, a Dothan community activist.
Glasgow is still awaiting grand jury action related to a 2018 murder charge.
According to District Attorney Pat Jones, the state requested to revoke Glasgow's bond on charges he received in January, not the capital murder charge he received in 2018.
Glasgow was arrested on Jan. 18 and charged with unlawful possession of a controlled substance, second-degree assault and tampering with physical evidence.
Glasgow's attorney has the right to request new a bond hearing.
Glasgow was arrested in March 2018 and charged with capital murder in connection with the death of 23-year-old Breunia Jennings of Dothan.
Police believe Glasgow drove a car from which Jamie Townes, a passenger, fired shots that resulted in the death of Jennings. Police believe Townes shot Jennings because he believed she stole his car.
Glasgow has been involved in several community movements since being released from prison after being convicted on drug charges in the late 1980s.
Upon his release, he founded The Ordinary People Society, a community and homeless ministry in Dothan. He has advocated for the restoration of voting rights for ex-felons and helped start Moma Tina's Mission House in Dothan, along with his mother.
Glasgow has referred to himself as Kenny "Sharpton" Glasgow on several occasions and is believed to be the half brother of the Rev. Al Sharpton, founder of the National Action Network.
Under Alabama law, murder committed by or through the use of a deadly weapon while the victim is in a vehicle is considered a capital crime. A person convicted of a capital crime is eligible for life in prison without parole or the death penalty.
Also, under Alabama's complicity statute, a person believed to have aided or abetted a crime is equally liable for the underlying crime.
Sign up for our Crime & Courts newsletter
Get the latest in local public safety news with this weekly email.