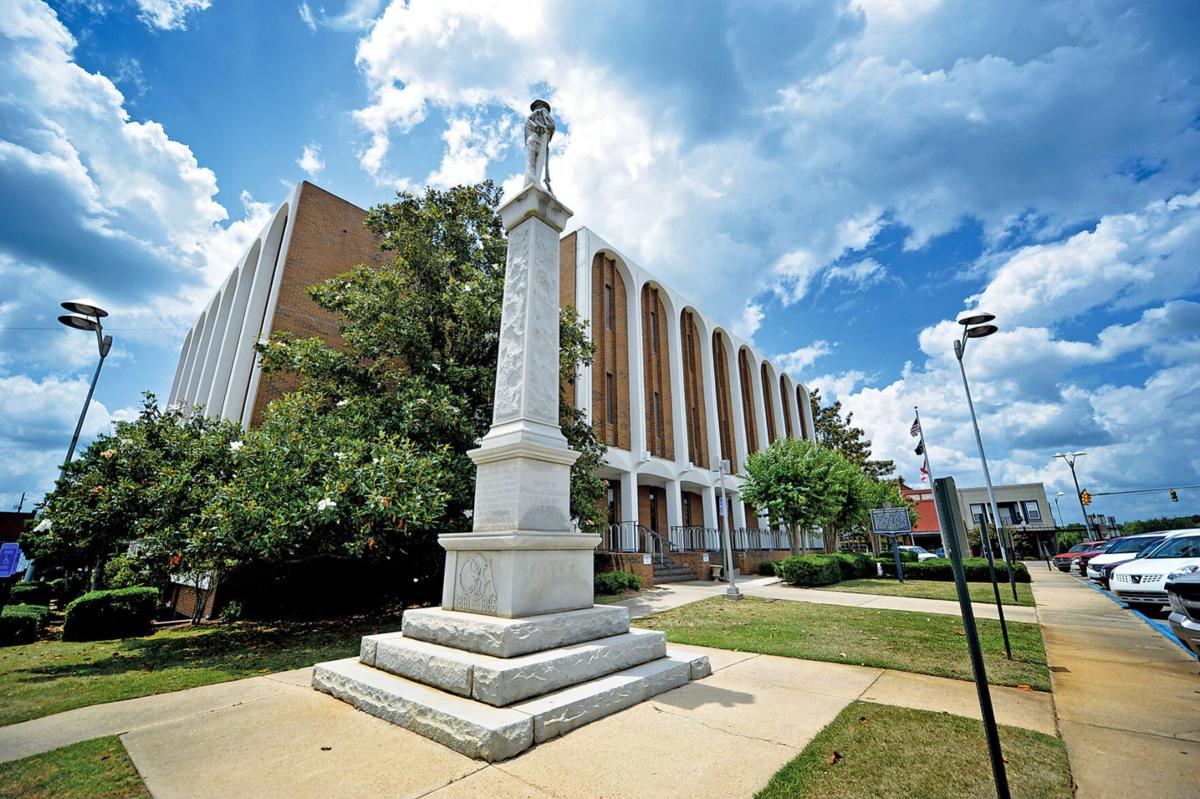 As lawyers, prosecutors, and defense attorneys continue to process cases across the Wiregrass area during the coronavirus pandemic, safety remains top priority.
Multiple spring and summer jury cases have been continued due to the coronavirus. The Alabama Supreme Court issued an order stating no jury trials would take place until Sept. 14. However, the way jury trials are conducted could be adjusted for the safety of judges, attorneys, jurors, victims, witnesses, and defendants.
Before the coronavirus, jurors and courthouse visitors would gather in the lobby of courthouses waiting for security to check personal belongings, but that will change when jury trials start back. Multiple safety issues and safety protocols are in place to make sure all CDC guidelines are followed once full court duties resume, which will include social distancing, face masks, and temperature checks.
According to Houston County Circuit Clerk Carla Woodall, courthouse visitors are encouraged to wear a face mask, and all individuals entering the courthouse are asked a series of health and travel questions to ensure everyone's safety. Temperature checks can also be performed before entry.
Houston County is not the only courthouse implementing new safety procedures for staff members and visitors.
"We have already implemented new safety procedures," Geneva County Circuit Clerk Gale Laye said. "We are limiting the numbers of individuals in offices handling business and we are also advising visitors to wear a mask. Social distancing is enforced."
According to Laye, when jury trials resume, all jurors will practice social distancing as well.
"We have masks and hand sanitizer available for jurors to utilize when trials resume," Laye said. "We are doing everything we can to make sure everyone stays safe during this trying time. Designated benches inside the courtrooms will be taped off, and social distancing will be enforced during court. Of course this will limit parties attending court hearings, but we are trying to make sure everyone stays safe. We have also installed plexiglass in front of each presiding judge. This also provides an extra form of protection."
Dale County plans to relocate its venue for jury selection as well.
"Our primary plan is to have all potential jurors meet at the Ozark Civic Center for jury selections," Dale County Circuit Clerk Delores Woodham said. "Masks will be provided as well as a hand sanitizer station. Of course, as time nears additional safety precautions may be added."
Throughout the Wiregrass area, judges, prosecutors, and defense attorneys are working to determine whether cases can be handled by Zoom to prevent case backlogs.
Additional safety precautions could be implemented when jury trials resume.
For a complete list of safety precautions being implemented in Wiregrass courthouses, contact your local courthouse for additional information.
Sign up for our Crime & Courts newsletter
Get the latest in local public safety news with this weekly email.