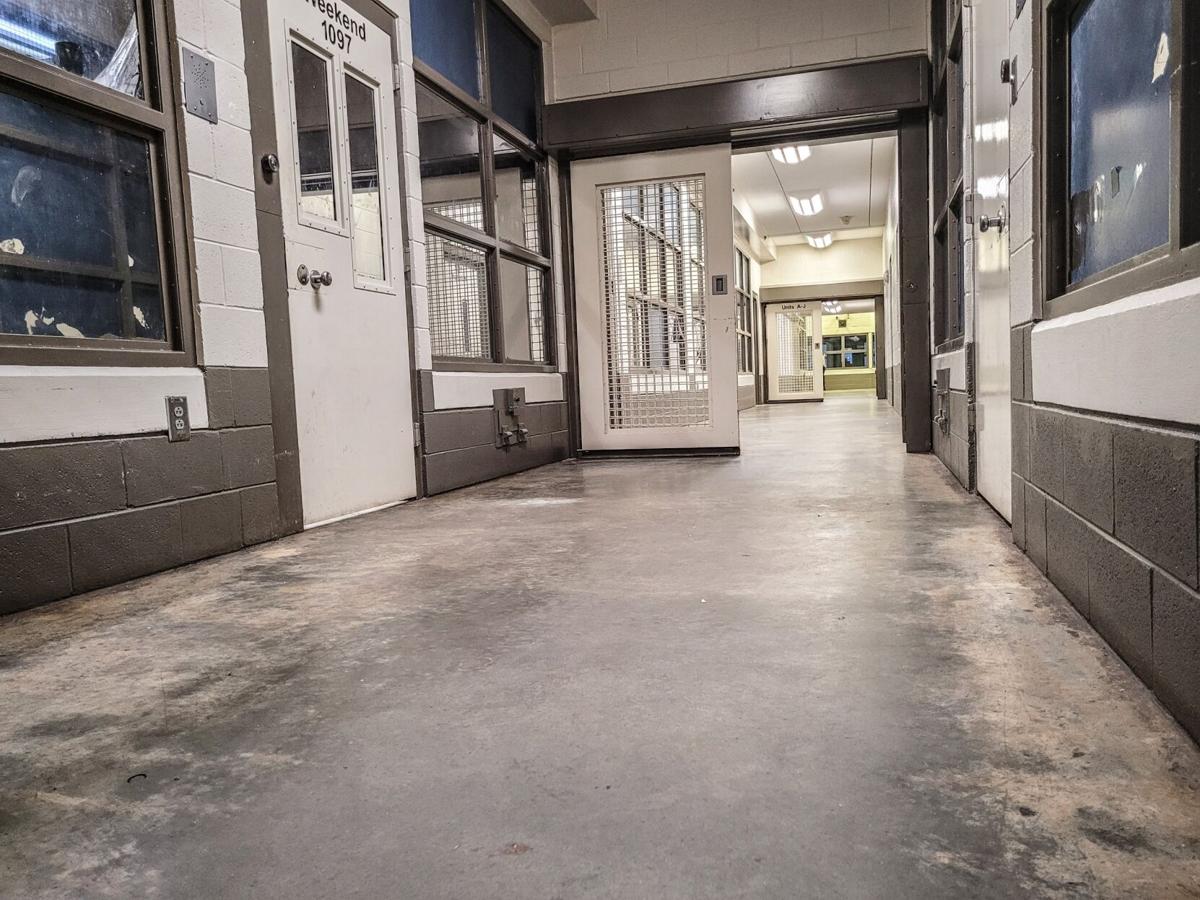 Overcrowding, violence, and financial burdens are weighing heavy on area jails as the Alabama prison system forces them to retain state inmates while leaders scramble for a plan.
Houston County Sheriff Donald Valenza is frustrated with the state refusing to take inmates to state prisons, leaving the Houston County Jail understaffed and unsafe for inmates and correction officers.
The jail's maximum capacity is 389 inmates, and at one point the jail was operating with 458 inmates. Around 135-140 were inmates designated to go to state prisons.
"Whatever they're in the jail for, our job is to protect the inmates," Valenza said. "But No. 1, my job is to protect my deputies."
Last month, a corrections officer was nearly killed when he was brutally beaten by a state inmate when he was handing out mattresses, Valenza said.
"I'm getting officers hurt," he said. "They jump on our deputies every chance they get. I'm tired of it. We're going to use whatever force we need to stop them."
The Alabama Department of Corrections is supposed to transport an inmate to a state prison once their court transcripts are complete, usually around 30 days. Until then, an inmate stays in a jail in the county where they were convicted.
Those transports were stayed by state leaders during the height of the COVID-19 pandemic. When restrictions lifted, the DOC started getting inmates, but not many. From January to mid-May, only 11 inmates were taken to state prisons.
Because of the overcrowding, Valenza said there isn't enough segregation for different sects of the inmate population. Sick or suicidal inmates are supposed to stay in the medical unit, while high-risk prisoners are supposed to stay in maximum security cells. Female inmates, those who have mental issues, or infectious inmates who are quarantined are also supposed to be separated in different areas.
"We've got them sleeping in areas that weren't designed as cells," Valenza said.
While Geneva County Sheriff Tony Helms said his county's jail hasn't had as much of a concern with overcrowding because of its new and larger facility, he shares one of Valenza's concerns that the county jails are not being reimbursed expenses for extended-stay inmates.
"The medical bills that we have to take care of have created more of a burden," Helms said. "We don't have enough guards to begin with, and we've got to do around-the-clock guards there at the hospital. That's a big burden that's being put on the local taxpayers."
According to Valenza, the DOC has promised in the past to take inmates if they've been quarantined for two weeks. But, even after being quarantined for over a month, they were still in the county jail. Then, the DOC promised to take inmates who volunteered to receive a COVID-19 vaccine. Many inmates received the vaccine, but only a portion was taken in the last few weeks.
Valenza and other sheriffs met with area legislators at a recent Alabama Sheriff's Association meeting to explain the severity of their problems.
State Rep. Paul Lee said the problem is that state prisons are overcrowded and understaffed as well.
"We've pushed very hard to make sure that our priority as much as possible is to relieve them of these inmates," Lee said, adding that over 35 inmates have been moved to state prisons over the last few weeks.
After Gov. Kay Ivey's plan to build three "mega prisons" failed due to banks backing out of the deal, the state legislature is trying to come up with a plan to move forward.
Lee says creating a new plan for financing the new prisons is a priority and legislators are mulling whether American Rescue Plan Act dollars can be spent for that expense.
He is confident Ivey will call a special legislative session in September or October so legislators can debate and vote on a comprehensive plan.
Lee also said that DOC leaders and members of Alabama Board of Pardons and Parole are working on several rehabilitation programs to release prisoners early, to ease the load of county jails as quickly as possible.
Meanwhile, Valenza is worried that a federal court could order Houston County to build a new prison or add to the existing one if it continues to exceed its maximum capacity.
Sable Riley is a Dothan Eagle staff writer and can be reached at sriley@dothaneagle.com or 334.712.7915. Support her work and that of other Eagle journalists by purchasing a digital subscription today at dothaneagle.com.