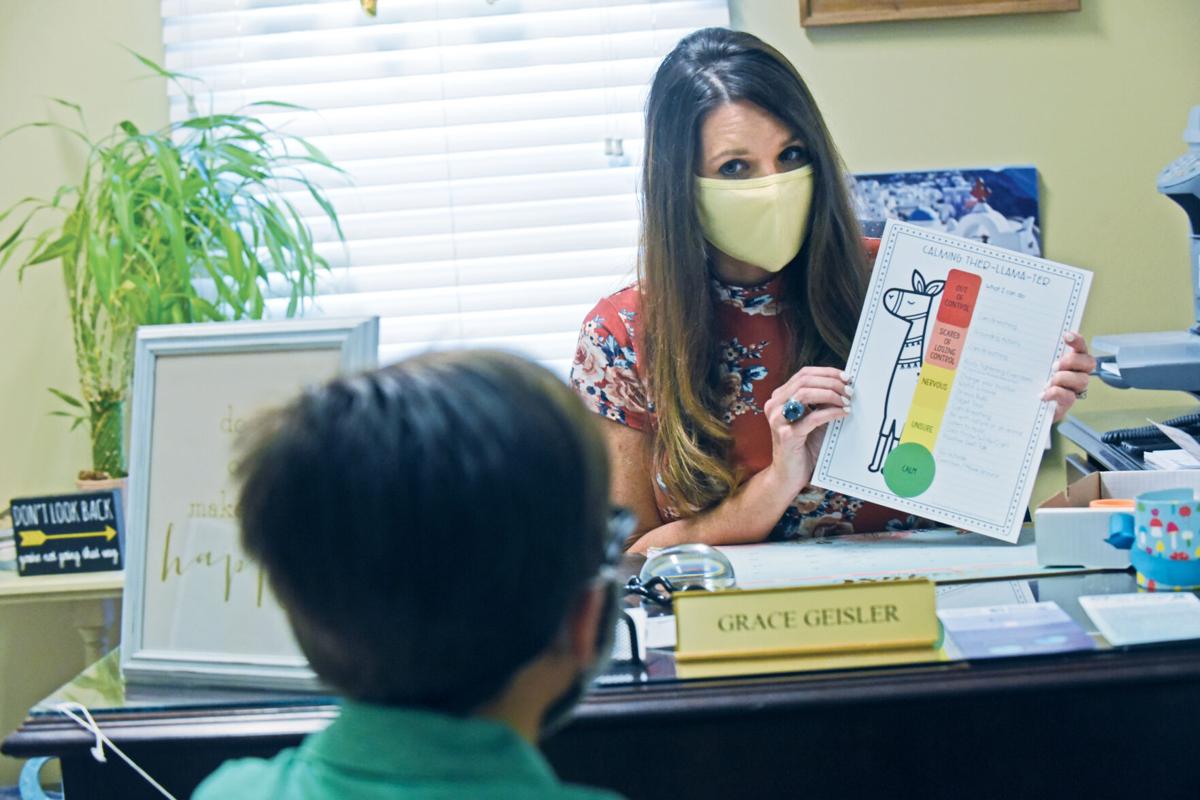 A recent upswing in reports of child sexual abuse cases has area law enforcement concerned there will be another spike in reported cases once schools open, as students confide in teachers and staff about possible incidents that need to be reported to police.
"Right now, we are looking at roughly 18 sex crime incidents being reported involving minors from March through July 30 of this year," Dothan Police Lt. Scott Owens said. "That is double from last year during the same time frame.
"A large portion of child abuse cases are reported by teachers or school staff," Owens said.
"Right now, several summer programs are cancelled, some day cares are closed, and the start dates for some schools are delayed. Children who seek a teacher or mentor to confide in may not have that opportunity available right now, so some cases of abuse may not get reported at all."
Owens said a key is that parents, grandparents, or any adult needs to listen to children.
"If a child is being abused and they approach you wanting help, listen to them. You may be their only connection to receiving help and ending the sexual abuse," he said.
Officials with the Southeast Child Advocacy Center know all too well the cases of sexual and physical abuse of children are on the rise. The CAC serves as an advocate for abused children, with a goal to reduce the trauma and anxiety of victims by providing a coordinated multidisciplinary and humane approach to the investigation and interviewing process.
According to CAC Executive Director Terri DuBose, the CAC conducted 130 forensic interviews since the start of the COVID-19 pandemic.
"We have had 130 new allegations of abuse since March," DuBose said. "Last year during the same time, frame we conducted 92 interviews," including an significant increase in June.
DuBose believes the period when summer camps and activities were open in June allowed child abuse victims access to adults who they confided in.
Within a recent four-day timeframe, Dothan police made two arrests in cases of sexual abuse of a child.
One incident involved a Dothan man arrested on multiple sex crime charges after he allegedly performed unlawful sex acts with child under the age of 16.
The second arrest involved a Columbia man being charged with having inappropriate sex acts with a minor, to include rape and sexual abuse.
"With so many people being unemployed and with schools not being in session right now, an abuse victim may be stuck in their home with their abuser," DuBose said.
"I urge every adult, if you notice anything out of the ordinary with a neighborhood child or if you see bruising or witness any kind of abuse, notify law enforcement. It only takes one call to help an victim of child abuse."
DuBose also believes when schools start, law enforcement, CAC, and other agencies that help child abuse victims will see a spike in cases.
"Teachers report roughly 50 percent of child abuse cases," DuBose said. "A victim of child abuse can't tell their school teacher what is happening to them at this time. However, when schools resume…I believe we will see a large spike. That child's safe adult will be available for that child to confide in."
Headland Police Department and the Geneva County Sheriff's Office are also seeing an increase in domestic violence cases.
"We are seeing a huge increase in neighbors calling to report a potential domestic-violence crime," Geneva County Sheriff Tony Helms said. "Now, a majority of those calls involve the neighbors hearing a couple argue, which could be related to this is the first time that neighbor has been home during the day to hear the couple arguing, or this is the first time the couple has spent a lot of time together at home. I don't know.
"But, I will say each call is responded to. I need to know every resident is safe. I want to make sure no physical injuries have occurred and the situation has de-escalated."
Headland Police Chief Mark Jones is seeing an increase in protection order filings along with a rise in domestic violence calls.
"There is a lot going on in our world today and abuse should be no part of it," Jones said. "If you are a victim of abuse or domestic violence, I urge you to call your local law enforcement agency.
"If you are a child who is being abused and you don't know who you can trust, you can call 911 or speak to any adult you trust such as a teacher, counselor, Sunday school teacher, preacher, grandparents, anyone you feel you can trust.
"Remember, there is someone who will listen to you and help you. No matter what remember, being abused it not your fault. You did nothing to deserve being abused."
Concerned about COVID-19?
Sign up now to get the most recent coronavirus headlines and other important local and national news sent to your email inbox daily.