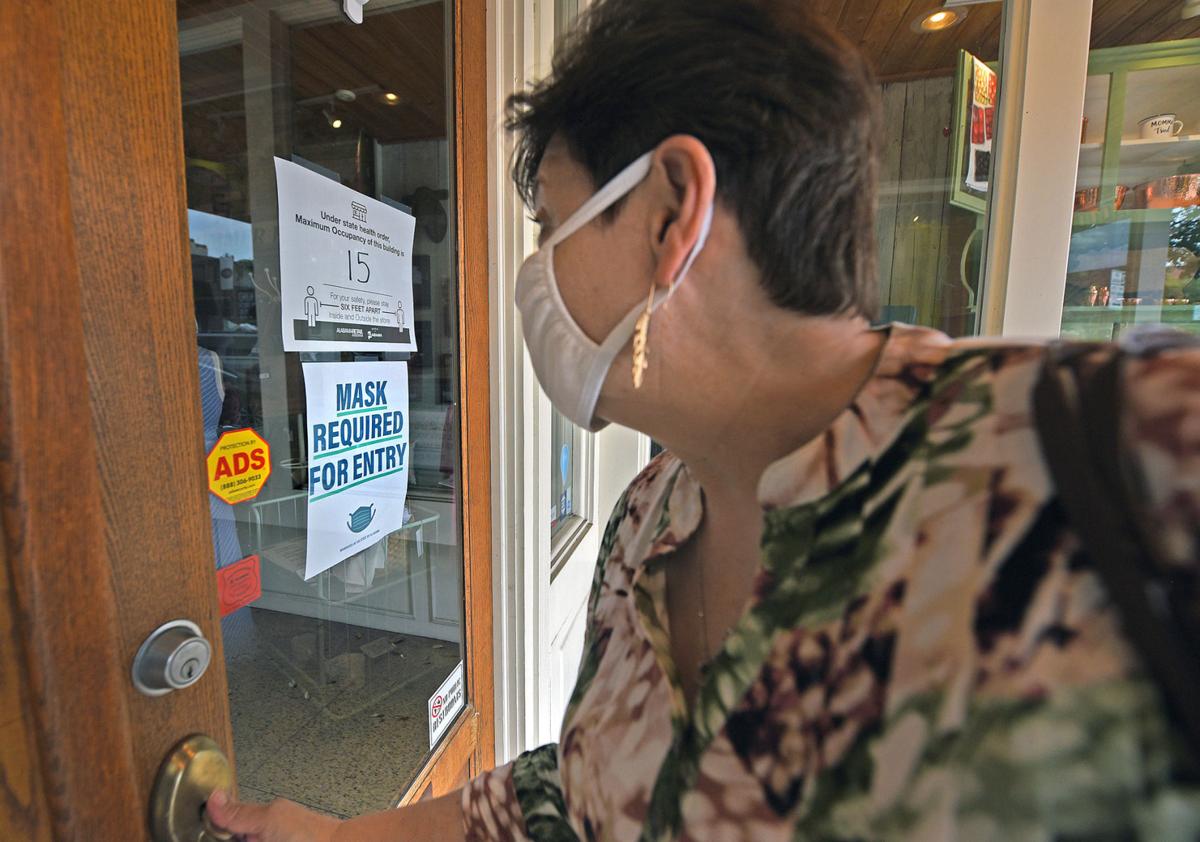 The Dale County community has been stricken with 12 COVID-19 related deaths in the last three days — a big jump from its death toll Tuesday, which was at four, according to the Alabama Department of Public Health. On Friday, ADPH's website reported the county's death toll at 16.
Most of the deaths occurred at Ozark's two nursing homes, Oakview Manor Health Care and Rehab Center and Ozark Health and Rehabilitation Center, the Dale County Coroner's Office said Friday.
"We've had several deaths in our nursing homes; both nursing homes have. I don't know why there has been a sudden increase," Coroner Woodrow "Woody" Hilboldt said.
Oakview Manor reported an outbreak of COVID cases at its facility two weeks ago, when it reported 16 employees and 21 residents had tested positive for the virus, with many more presumptive positives as well.
The coroner's office confirmed two of the 16 deaths attributed to Dale County occurred at Dale Medical Center, while a third happened at Dothan's Southeast Health.
Hilboldt said funeral home personnel take extra precautions when removing victims from COVID-related complications by wearing full personal protective attire.
Nursing homes and assisted-living facilities have been the most affected by the COVID outbreak, as many residents are at high risk due to age and underlying health conditions that make the novel coronavirus difficult to fight off.
Many local nursing homes are also experiencing a shortage in staffing due to COVID exposure, according to Alabama Department of Public Health Area Administrator Corey Kirkland.
ADPH also assigned risk levels Friday afternoon, based on data reported through the previous Saturday: Houston, Henry, Coffee and Covington counties were all downgraded to high-risk areas from very high-risk for COVID transmission. Pike County was downgraded to moderate from very high-risk. Barbour and Dale counties remain very high-risk, while Geneva County was also upgraded to very high-risk.
All Wiregrass counties except Pike continue to have positive sloping daily averages based on the previous 14 days. Houston County reported another 21 cases in the last 24 hours, bringing its total COVID cases to 1,023; Dale County added 24, giving it a total 611; Covington added 19 to 606; Coffee added four to 595; Geneva added 11 to 178; Henry added two to 203; Barbour added six to 507; and Pike added seven to 579.
Compared with the same period last week, Houston County went from having 19 new average daily cases to 31.5 based on the last two weeks; Barbour increased from seven to eight new daily cases; Coffee increased from 8.5 to 12; Covington increased from 10 to 14; Dale increased from 15 to 16; Henry increased from three to four; Geneva increased from three to six; and Pike stayed the same.
Only two counties reported additional deaths over the last 24 hours — eight in Dale County and one in Houston County — bringing the total deaths in the eight counties to 62 from 43 last Friday.
Southeast Health reported on its website Friday that an additional 14 COVID-related patients were admitted to its facility after 12 patients were discharged, and one patient died, bringing its total current hospitalizations to 51.
Concerned about COVID-19?
Sign up now to get the most recent coronavirus headlines and other important local and national news sent to your email inbox daily.