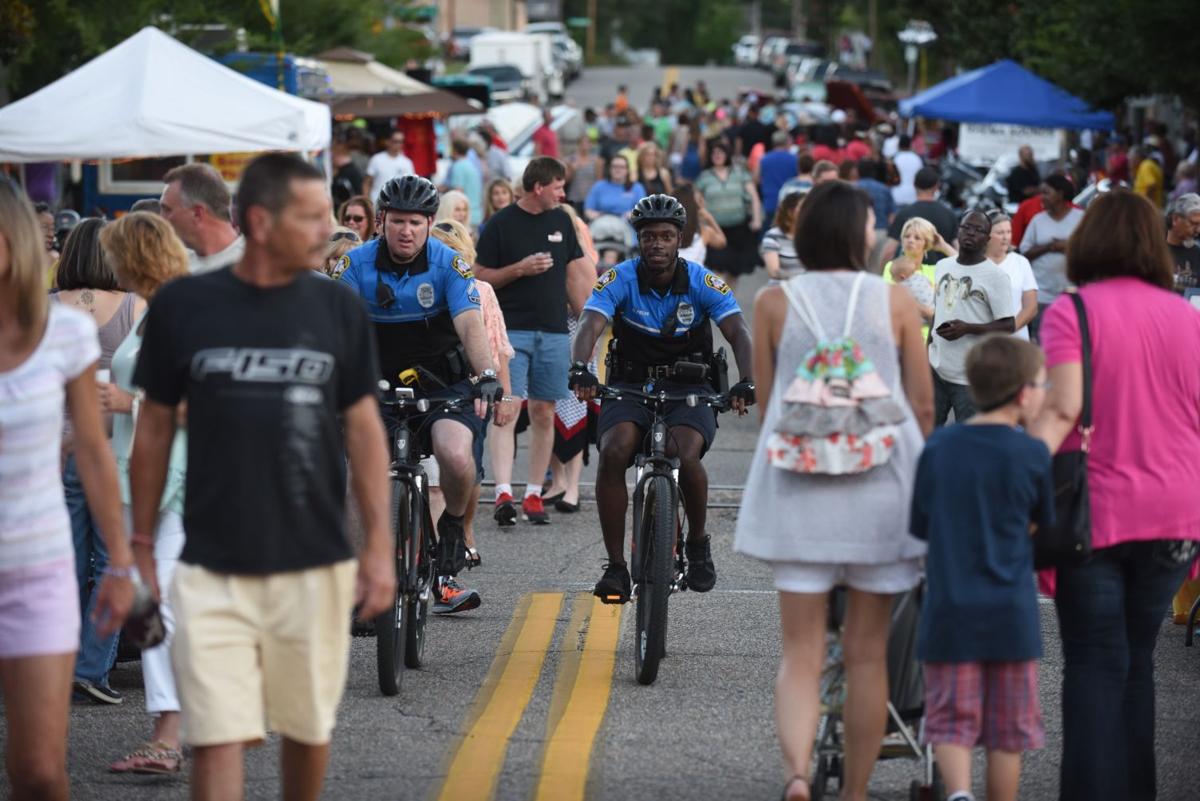 Officers with the newly-launched Dothan Police Community Impact Team took their first assignment Friday night as they bicycled through downtown Dothan as part of Foster Fest.
Dothan Police Chief Steve Parrish said the community impact team consists of a five-member team supervised by Dothan Police Sgt. Mac Eggleston.
"We're changing the culture of the police," Parrish said. "We want to increase the face-to-face contact from our officers and the people in the community."
Parrish called the impact team different than the bicycle officers already in use by the department.
Parrish said the team will focus on getting to know people in the community, whether it's riding a bicycle or walking around a neighborhood or shopping center. Parrish spent some time walking through one of Dothan 's federally-subsidized housing developments talking to people last week.
"They'll be interacting with people inside the mall. We want people to feel comfortable and safe while they're shopping," Parrish said. "With the lack of public trust nationwide in police departments it's very important to us that the public has confidence in the Dothan Police Department, and that they know we are here to serve them."
Eggleston and the rest of the team spent several days training over the past week, which included riding through cones at the National Peanut Festival grounds.
"These officers are learning how to work as police officers while utilizing the bicycle method of policing," Eggleston said.
Eggleston said the training, held inside one of the warehouses at the National Peanut Festival grounds, helped the officers learn how to maneuver through closed areas.
Eggleston said the officers on the community impact team will spend around 60 percent of a typical work shift on their bicycle.
"It's also the opportunity for the community to see us more out on the street, and be more accessible," Eggleston said. "It's a good tool for the department and community awareness."
Eggleston said they plan to regularly ride their bicycles at various city parks, including Westgate, Eastgate, Walton and even Rip Hewes Stadium.
"It's visibility and gives people that comfort and feeling that they're safe," Eggleston said. "We want people to know we're there for them."