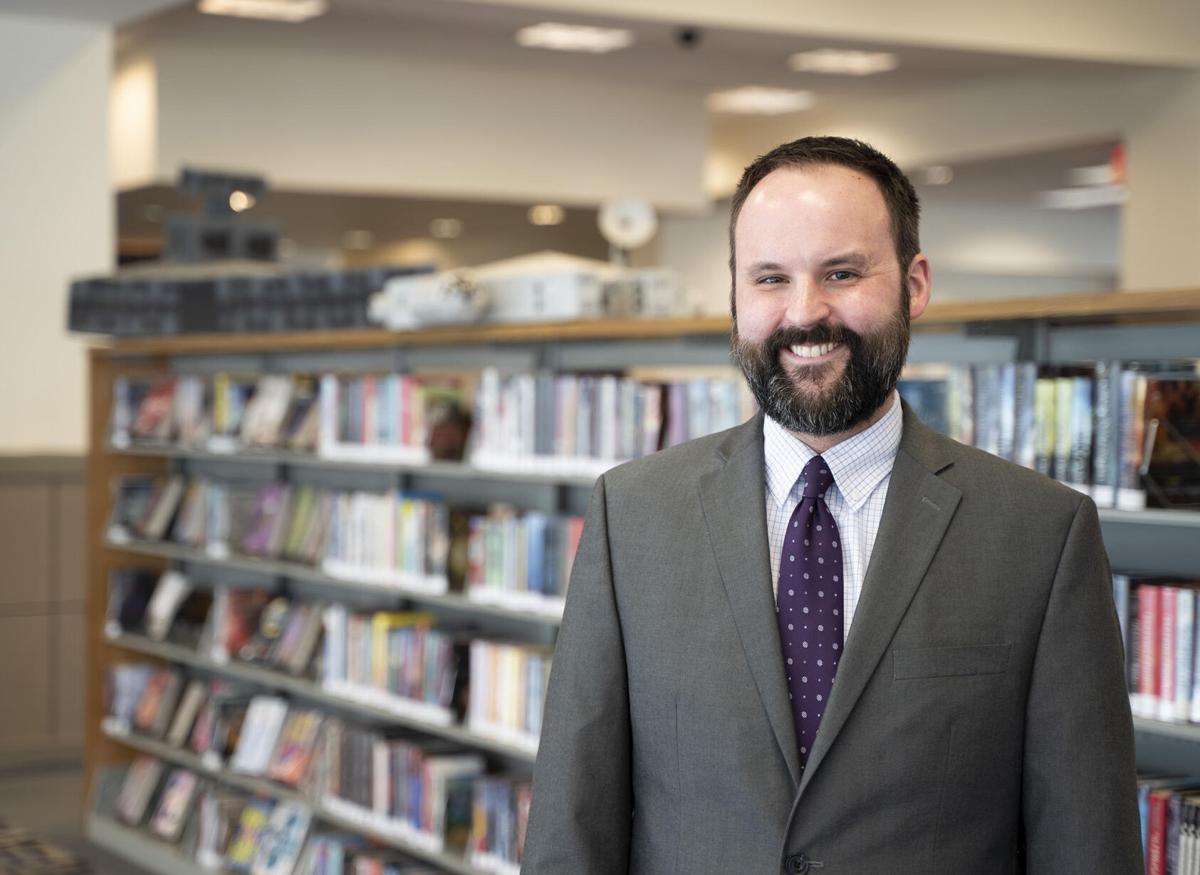 The Dothan Houston County Library System appointed Christopher Warren as the system's new library director to oversee the main Dothan library and its branches.
According to a Wednesday news release, Warren has worked in libraries for almost 16 years and joins the Dothan Houston County Library System (DHCLS) from the Auburn Public Library, where he served as director. Warren was confirmed by the Library Board of Trustees and replaces the previous director, Cynthia Plesner, who resigned earlier this month.
"The board is excited about the opportunity to work with Chris as he serves as our new library director," said Gloria Jeffcoat, chairperson of the library system's board of trustees. "He brings a wealth of knowledge and experiences that will guide our library system to the next level of service to our community."
Over the course of his 16-year career, Warren amassed experience in circulation, reference, teen services, branch management, facilities, administration, capital projects and strategic planning, the release stated. While serving as the director of the Auburn Public Library, he increased the library's annual circulation and program attendance and launched several programs, including the Summer Learning Challenge and 1,000 Books Before Kindergarten.
Warren is an active member of the American Library Association and the Public Library Association (PLA), including past positions on the PLA's Membership Advisory Group and the jury of the EBSCO Excellence in Rural Library Service Award. In 2015, Warren was a fellow in the PLA Leadership Academy, an intensive program sponsored jointly by PLA, the International City/County Management Association and the Center for Leadership at Northwestern University. He also served on Alabama's Library Services and Technology Act Advisory Council.
Warren will oversee DHCLS's Main Library, its two branches in Westgate Park and Ashford and the Bookmobile. He will be charged with advancing the library's significant initiatives, securing sustainable and reliable funding, and working closely with the board of trustees and staff on developing and implementing the library's Strategic Plan. He will also work on developing entrepreneurial and fundraising opportunities for the library as well as seeking creative and collaborative partnerships within Dothan and Houston County's cultural and educational community.
"It's been clear to me since Day One that DHCLS has a great team in place," Warren said in the release. "I'm excited about the challenges and opportunities that will come with this new role, and I look forward to working with the board and the staff on ways to continue the library's success in serving the residents of Dothan and Houston County."
Warren is originally from Warner Robins, Georgia. He received his Bachelor of Arts in English from the University of Georgia and his Master of Science in Library and Information Studies from Florida State University. He currently lives in Auburn with his wife Melissa, who teaches at Auburn University, and their daughter Aubrey.
Get local news delivered to your inbox!
Subscribe to our Daily Headlines newsletter.