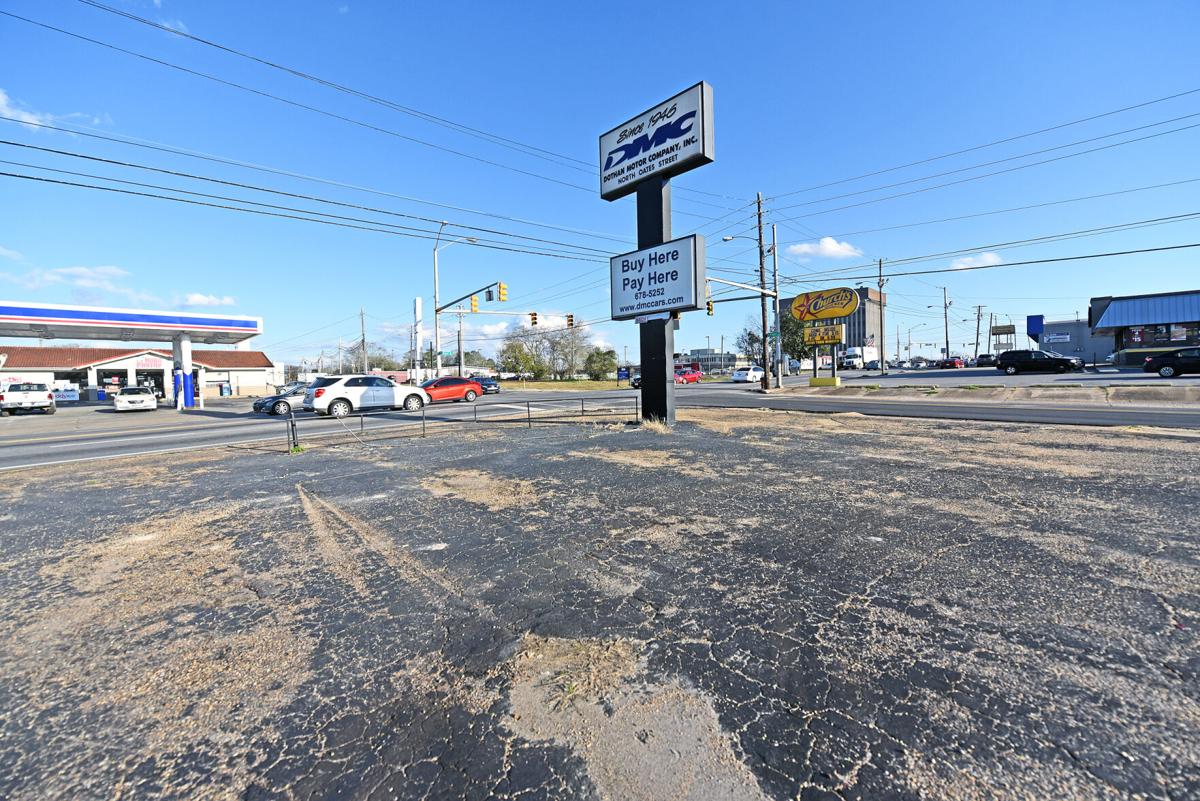 Expanding downtown district boundaries could help with Dothan's vision to improve its northern gateway.
The city's planning commission recently recommended approval to include two corner lots on North Oates and West Powell streets – about two acres of mostly undeveloped land – in the Downtown Overlay District.
Including the real estate in the boundaries is an effort to spur business interest in that area as the designation reduces the burden to provide off-street parking and allows buildings to be constructed closer to the street for easy pedestrian access.
"We just think its best," principal planner Frank Breaux said. "We can develop those properties without a lot of bureaucracy standing in the way."
Though the lots are surrounded by more vacant commercial property, Breaux said they provide an opportunity to recreate the flavor of urban downtown with new investment.
One of those corner lots, at 100 W. Powell Street, is currently owned by Houston County, but the Dothan Downtown Redevelopment Authority is in the process of buying it to expand its downtown footprint.
Downtown Dothan Executive Director Jamie Bienvenu called it a "prime piece of property."
There are no exact plans set in stone for the lot, but Bienvenu imagines it could be used to complement the future farmer's market across the street. With a Five Star Credit Union locating next door, Bienvenu said further development guided by the DDRA could help improve a key gateway to downtown.
While the old Meadow's Gold Ice Cream plant, which was destroyed by fire in November 2019, is still undergoing assessment and cleanup with the Alabama Department of Environmental Management due to potential environmental concerns, there are two other unidentified projects in the works in that area.
DDRA Board Chairman Pat Thomas previously said the outcome of those projects depend on the development and viability of the year-round farmer's market.
Bienvenu added that much of what the DDRA does is behind-the-scenes and details about potential projects can't be disclosed until a "solid deal" is made.
The second subject lot – located at 616 N. Oates St. – is owned by someone wishing to redevelop the property as well, according to a planning staff report.
The expansion of the DOD district will be discussed, and likely approved, at an upcoming city commission meeting.
Sable Riley is a Dothan Eagle staff writer and can be reached at sriley@dothaneagle.com or 334.712.7915. Support her work and that of other Eagle journalists by purchasing a digital subscription today at dothaneagle.com.