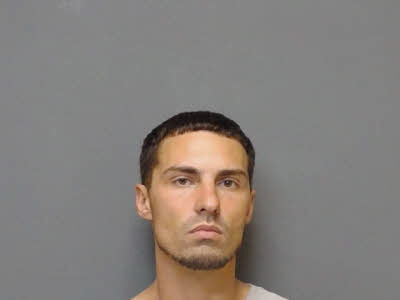 A Dothan man was arrested for allegedly using prop money to buy a phone card and getting $90 in change on Saturday.
Matthew Daniel Dickens, 29, is being charged with first-degree criminal possession of a forged instrument.
"Mr. Dickens went into the Southside Walmart and purchased a phone card with a fake $100 bill, which was prop money from someone who came into town several years ago shooting movies or a TV show and just gave it away," Dothan Police Lt. Scott Owens said.
Owens said prop money is usually marked to show that it is not real money.
Dickens was identified after patrol officers reportedly saw him standing in a median near Walmart screaming at passing cars. When approached, he admitted to using the fake bill to buy a $10 phone card, Owens said.
Dickens got into a physical struggle with the officers when they tried to arrest him and officers found additional fake $100 bills. He was also charged with resisting arrest and obstructing governmental operations.
His bond was set at $15,000.
Get local news delivered to your inbox!
Subscribe to our Daily Headlines newsletter.