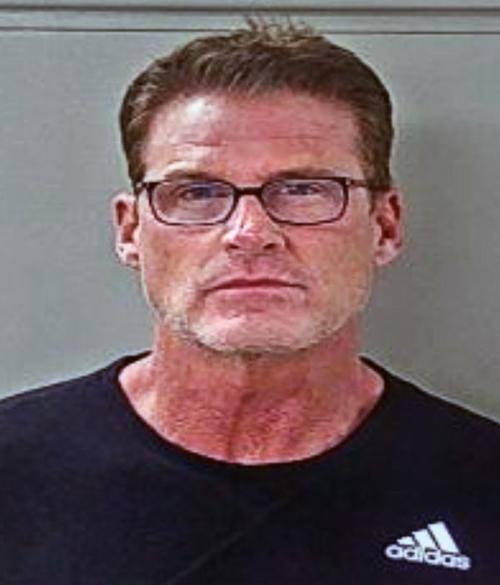 Former Alabama basketball standout and first-round NBA draft choice Jim Farmer faces new sex trafficking charges in Tennessee after his indictment by a grand jury in Rutherford County, the Daily News Journal of Murfreesboro, Tennessee, reported Monday on its online site.
Dothan native Farmer, 55, was arrested on the new charges Friday and released from the Rutherford County Adult Detention Center after posting a $100,000 bond that same day, according to the Daily News Journal. He faces charges of attempted trafficking for sexual servitude, attempted patronizing prostitution of a minor, and three counts of attempted solicitation of a minor.
Farmer was arrested in October along with 15 other men accused of pursuing sex from minors following an investigation by the Tennessee Bureau of Investigation. Those charges were dismissed by a Rutherford County judge for lack of evidence during Farmer's November preliminary hearing. A judge signed an order for an expungement stating the charges were dismissed and the order had been filed with the deputy clerk.
According to the TBI at that time, over a two-day period, as part of an undercover investigation aimed at addressing human trafficking in Rutherford County, authorities placed several decoy advertisements on websites known to be linked to commercial sex.
The focus of the operation was to identify people seeking to engage in commercial sex acts with minors. As a result of the operation, authorities arrested 16 men and booked them at the Rutherford County Jail.
The Daily News Journal reports that an affidavit shows during communication over the advertisement, an undercover officer identified herself as a 16-year-old girl. Farmer agreed to pay $170 to have sex with the girl.
Farmer arrived at a predetermined location on Oct. 25 made between the two where he was arrested by authorities.
Farmer, a 1983 graduate of Houston Academy, led the state in scoring during his senior season in averaging 35 points per game. He was named first team All-State during the 1981 and 1982 seasons.
He signed and became a standout at the University of Alabama before being a first round draft choice of the NBA Dallas Mavericks in 1987, being taken as the 20th overall pick. Farmer went on to play for the Mavericks, Utah Jazz, Seattle Supersonics, Philadelphia 76ers and Denver Nuggets.
Farmer was in the first class of the Houston Academy Sports Hall of Fame in 2017. He was also inducted into the Wiregrass Sports Hall of Fame in 2000.
Since then he worked as a model and country music singer. In the early 2000s, Farmer released an album titled "Baby Come On," the Daily News Journal reported.
Get local news delivered to your inbox!
Subscribe to our Daily Headlines newsletter.