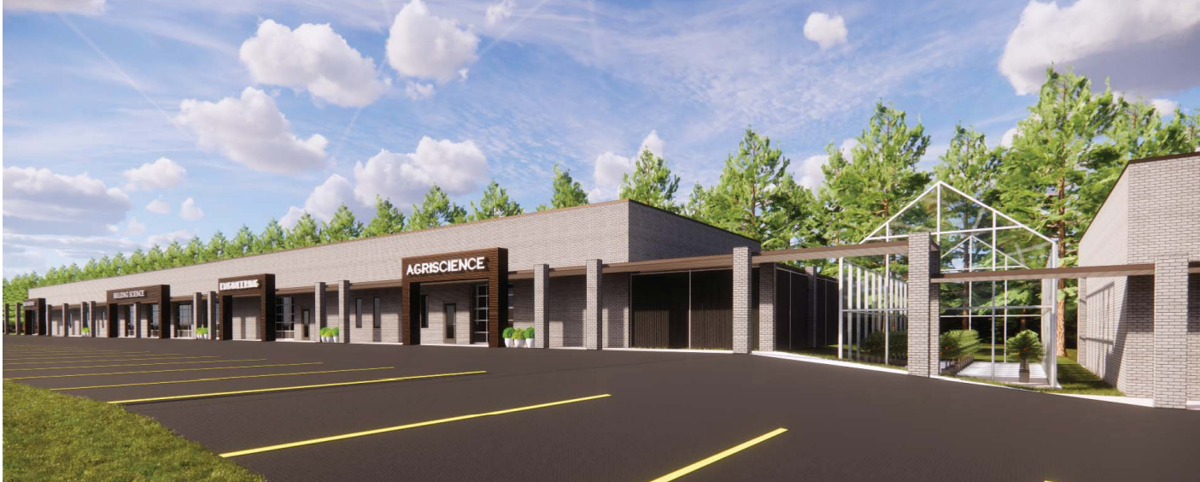 Months after Dothan City Schools' superintendent abruptly resigned, current leadership is scrapping the plan for a brand new Dothan Technology Center in favor of gutting and renovating its current set-up.
After Acting Superintendent Dr. Dennis Coe called former Superintendent Phyllis Edward's master plan "ambitious," he set out to find a quicker solution to DTC's aging and outdated facility in light of $10.6 million in state bond money made available to the district.
Coe said it was important to address DTC to accommodate an increased number of career technical offerings and high school students seeking to learn trades instead of pursuing an academic route.
"It makes sense to us when three-fourths of our students are taking that technical route, we should really be investing in updating our equipment," Coe said on Monday.
The segmented DTC facility was built in 1978 behind the former Northview High School campus and has not had a major renovation since it was constructed 42 years ago, according to Coe.
Building a brand new facility may have been the optimal route to provide a better roadside appearance for the city's lone high school, but Coe said it would have taken 10 years to phase-in.
Instead, he got architects and engineers involved to prepare a plan for how to renovate and update the existing infrastructure in its existing budget with a much shorter timeline. That plan was presented on Thursday during a regular school board meeting.
Board members voted unanimously in favor of the plan, which also includes renovations to Dothan High School's convocation center and gymnasium and Girard Intermediate School's exterior.
DTC Director Chris Duke said the plan, which also includes some structural additions for storage and an outside dining area, will give it the right amount of space for its programs.
"Investing this money into Dothan Tech will allow us to set up our programs is in the best way that we possibly can," Duke said. "For example, building construction needs a little more space to do projects like they're currently doing so we need to provide them a little more space. Those are the things we've taken into consideration when we sat down with architects to draw up a plan of how we can remake Dothan Tech and make it run as efficient and well as possible."
Though preliminary architectural plans and artist renderings were recently approved, more detailed plans must still be drawn up and submitted to the Alabama Building Commission for approval before the project can be bid out. Coe estimated that it will likely be six months before plans are approved and construction will likely last two years.
The projected budget for the massive renovations is $7.65 million, which will be paid with money administered by the Alabama State Department of Education.
Part of that money will also be used to pay for renovations to the high school's convocation center for alternative seating to allow for multiple uses to accommodate concerts, fine arts performances, volleyball tournaments, and basketball games. Those improvements are estimated to cost about $900,000.
The gymnasium will also get a makeover. Changes to seating, bathrooms, and new graphics are estimated to cost $2.12 million.
Plans also include repairing Girard Intermediate School's degraded exterior and improving its appearance at an estimated cost of $446,000. That cost is already factored into the system's maintenance budget, Coe noted.