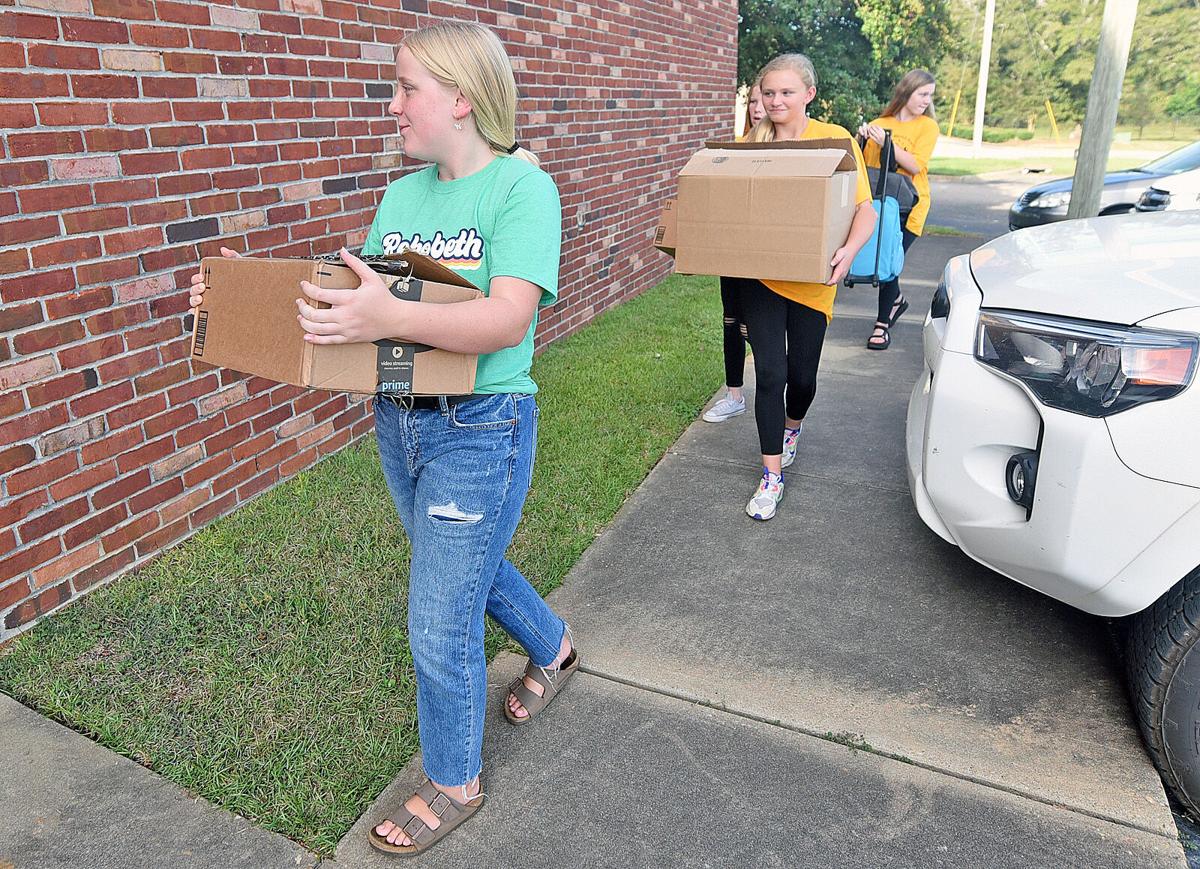 Rehobeth Middle School students had a successful first service project of the year that will benefit children in the care of the Houston County Department of Human Resources.
Rehobeth Junior Beta Club members unloaded over 100 overnight bags – mostly duffel bags and several backpacks and suitcases—at the Houston County Department of Human Resources on Wednesday they collected from the community over the last month. The duffel bags will be provided to kids in the foster care system.
Donna Turner, the Beta club's sponsor, said the club's participation in the duffel bag drive was the students' first big project of the school year and it received a great response from the community.
Students helped make fliers and posted them around campus and spread community awareness about the needs of children in the foster care system.
"We're always looking for ways that we can give back to our community as well that do not involve anything to do with money, and show people how appreciative we are of the community and county we live in," Turner said.
Torrie Nelson, senior social work supervisor for DHR, said the Beta club approached the department about the service project after learning about the need from students and parents involved with their school.
"It was just amazing what the students did for our department," Nelson said. "They were able to identify an immediate need for our children that are in foster care. It really truly made us grateful for all of their efforts."
Houston County DHR has committed to putting kids personal items in overnights bags, often duffel bags or suitcases. If the family doesn't own one, DHR will provide them. Nelson said the donated bags are going to make a "huge impact" for social workers in the field.
Right now, there are about 150 children in the foster care system in Houston County and around 40 licensed foster homes as of Oct. 1. She said there continues to be a need for licensed foster families.
DHR is currently looking for sponsors for its annual Christmas drive and is looking forward to celebrating National Adoption Awareness Month in November.