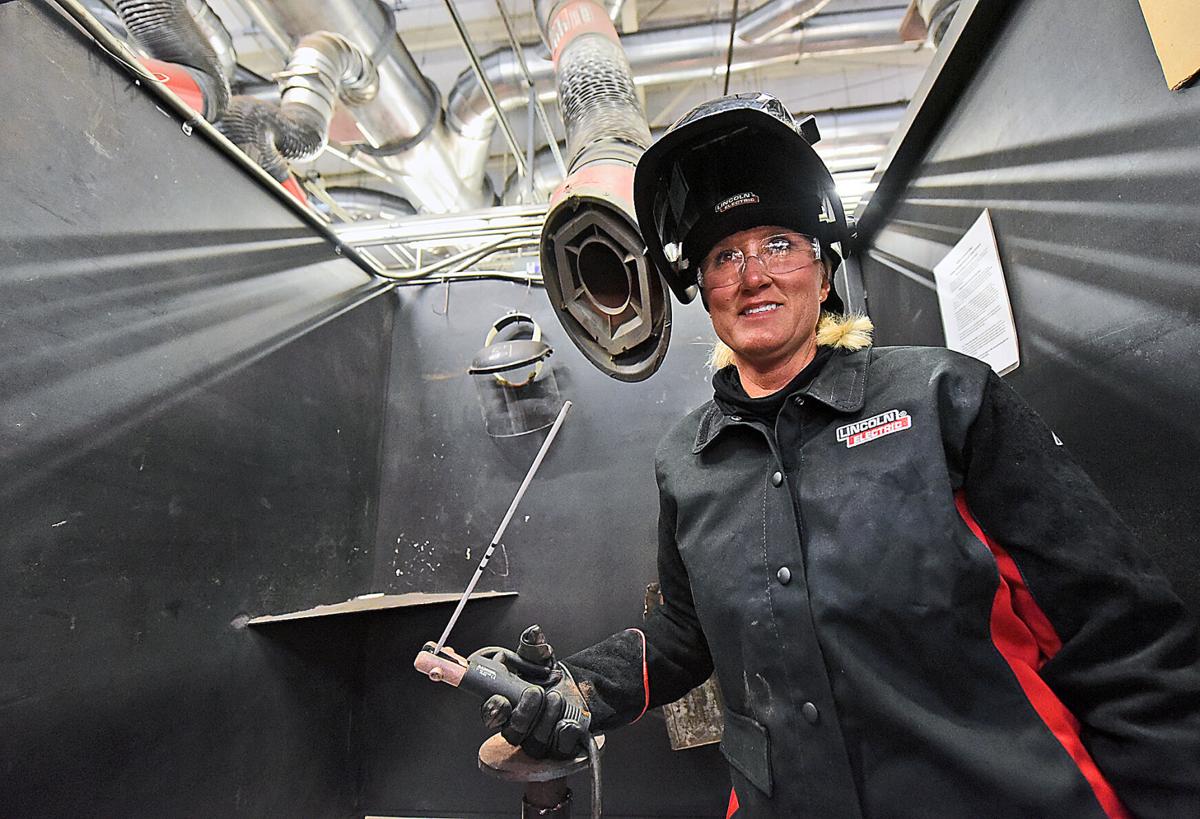 Wallace Community College's Women in Welding program, designed to introduce women to the possibility of a career in welding, was recently recognized by the Wiregrass Resource Conservation and Development (RC&D) Council.
The Women in Welding program was named Project of the Year by the Wiregrass RC&D Council. A collaboration between Wallace's Workforce Development, Wiregrass RC&D and Lincoln Electric, the program provided workshops on the Wallace Campus in Dothan and the Sparks Campus in Eufaula in early 2021 for females ages 16 and up who were interested in welding.
Though the Wiregrass RC&D-funded grant targeted non-traditional students, it was also a chance for female high school students interested in taking welding courses through dual enrollment to get a firsthand look at Wallace programs to see if a welding career could potentially be a good fit for them. The Wiregrass RC&D grant enabled the workshops and materials at no cost to the participating students.
"Our hope was that the workshops would empower women to see the earning potential they have in our community's welding industry," said Joe Johnson, director of Workforce Development at Wallace Community College. "We were grateful to partner with Wiregrass RC&D to offer the welding workshops in Houston and Barbour Counties. We are excited to know that many of the workshop participants enrolled in additional WCC welding courses to further their knowledge and skills. Some participants even transitioned into the workforce with full-time welding jobs with local employers. The Workforce Development division is committed to being the region's premier workforce training provider."
Wiregrass RC&D was authorized in 1967 to assist the communities in Barbour, Coffee, Covington, Crenshaw, Dale, Geneva, Henry, Houston, and Pike counties in Southeast Alabama. Russell County was added to the Wiregrass RC&D area in 1984. The service to these 10 counties focuses on land conservation and management, water management, community development, and innovation. The general objective is to meet needs within the community through service, leadership, and building relationships.
For more information about the Women in Welding program, contact Joe Johnson at jjohnson@wallace.edu or 334-556-2390.